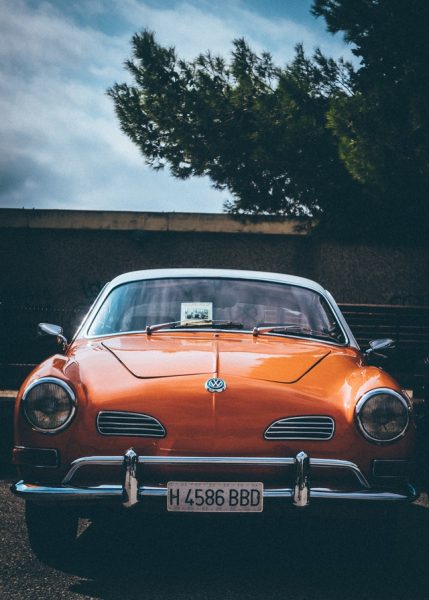 Though the saying "they don't make them like they used to" reigns true in so many conversations, it holds especially true in car ownership contexts. Nowadays, cars are mass-produced, cheaply made, and jam-packed with computers that reduce drivers' ability to assume control of their vehicle.
With this assembly line of cookie-cutter cars in mind, it's no wonder that classic cars are in such high demand. From their iconic looks and craftsmanship to the raw feeling of driving, vintage vehicles provide a driving experience unmatched by most modern cars.
Even though you have your eyes set on a classic car that looks mesmerizing on the outside, there can be many red-flags hidden under a shiny new coat of paint. Red flags such as rust or squeaky shocks can easily cost thousands of dollars to repair, and unless you notice these blemishes before purchasing the car, you could be buying a money pit.
Whether the classic car you're looking at is an investment or your next daily driver, it's essential to do your due diligence before finalizing your purchase. Look underneath the car, drive it, have it inspected and if you are buying it out of state, make sure to use a company specializing in classic car transportation.
Found a perfect vintage car out-of-state? What's next?
For those vehicle owners shopping for a classic car out of state, your top priority as a responsible vintage car owner should be to have the vehicle inspected before purchasing a plane ticket or making the cross-country trek. While dealerships will provide you with a CARFAX report for free, remain cautious.
Although this report contains must-know insider information, it's not often not detailed enough to steer your decision in a positive direction.
Search for reputable mechanics and companies in the city specializing in classic cars and are willing to perform an inspection. Even though the inspection won't be free of charge, it will provide you with the knowledge and surety you need to purchase or pass on the car.
Once you have had the car inspected and purchased it, your vehicle must make it safely back to your home without incurring any damage or adding excessive mileage that can hurt its resale value. The best way to do this is to search for a company that specializes in classic cars transport. Trusted car transportation companies will pick up your vehicle and deliver it safely, dent and ding-free.
Red flags first-time classic car buyers should look out for
When the classic car of your dreams is only inches away from you and is glistening in the sunlight, it's easy to get distracted and make a spur of the moment purchase without having the car properly inspected. Experienced classic car owners recognize this struggle, but they know that if they let their emotions get the best of them, it can be a devastating financial mistake. To avoid financial slip-ups, keep these three red flags on your radar.
Rust
Unless a car has been fully restored, it's common for a classic car to have some signs of rust. Small amounts of rust are an easy fix. However, if the rust is extensive and it is causing holes and degradation, it is much more expensive.
Exterior
The best time and place to inspect a car is outside while the sun is shining. Dark showrooms and shadows can easily mask scratches and imperfections in the paint and bodywork of the vehicle.
Interior
Intact and original interiors are far more valuable than updated interiors. Check to see if the seats, upholstery, badges, and dash have sustained any degree of damage. If they're in good condition, the next step is to check to see if the interior is original to the car.