If you are reading this then perhaps a huge congratulations is in order. Getting engaged is a magical time in anyone's relationship. But now the fun starts, the wedding planning can officially commence. Perhaps you have had your idea of the perfect wedding cemented in your mind for some time. Or maybe you were one of those girls who never batted an eyelid about weddings or playing dress-up. For anyone, wedding planning is a rollercoaster of emotions. There will be highs and perhaps some lows when it comes to making some of the decisions. But this is going to be one of the happiest days of your life.
Nobody wants to undertake a process that is going to cause them too much stress and pain. Believe it or not, you can let wedding planning take over your life, it will certainly be more stressful than an enjoyable period of your life. With that in mind, here are some essential tips for taking the stress out of organizing your wedding. Let's hope they provide you with insight and help you well on your way to your wedding day.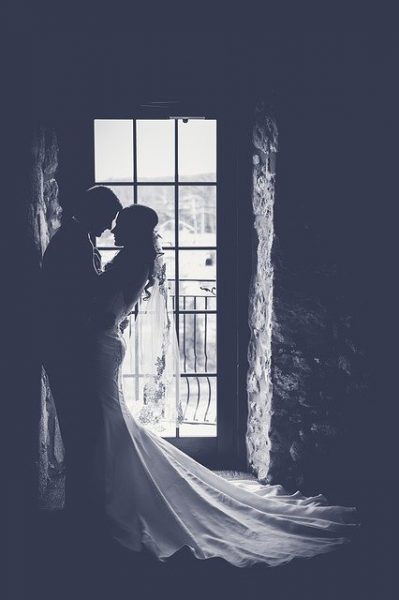 Plan ahead
Weddings take a lot of organization; there is no hiding from that fact. So give yourself as much time to plan ahead as possible. Many people take on average 18 months to organize their day, so don't think you are getting ahead of yourself. The more planning you do in advance, the easier this whole process will be. Some of the biggest decisions the bride will make costs quite a bit of the budget. The venue, the dress and often the food. So take time to plan for those things in advance.
Make Lists
Lists will become your best friend. They will enable you to keep track of things in an organized and timely manner. Writing a list of all the things that are imminent will help you to remember those little details that brides often forget. Many brides get themselves a specific wedding planner. These things are full of advice and space for you to make a note of all those details as and when. There is a great source of information when heading to appointments as everything to do with your day is in that special place.
Think about your guest list
Your wedding guest list will be an emotive thing to write. But it's key for many of your organizing and booking. Knowing your numbers helps you with venues and food options. Try and not overwhelm yourself too much with, after all, it is your day. Invite the people that matter to you. If budgets or venue numbers are tight, be brutal. Don't worry about offending people; the wedding needs to be your happiest day.
Make those hard decisions early
There are plenty of decisions you are going to have to make during this process that you will find hard. Choosing your bridal party, picking out bridesmaid dresses, and even deciding on your wedding dress. They can all be tough things to consider. So don't make these decisions too hastily and make them as early as you can. Deciding on some of these factors will take some of the stress out of planning straight away. Wedding planning isn't always going to be plain sailing, especially as in some weddings there are a lot of people involved. Such as family and friends. Making tough decisions early means you have had time to really consider your decision. So whether that is thinking about the entertainment and booking the band, looking at ways to occupy your guests byt booking a 360 photo booth or even just deciding on the guest list and seating plans, making these decisions sooner rather than later can help. Knowing that you are safe in the knowledge that you are making the right choice.
Consider your budget
Budget is never an easy thing to talk about. What is it about money that makes everyone so emotional? But, alas weddings cost money, and often the budget can spiral out of control unless you have some grip on it. Deciding about the money side of things at the beginning of the process will help you stick to the right path throughout the planning process. Your budget forms the basis of most of the wedding planning decisions. With the average cost of a wedding rising each year, it's worth making sure you know where you are when it comes to your finances.
Don't scrimp on your food options
Food is an important part of any wedding. You are making that choice to feed your guests, so ensure that you make sensible choices when it comes to the options you provide. A lot of brides stick with a wedding breakfast and then an evening buffet option. But some brides are now changing things a little and opting for one meal choice, given the popularity of a drinks reception and cocktail hour.
Make sure you do plenty of research
There is so much you need to think about when it comes to planning your wedding. So it is understandable for you to get a little overwhelmed by the whole process. Researching all your options is a great way to ensure you make the right choice. Venues, in particular, take a lot of research. You need to ensure that they have the right room capacity for your numbers, that they are flexible, and offer a package that suits your needs. Thankfully, the internet is rife with websites offering plenty of advice about how to begin wedding planning. Websites like Pinterest have many inspirational ideas if you are stuck with how you want your wedding to look.
Don't panic over small details
Finally, don't panic over those small details. Easier said than done, I know. But on the day you won't even notice half of the things that caused you so much stress during the last few months. The day will go smoothly, and all your hard work will pay off. So try and relax about the finer things and just enjoy the whole wedding planning process. In theory, you only go through this process once.
Let's hope these tips and suggestions help you take some of the stress out of wedding planning.