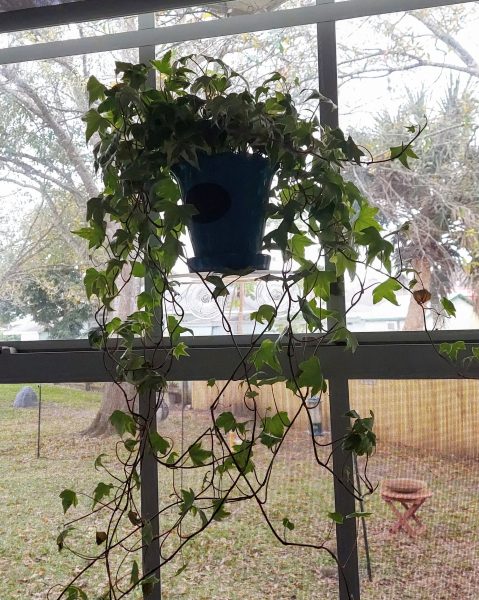 Scroll through any interiors page on Instagram and you're likely to see lots of plants, greenery, and beautiful flowers. Whether it is a cozy, country cottage style or more minimalist Scandi aesthetic that you are hoping to create, connecting with nature is often a key focal point when interior designing. They make homes feel fresh, welcoming, and look great too. So why are plants and flowers such an important aspect when redesigning our living spaces?
Health Benefits
Firstly, the health benefits of having plants indoors are unrivaled. Did you know that living in a cultivated space can mean that your stress levels are lowered? With their increasing popularity, houseplants have been the focus of many scientific studies of late. One of these recent studies has shown that having real plants in your home can make you more attentive and able to concentrate for longer periods. House plants can also boost your mood and reduce fatigue, sore throats and colds too. Not only that but they can also help to clean indoor air by absorbing toxins, increasing humidity, and producing oxygen. What's not to love? The idea of having a homemade more beautiful by plants, as well as being made healthier and happier, certainly has its appeal. It almost seems too good to be true.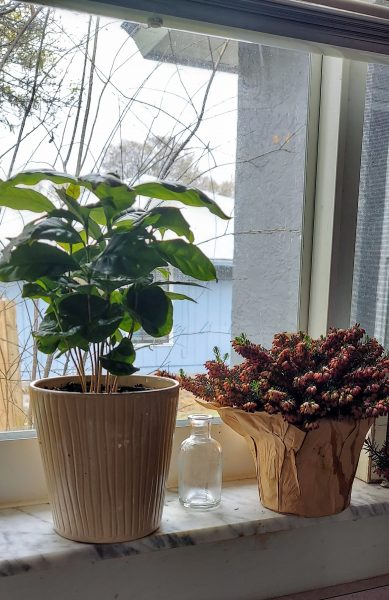 Aesthetics
Aside from the many health benefits, house plants are ideal for all types of interior styling. Japandi interior style, a fusion between Japanese and Scandinavian styling, is the perfect example of how plants can fit different spaces. Both cultures have similar aesthetics and design, based on minimalism. There is an appreciation of beauty in the functional and a calm, serene approach to life. While the spaces remain uncluttered, plants can be styled to enhance that serenity and feeling of calmness. For example, hanging baskets from the ceiling or wall can be effective in using space efficiently, rather than creating cluttered walkways. Using baskets created from natural materials adds to the warm textures of a Japandi home and elegance to a space. Minimalist vases and plant pots can help accessorize your home too. By creating a display of plants with differing heights and sizes, a balanced space is created, drawing the eye to the greenery, again creating that sense of stillness and calm. A group of three plants works perfectly for this. Alternatively, pair a sizeable plant with a clean, clear vase for a more minimalist look. An example of this could be a single, large monstera leaf in a simple glass vase. You could create a real garden feel indoors by using a range of pots, in different sizes and colors, to add interest. Containers and pots can add a wonderful addition to the overall look of your home. You could add stripes or color block patterns, depending on the style you are hoping to achieve in your personal space. Vine-like plants, particularly full, bushy variations can create an urban jungle look. These tend to be fairly easy to maintain too and simple to prune back when overgrowing in the home.

Which plants should I buy?
Monstera deliciosa or 'Swiss cheese plants' are majestic house plants, originating from the South American rainforests. They're incredibly popular and have lush, green leaves with distinctive holes in them, making them a super focal point with their architectural display. Monstera plants prefer a warm climate away from direct sunlight and can make a stunning statement plot as they grow to fit any space.

Devil's ivy, which is sometimes known as pothos, is suited to most positions in the house and is very forgiving. It is a fast-growing vine and can be potted in a hanging basket or have cuttings placed in a glass vase. Not only beautiful, but they are also very low-maintenance too, withstanding nearly pitch-black conditions, as well as under- and over-watering.

Snake plants are also rather hardy and great for those new to looking after plants. They need little watering and release oxygen at night, which is perfect for helping you to drift off to sleep. Indirect sunlight is ideal for these plants and they make great interest points when placed on a planted in an empty corner of a hallway.

Jade plants retain water in their leaves, meaning they can survive more than a month without any attention whatsoever. When they are watered, they start to rehydrate and grow. Their beautiful silhouettes make them perfect for adorning the home.

Yucca plants need sun, sun, and more sun. They should be planted in a deep container to balance out the heavy, woody stems and need little water. Yucca plants have an upright habit, making them perfect for creating a bold display without taking up too much floor space.

Coffee plants are a great talking point for visitors in your home. A small arabica coffee plant won't be able to cover your usual coffee consumption but they are beautiful and fairly simple to take care of. You may even get enough beans once in a while to roast and brew your own cup if you are lucky.

String of pearls plans are perfect for putting in a hanging pot as you'll soon have long strands of pearls cascading over the side. They look amazing on top of a bookcase or hanging from a shelf.
The Downsides
Well, it certainly seems as though there are plenty of benefits to having houseplants, including both health and from a design perspective, but what about the downsides? For many individuals, upkeep is the main issue with plant-keeping. Most plants do need lots of care and attention to thrive but there are other ways around this. For example, amaryllis flower bulbs can be waxed or mossed and therefore are perfect for apartments, lofts, or urban environments as they do not need planting or watering. They still bloom and offer beautiful flowers, without the long-term commitment. Succulents are also worth considering as they come with the many health benefits previously mentioned. In fact, they are even better than other plants in some ways as they release oxygen all night, rather than carbon dioxide, keeping the air even fresher. Succulents retain water in their leaves and stem meaning that they need minimal input to thrive – perfect for those with busy lives. Dried flowers have been a huge interiors trend of late and are a brilliant alternative to live plants. They can be bought in an array of colors and designs, to suit any interior style, and do not require water or light. This means they can be placed pretty much anywhere in the home and as long as they are not handled too much, they can last for years. Overall, it is clear to see why so many people are filling their homes with houseplants. They look incredible, provide a whole host of benefits, and can be matched to nearly any interior styling. Make sure you do your research before purchasing so that you can be sure the plant is suited to the position you wish to keep it in and that the maintenance is something you'll be able to uphold. However, don't forget that if plant maintenance is going to be challenging for you, there are other options. Consider succulents, amaryllis bulbs, or dried flowers for a similar, stylish look but without a huge commitment. House plants really can give your home the wow factor, as well as having a significant effect on health and wellbeing.