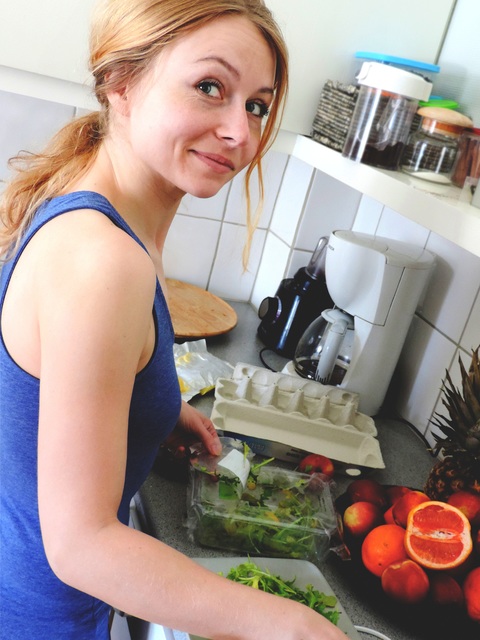 You think that it's easily done, right? But in this modern day of smartphone usage and Netflix streaming, the kitchen has slowly slipped down the ranks as one of the most social spaces in the home. Whether you have a family, or you live with housemates, the kitchen deserves to be the highlight of your home. What are the best ways to achieve this?
Make It Party Central
With any party, people always gravitate towards the kitchen. Nobody knows why, but if you are trying to gather housemates or family members towards the kitchen, trying to invoke a party atmosphere may be what the doctor ordered. Whether this is playing your music at full volume, or making it a regular occurrence to have people over, it's a fantastic way to encourage good vibes. After all, if your kitchen has the space, and every other room is so small that it's impossible for everyone to stay in one place at the same time; you have to take advantage of the kitchen as a social hub. Install a long dining table, or if you are redesigning, making the most of what a breakfast bar has to offer are two ways to make the place vibrant and social.
Make The Design More Enticing
You can install tables, but if they aren't particularly appealing, or they've been pilfered off gumtree, they may not be very practical! If you have the opportunity, look at redesigning the kitchen to make it a space that lends itself well, not just to social activities, but to your culinary leanings too. There are worktop suppliers, like World Stone, that provides quartz or granite countertops that adds an air of sophistication and modernity. Countertops are one of the first things our eyes go to when we enter a kitchen, so make it count!
Use It As A Way To Bond
You don't necessarily have to redesign the layout, nor use methods to entice people in, instead, if you have a family, working together to make a meal, or to do the dishes, are simple things you can all do in the comfort of your kitchen. It's one of those family activities that the kids will roll their eyes at, but it's one of those ways that you can bond better. Because the kitchen is usually one of the biggest spaces in the home, this is why you need to make the most of it. If you are extremely busy in life, and you don't have the opportunity to spend time with your family or housemates, the kitchen is one of the most opportune places to encourage bonding. After all, it's something that everybody needs to use, and now, as people are more keen to run up to their room, or stay ensconced in the living room in front of the television, it's time to reclaim the kitchen as the social, familial, and vibrant space it deserves to be. A lot can be done in the kitchen, but we don't always make the most of it, so let's make those changes, and have a good dance while we're at it!