The reviewer has been compensated in the form of a Best Buy Gift Card and/or received the product/service at a reduced price or for free.
A travel bloggers nightmare
It happens, it HAD happened. I've been at one of the far corners of the world and…. I'm shooting on my DSLR and that 64 gb SDHX card that I put in has reached its capacity with 3-days of trip still to go. Add to that, the fact that I'm either on a jeep or hanging out of a helicopter with no way to back them up on my computer. Even worse…I can't even FIT them on my computer when I do gain access back at the hotel and have to start deleting old photos. Yes, it has happened.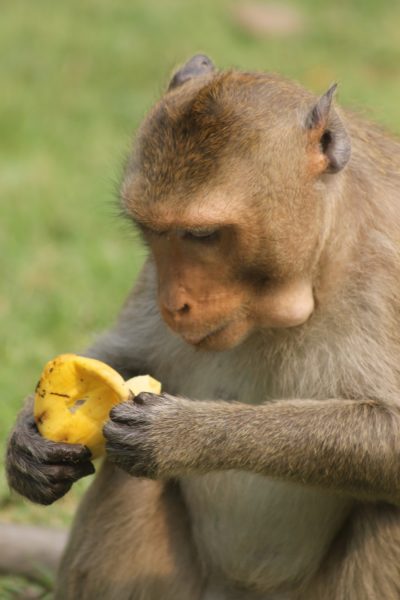 Imagine having to miss a shot like these that I took in Thailand…as I was in a jeep…out in the countryside, not because the monkey got scared and ran, but because I had no storage left.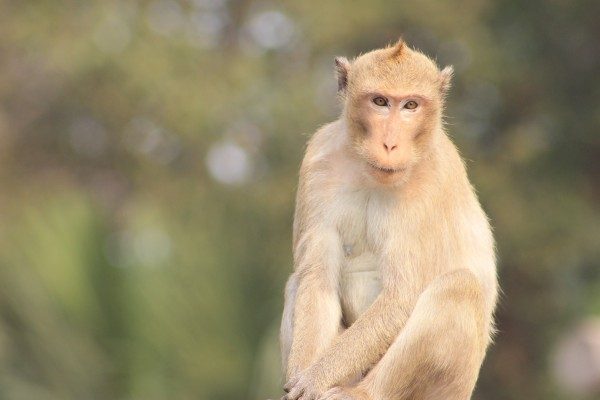 It used to not be practical to keep a portable hard drive with me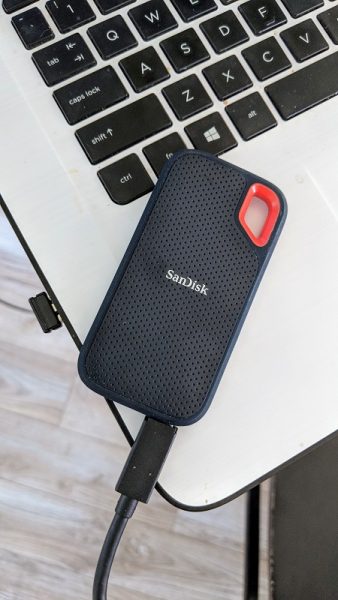 Now that I'm using a
SanDisk Extrme Portable SSD
with 1 TB of storage, I finally have a practical solution to a problem that all travel bloggers and journalists have to deal with…what if I reach my cameras limit? The lightweight, small (.348 x 1.951 x 3.787) unit stores up to 1TB (1000GB) of photos, documents, or ??? and interfaces easily with my camer and phone (using a USB Type-C – the same as on my phone) and uses a standard USB to load the photos into my computer back at the hotel.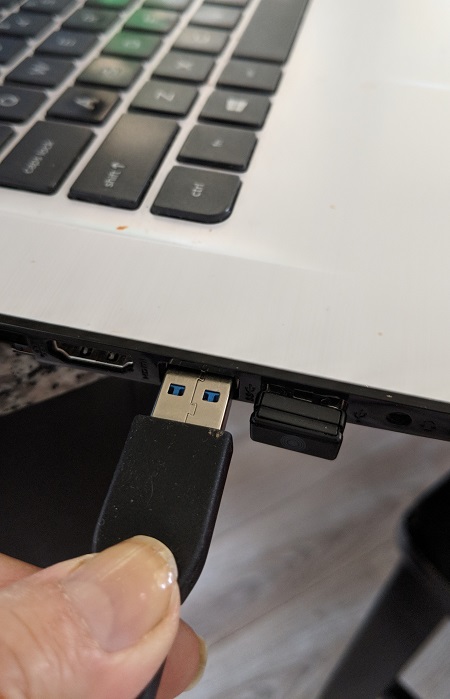 Not being technically inclined
I was happy to see that moving the storage was as easy as hooking it up to my laptop and it reads files QUICKLY with up to 550MB/second read speeds. On the road, there is no time to waste, so fast is important.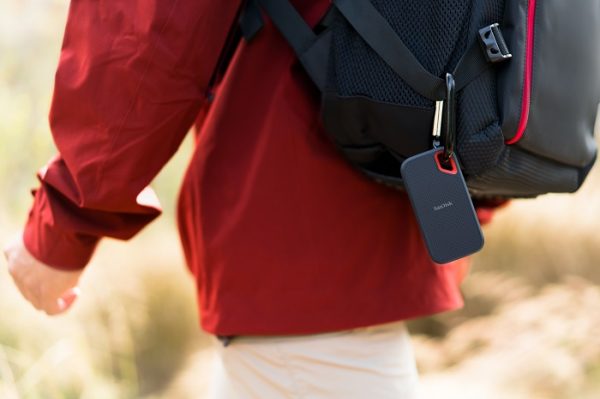 Because I am often shooting outdoors
I worry. I've already killed my DSLR in a sand storm on a dune while hang gliding, so I'm very conscious about products that are outdoor resistent and the 
SanDisk Extrme Portable SSD
if IP55 rated and stands up to rain, splashes, spills and dust. Offering rugged durability and reliable performance with it's shock-resistant solid state core and no moving parts for me to ruin. I finally have peace of mind that I have being able to take my data on the go securely with SecureAccess™ 128-bit AES encryption software.
Even if you don't take photos for a living
Imagine if that happened when the kids got married? There would be none of THIS….(my son & daughter-in-law's wedding).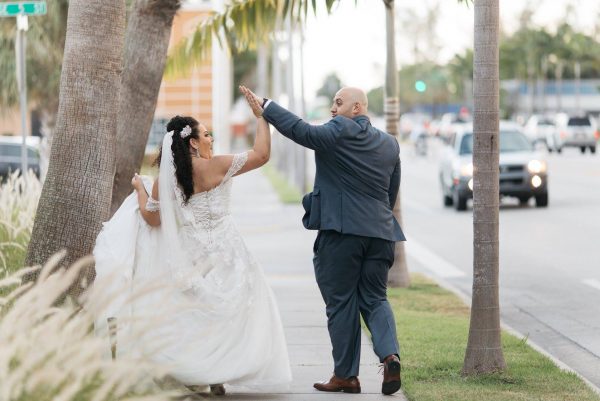 1TB storage capacity – Provides plenty of space to store music and other media files.

USB 3.1 Gen 2 Type-C interface – 

Offers an easy-to-use connection to devices. Includes a USB Type-C to Type-C cable and a Type-C to Type-A adapter.

Up to 550MB/sec. read speeds – 

Enable a rapid response when updating files.

Water- and dust-resistant design – 

Boasts an IP55 rating and stands up to rain, splashes, spills and dust.

SecureAccess™ 128-bit AES encryption software

– Helps keep your files secure.

Shock-resistant solid-state core

– Offers rugged durability and reliable performance.

Solid-state drive with no moving parts

– Ensures cool, quiet operation.

Portable design

– Lets you take your data on the go.

Compatible with PC and Mac

– Offers flexible installation options.

 Product| SanDisk – Extreme 1TB External USB 3.1 Gen 2 Drive is available NOW at Best Buy and BestBuy.com