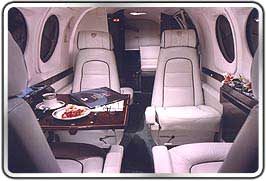 I travel…A LOT! As a result I've found myself on just about every type of plane. From Spirit Air's seats that are as tight as a coffin (with service that would make an undertaker jump for joy) to first class on American Airlines, where I have status for easy upgrades, and everything in between. This week, I'm sending Ben in my place – to Nashville to check out the all new 2012 Nissan Altima's on Delta, and next week I'll be on my way to Sears in Chicago via American Airlines for a round table discussion about their Shop Your Way Rewards program.
What I haven't done a lot of is fly on private planes. Of course, if it were up to me that would be my preferred mode of travel, but I'm usually sent on press trips, junkets and media trips and the flights are booked by others.  Imagine – no crying babies, no person next to you who wants to chatter on for hours when all you want to do is nap, no worry about whether the flight has WiFi or not and not having to decide between peanuts and…peanuts.
While the price will set you back a bit more, the experience is well worth it. Imagine getting a group of your best girlfriends together and flying to Las Vegas or Cancun on a private jets charter?  Splitting the cost and going for that BIG Champagne Living experience for 6 or 7 of your friends would actually cost less than flying first class in many instances.
So….who's with me?  Where should we go?