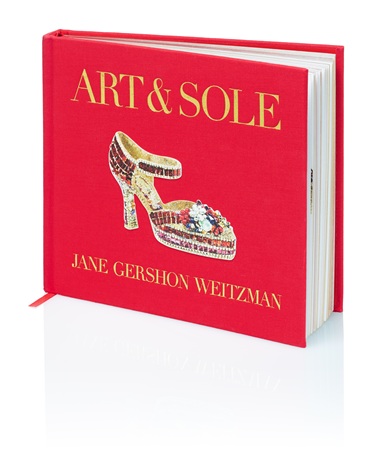 One look into my closet and you'll see exactly what my addiction is. It's gotten so out of hand that last week I went out and bought 25 boxes, not NEARLY enough to tame the shoe monster in my closet.  Now I've got a NEW shoe addiction in the form of Art & Sole by Jane Gershon Weitzman. It has turned into my bedtime picture book, just like when Ben used to flip through the pictures of Pat the Bunny when he was young, I find myself lingering over the incredible fantasy art shoes from the Stuart Weitzman Collection.
Imelda Marcos WATCH OUT.
Fashion and fantasy have MERGED, and the vivid shoes that have adorned the windows at Weitzman's Madison Avenue boutique are all gathered for your oohing and ahhing pleasure. The only negative thing is that you'll want some of these to adorn your boudoir.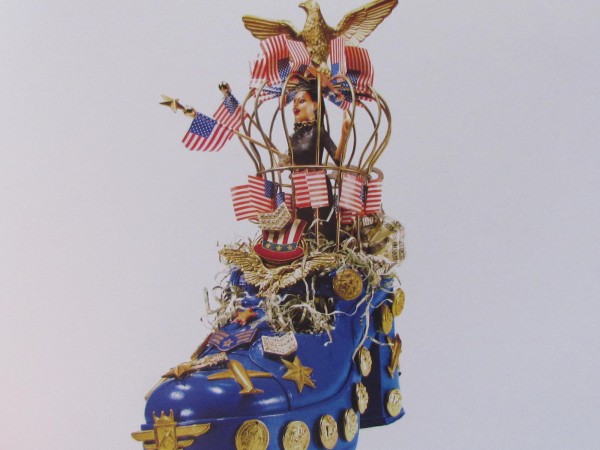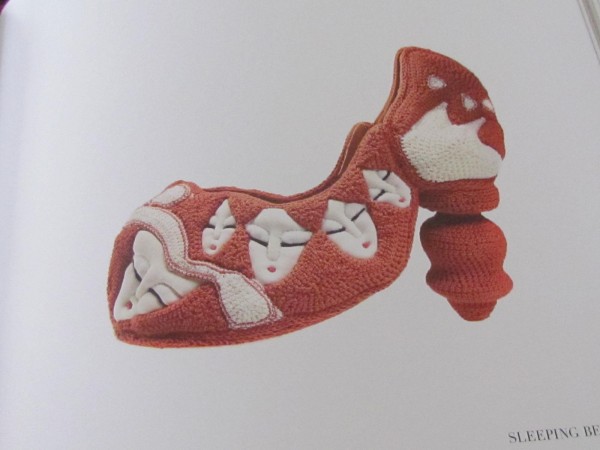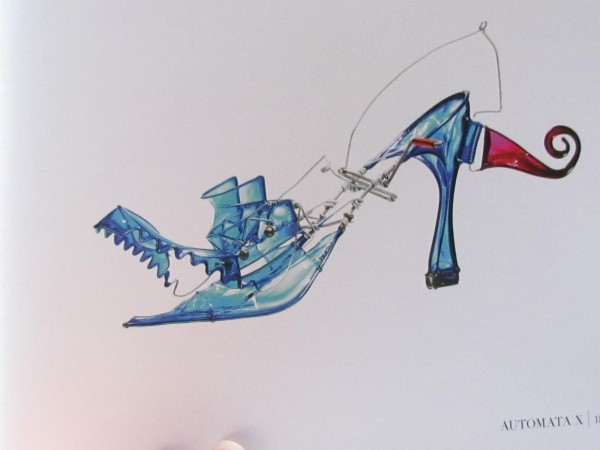 You'll find a short introduction, and a listing of the shoe designers, telling a bit about the medium of their creation. as well as how to contact them. After that it's simply a FEAST for your eyes and feet.
This is the ULTIMATE coffee table book, that is better served with a glass of champagne.
Pick up your copy of Art & Sole: A Spectacular Selection of More Than 150 Fantasy Art Shoes from the Stuart Weitzman Collection
at Amazon.com or your local bookstore.
I received a copy of this book to review. All opinions are strictly my own.