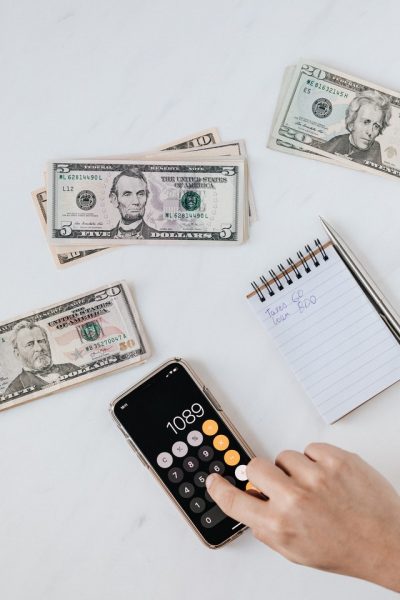 Are you in a financial pitfall and are wondering how to get out of debt? Do you know that debt relief programs can help? Does the question "are there government programs for debt relief" linger through your mind? Sometimes you may go into loans that are pretty expensive to repay each month, especially if what you're making isn't enough to sustain your needs and debts. At this point, you're in a financial crisis, and you'll need to act promptly. Luckily, debt relief, including government-funded programs, can help.
Debt Relief: The Meaning
Simply put, debt relief involves using strategies that can help you lessen the burden of clearing your loans. Some options at your disposal include debt consolidation and debt settlement programs. Debt relief requires funding, and many organizations dealing with consumer finance matters have come up with assistance programs to help individuals unable to clear their credit, store, gas, doctor, and medical bills.
Another great option is trying out government debt relief programs. However, you should note that no government program forgives or minimizes your burden when paying off credit card debts. However, you'll find 501(c)3 nonprofit companies offering consumer credit counseling services to help provide debt relief.
Credit card companies fund these agencies by providing grants. Anyone touting a government relief program should be regarded with suspicion.
Although the federal and state governments don't have or release funds that go directly to debt relief, consolidation, and credit counseling problems, they still come in handy when protecting the rights of families and individuals in debt, including consumer cardholders.
Government and Debt Help: Credit Card ACT of 2009
President Barack Obama was on the front line pushing for the Credit Card Act of 2009, later enacted in 2010, due to a rising debt epidemic in the US. Many citizens and Congress alike maintained that debt programs had gotten out of hand, with many increasing arbitrary rates without issuing advance notices to consumers, creating hard-to-interpret agreements and disclosures, and implementing harsh Universal Default practices.
Consumers can now have something to smile about since the Credit Card Act of 2009 requires all credit card companies to give an advance notice 45 days before increasing any rates. Also, cardholders have the right to pay off their balances using the older rates if they choose to cancel their cards, and the law forbids companies to increase the rates of customers in good standing.
FHA Secure Loan Program
The government has also assisted people affected by the subprime credit meltdown through the efforts of the US HUD (Department of Housing and Urban Development).
The department offers the FHA Secure loan program that provides financial assistance to homeowners at risk of foreclosure and requires finances for subprime credit mortgages. It offers FHA-insured mortgages to refinance residential care facilities and single-family and multifamily homes.
Government Debt Relief Programs For Student Loans
The US government also supports individuals struggling to clear their student loans by offering government debt relief programs, including student loan debt consolidation.
Debtors who enroll in this program put together all their federal student loans to create a single loan with a lower interest rate. Therefore, you'll spend less since you'll make a single payment every month than making multiple payments for separate loans. However, note that individuals with private student loans can't benefit from this program.
IRS Fresh Start Program
Sometimes, you may fail to afford your tax debt, making the debt accumulate over time. Courtesy of the IRS Fresh Start Program, you can quickly clear your tax debt with the US government.
The program is comprised of an easy-to-use debt consolidation system called Installment Agreement, which can help you clear back taxes that date back for multiple years. The IRS Fresh Start Program also features a satellite program known as Offer in Compromise that helps debtors settle their government tax dues at a lesser amount than what they owe the US government.
To Conclude
Are there government programs for debt relief? There certainly are. If you're thinking about clearing your debts through debt relief programs, the prudent thing to do is talk to experts like Bills.com, LLC. The company can help you search for the perfect program for you and enroll in government debt relief programs that you qualify for.