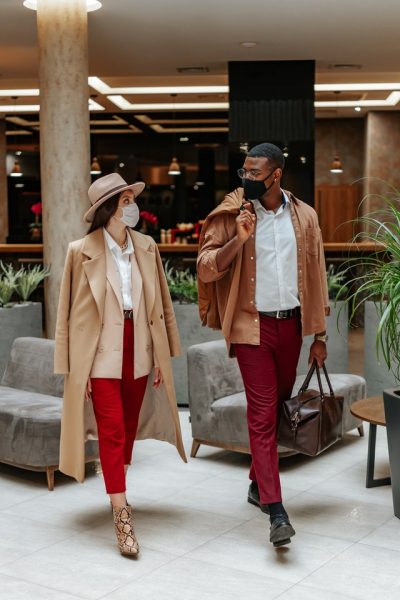 Do you travel for business or pleasure more than a few times a year? If so, you're aware of some of the inconveniences of traveling. From planning your trip to visiting destinations in various climates, time zones, and accessibility, there's a lot involved in ensuring you have a pleasurable experience. While this shouldn't discourage you from traveling, it should encourage you to find ways to make your journey simpler. 
If traveling frequently weighs you down, perhaps this list of items will help ease the frustration. 
Home Security System 
When you travel more often, your home is vacant and easy prey for criminals. Unless you want to come back home to find things stolen or vandalized, you should invest in a home security system. Advanced models have smartphone apps that enable you to view cameras and manage your lights, temperatures, and more. That way, you can keep an eye on your house no matter where you are. 
Parcel Locker (Or Backup For Mail)
Leaving mail, newspapers, and packages in your mailbox or in front of your door makes your property and your belongings vulnerable to theft. That's why frequent travelers should make use of parcel lockers in their apartment buildings or consider other backup options. 
You can ask a family member, friend, or neighbor to grab the mail for you if you live in a house or location where parcel lockers aren't available. Some frequent travelers opt for a PO box so they can retrieve mail and packages from the post office upon their return. 
Luggage, Travel Bags, & Packing Cubes
There's nothing wrong with packing your things in a duffel bag or backpack if you only go on a vacation or business trip once or twice a year. However, you need a decent set of luggage, travel bags, and packing cubes if you travel frequently. For instance, if you fly, you'll want a sturdy set of luggage complete with everything you need for your trip. Travel bags and packing cubes help you to organize everything and conserve space for more affordable baggage fees. 
External Battery With Multiple USB Ports
During your travels, you're not always near an energy source to power your smartphone and other mobile devices. As it could be hours before you get to an outlet, it's best to have an external battery with multiple USB ports to charge your devices. Ensure that you purchase a portable battery with a large enough capacity to charge everything. 
Wifi Hotspot
Another essential resource that you won't always have access to during your travels is wifi or an internet connection. Imagine going hours without being able to use your mobile devices for business or personal purposes? Having a wifi hotspot on hand can reduce the chances of this happening. You can connect your devices to the hotspot for sound and secure internet access no matter where you are. 
Noise-Cancellation Headphones
When you're traveling by plane, bus, or train, you'll find that peace is hard to acquire. If you're trying to relax, work, or watch a form of entertainment on your smartphone or mobile device, you want to have a pair of noise-cancellation headphones on hand. Then you can participate in these activities without distractions.
Pillows, Neck Rests, And Foot Hammocks
Sitting in a car, plane, train, or bus for too long is painful on your body. By the time you reach your destination, you're aching all over the place. The best way to provide comfort and support is to have a travel pillow, neck rest, and foot hammock with you. Your body will thank you for it later.
Traveling has its advantages, but planning and reaching your destination involves various steps. Rather than stressing yourself out before every trip, why not make your life and travels more manageable by investing in the items listed above. Each of them provides peace of mind, comfort, and support you need to ensure you have everything you need no matter where you go.