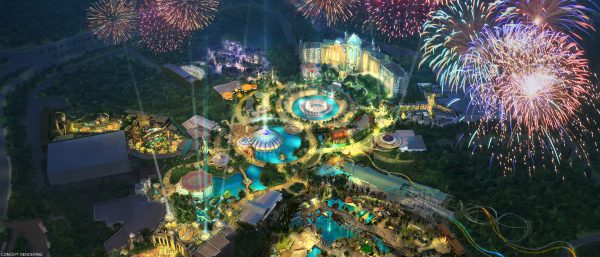 But you'll have to wait
Just announced TODAY – August 1, 2019, "Universal's Epic Universe" Will Bring Experiences Beyond Your Wildest Imagination to Life at Universal Orlando. The new theme park will also feature an entertainment center, hotels, shops, restaurants and more. I don't know about you, but I'm excited to experience this the new level of entertainment and innovation when it is complete.
Universal's Epic Universe will take guests on a journey where beloved stories expand into vibrant lands – and where that journey is as much a part of their adventure as the ultimate destination.
More details about Universal's Epic Universe will be revealed over time and you can count on Champagne Living to keep you posted. For more information, visit www.universalorlando.com.