Our experience was fully sponsored by Universal Orlando Resort, The Cowfish, and Loew's Portofino Bay Hotel. All opinions are strictly our own.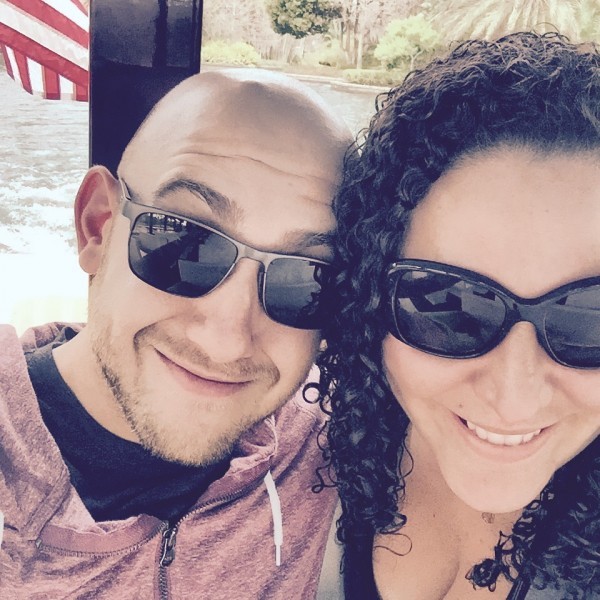 For people young and old the Universal Orlando Resort is a remarkable place.  This is why I chose it be  the perfect destination for your Valentines Day this year.  Plus, if you happen to be in Florida, it's a great last minute idea if you haven't thought of anything yet.
Here are my top 5 reasons to visit Universal Orlando Resort this February 14th.
1. Excitement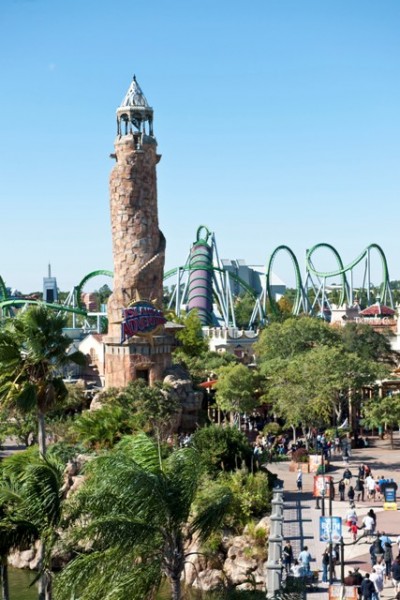 Nothing secures a new relationship like excitement, and what does that better than a roller coaster?  Without question Hollywood Rip Ride Rockit is the most exiting you'll ride! For a rocking great ride, the jukebox roller coaster allows riders to select their own soundtrack from dozens of songs. From the 90-degree lift hill to the non-inverting loop. It is the perfect way to get your heart pumping.
2. Chatting in Line
For  me, the best way to get to know your new sweet thang? A chat in line.  It make the time pass really quickly.  Listen learn and talk. It's a great bonding experience as you share your thrills and fears.
3. The Transformation
You walk into new worlds every few minutes. Walking to Diagon Alley is like stepping inside the books and movies.  When you walk through that brick wall the entire world transforms right before your eyes.  The streets lined with people in robes, just like characters in Harry Potter's world.  This is feeling best shared with someone special.
4. The Food/Nightlife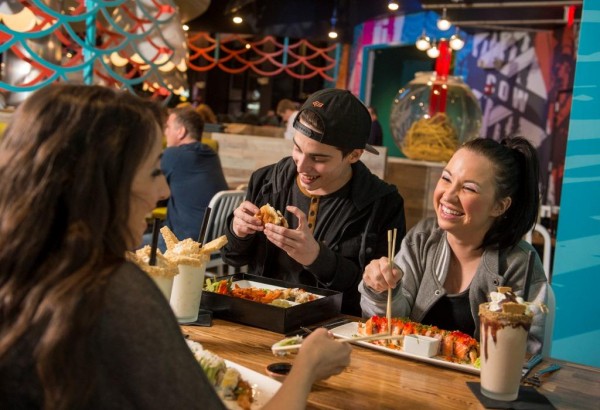 Why leave the park to dine out! CityWalk has a variety of dining choices and The Cowfish is particularly amazing.  Burgushi!!! It's an unexpected choice for fusion, and an awesome choice made. The sushi is good, and their burgers are absolutely amazing, one of the best I've ever had (and I'm a burger guy).  The décor is fun and fancy without being over the top after a day in the park.
HINT: Try the Zipang sparkling sake —Trust me.
The Lodging
Want to WOW her? Book your stay at the Loews Portifino Bay Hotel and set the mood for romance.  Its got all of the previous 4 points rolled into one.  When you step inside, you are instantly transported to Italy.  There are three restaurants and all kinds of shops to make ANY one happy.  However the main attraction is the rooms.  The rooms are PERFECT for an evening of romance. The have great views and a lush decor.  Sleep?  Never…
The Memories 
You are never going to forget your romantic Valentine's Day together.  You'll laugh together at your fear of going on some of the scarier rides, you get to know each other better in line, you will be transported to exotic places (like Diagon Alley and Springfield), you'll enjoy amazing food and spend the night in one of the most romantic spots in Orlando.
Mardi Gras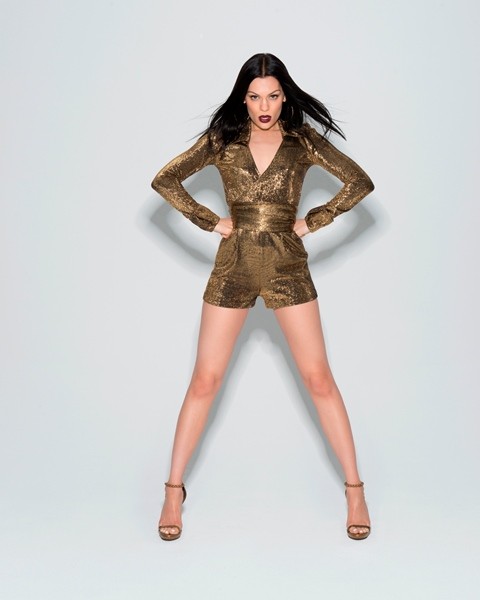 Parades and Jessie J! Need I say more? Come for the great concerts, and stay for ALL of the romance that Universal Orlando Resort has to offer. Here are some acts that will be performing at Mardi Gras 2015.
Jessie J (on Valentine's Day)
Kelly Clarkson
Trace Adkins
American Authors
The B-52's
Phillip Phillips
and MORE
Visit Details