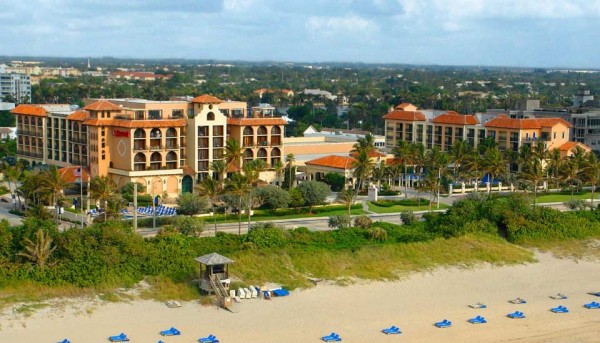 I know that it's mid-July and the LAST place you're thinking about visiting is FLORIDA, but I'm in vacation mode (or rather I WANT to be in vacation mode) and I'm already thinking about where Mr. S and I will be headed this fall. We love to take staycations here in Florida, because we've only lived here for a short time and there's still so much to explore.
I recently spent some time in Delray Beach, and I'm ready to go back. It's less than 2 hours from the mansion, but it feels like a world away.  That's the interesting part about Florida, it's not ALL the same.
What do I look for in a vacation spot?
FIRST: I like a hotel that's not only well situated near the beach AND dining, but where I can just hang out if I don't feel like doing anything. A great spa, a fun nightclub, and of course THE POOL. I need to be close enough to GREAT dining and shopping (I can't help myself), and of course RELAXING (because that's what vacations are for). I don't need to have theme parks, tours, or classes. I'm pretty resourceful about figuring out what I
In other words:
Just across the street from the ocean, this Meditteranean style hotel has it all! It's absolutely GORGEOUS in a classic way. Rich with Delray Beach history the rooms are luxurious and large. The ALL SUITE hotel allows you to have friends over and socialize without being cramped, and room service is always a simple jingle away.

For bridal parties, those of you who want to stay with your families, or girlfriend getaways, they have the luxury one, two and three bedroom villa's by the sea that you WON'T want to leave. Some of them are actually LARGER THAN MY MANSION, with a classic beach decor that reminds me of Newport, RI. With full kitchens, grocery shopping service and an elegant breakfast basket at your door each morning, the Villa's each have LARGE veranda's and are the utmost in luxury. You may even see a celeb or two passing you in the corridor.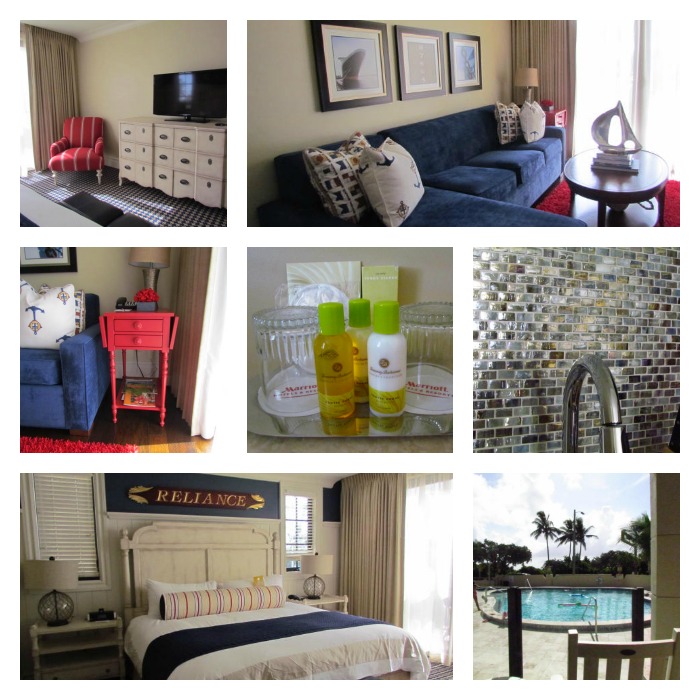 NOTE: Don't try hiding under the bed in hopes that they won't find you, the housekeeper comes in a few times a day…my plan was FOILED.
Why am I telling you about this hotel in JULY?
Because for those of us who live in South Florida, we actually take our summer vacations down here, and there's no BETTER time than in the quiet of summer. I'll be bringing you MORE of what to do in Delray Beach (and you'll learn about this dog friendly town in my upcoming article on Hotels.com).
I'll be bringing you more of WHAT TO DO in America's most fun small town soon, including FUN you don't even have to leave the property for!!!
I attended a press trip to facilitate this post. All opinions are strictly  my own.
For MORE information and to make your reservations:
Delray Beach Marriott 10 North Ocean Blvd, Delray Beach, FL – 561-274-32