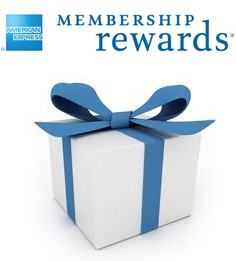 You've seen me hand it over for purchases before. During this holiday season I'm all about getting the MOST that I can, so that I can buy JUST the right gifts for my friends and family. I have many cards in my wallet, but ONE of them stands out from the rest. Why do I love my Amex card?
I can redeem my Membership Rewards points for gifts
Through December, American Express Cardmembers can shop great gift ideas from your favorite brands all available with Membership Rewards points for the Holiday here: Membership Rewards. From travel, shopping, dining, and entertainment, it's easy to shop for everyone on your list using Membership Rewards. It also means that I can get EXTRA gifts without spending EXTRA money, or get something for MYSELF (and not rely on those hints I've been leaving for Mr. S).
Amex helps me to save on my favorite brands
From now through November 30, you'll receive 20% off purchases from some of the brands you've seen me write about here on Champagne Living.  Click here to view these great deals from brands like
Michael Kors
Dyson
BOSE
LG
Wine Enthusiast
I can redeem my Membership Rewards on the Spot
Want to redeem your Membership Rewards at places like Banana Republic, Gap, Old Navy, PBteen®, Pottery Barn®, Pottery Barn Kids®, West Elm® and William-Sonoma®? Now you can redeem while you're in the store. That's right – WHILE YOU'RE OUT SHOPPING! Talk about stretching your budget.
Just in time for the holiday shopping season, American Express Membership Rewards has just launched Mobile Gift Cards, so you can purchase gift cards and use them instantly to pay with your smartphone! In addition to in-store purchases, Mobile Gift Cards can be used to pay online or over the phone.
Have an American Express card but not Membership Rewards?
Click here to check on your card's status and eligibility today.
Don't have an American Express card but want to get one?
I will receive an American Express gift card to facilitate this post. All opinions are strictly my own.