We all know what it's like to be strapped for time when we're trying to get out of the door in the morning. Whether you're wrangling children to school or single and running late to the office, we can all benefit from more straightforward routines in the morning that still leaves us feeling good about our appearance. If you're in your late twenties, mid-thirties or forties, it doesn't really matter – it's time to start investing in treatments. The thing is, you don't need to run out and get a facelift when you turn fifty if you're proactive while you're younger. 
If you think about the amount of time and money you spend on creams and serums that promise to do something that ultimately never delivers the exact results you were looking for, treatments suddenly seem more affordable. Think about it – if you're spending upwards of five hundred dollars a year on your skincare regimen and still dealing with crow's feet on the sides of your eyes, Botox gets more and more tempting. Let's talk about some of the treatments that can be absolute game-changers.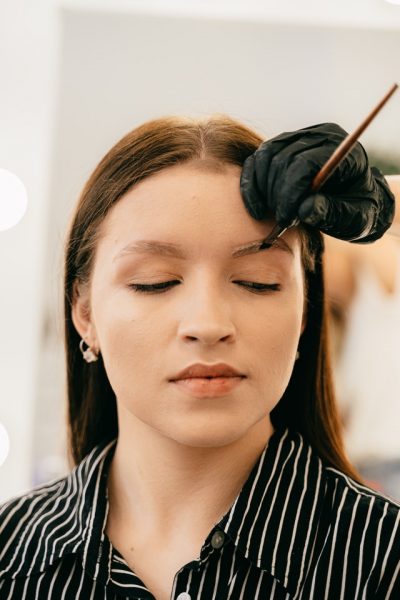 Microblading Magic 
About ten years ago, eyebrows got a significant spotlight shone on them, and there doesn't appear to be any sign of that light fading. Full, thick eyebrows are a sign of youth, which we're all chasing. If you grew up in the nineties, you likely plucked your eyebrows so thin, and they may not even be capable of growing back into their original potential. Don't feel bad – we all did it. Some of us were blessed with them growing back pretty thoroughly, so we've been filling them in with powders and pencils where they're sparse. If you fall into the camp of women whose brows didn't grow back in, you're likely recreating a full brow with makeup every day. 
Enter microblading. The initial investment will range anywhere from $400 to $1000, but the results are immediate and 100% worth it. Waking up with beautiful, full brows every morning not only gives you a significant boost in confidence, but it also gives you back that precious time you spend doing your brows every day – giving you time to focus on other daily routines such as taking your daily multivitamins, making your super smoothie and possibly getting a workout in. Your brows are worth the investment. 
Botox And Fillers
You've tried it all – every cream, serum, mask, and facial that your friends and loved ones with flawless, smooth skin have recommended. But, let's face it – you reach a certain point in your life where you're looking at these women the same age as you and wondering how they're aging so much more gracefully than you are. Especially if it seems like you're investing so much more time than them in your skincare regimen. Finally, one day, one of them tells you her secret – it's Botox. 
So, off you go to your computer to research local medical spas or plastic surgeons who specialize in injectables. They are an absolute life-changing investment. The initial cost of Botox depends on how many units you get. Newbies usually start small but fall so in love with the results that during their follow-up appointments, they up the ante. You don't want a fully frozen face, but banishing wrinkles and fine lines in one fell swoop! 
Additionally, you can get fillers in deeper wrinkles and lines. The investment of fillers is more straightforward pricing-wise than Botox and other neurotoxins. You buy your entire syringe. So, if you have the leftover product after hitting those lines of concern on your face, you can make your lips poutier or your cheeks fuller. It's entirely up to you and your injector.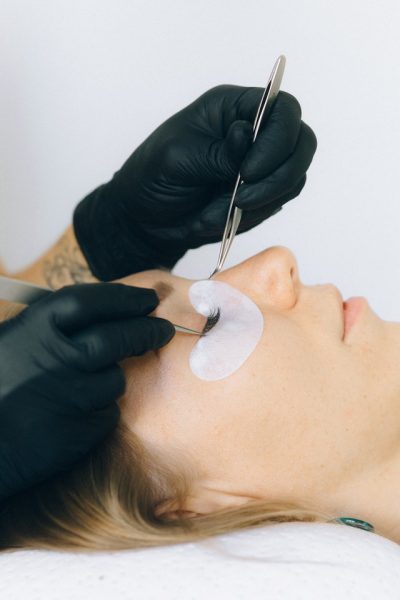 Eyelash Extensions 
Pairing perfectly with a set of beautiful eyebrows is a set of fluttery, lush eyelashes. If you struggle with thick lashes and the serums that promise growth and fullness aren't delivering, eyelash extensions are a great way to turn up the volume instantly on your eyelashes. Waking up with a set of beautiful lashes every day is a significant confidence booster. You can leave the house with nothing else on and look phenomenal. Complete sets will run around $250 upfront, and fill-ins vary in price depending on the time between your fills. It's worth trying out extensions at least once to see if they're a good fit for you and your lifestyle. 
You don't have to ever choose surgery to make easy, noticeable appearance differences that give you confidence and save you time. So, consider investing in some of the above treatments to preserve your natural beauty and give you the confidence you crave!