This post has been sponsored by Snake River Farms. YUM!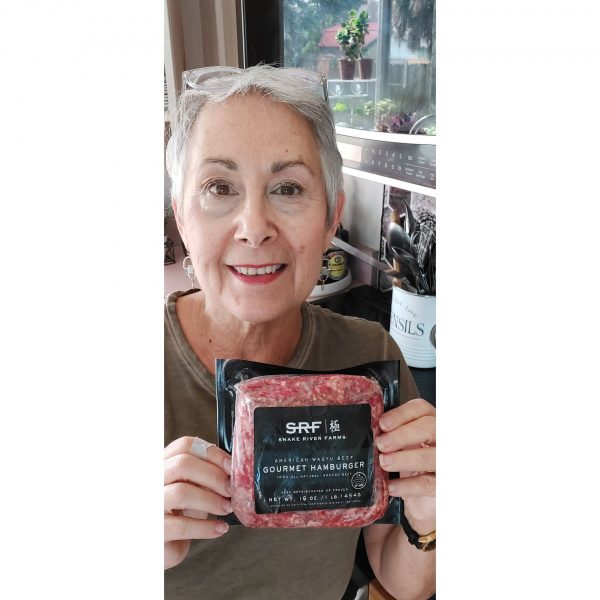 You know the drill
I complain that I don't know how to cook. I say that I married my husband because he was a chef. I whine that he STILL leaves the cooking to me (then complains about how he could have done better). It's a vicious cycle. Add to that the fact that we've both been dieting (and a little cranky because of it) and dinner can turn into a bickering-fest of
What do you feel like having?
There's nothing in the house.
Can you NOT make that AGAIN?
I feel like takeout.
I'm not making TWO DIFFERENT MEALS because you want A and I want Z.
Oh, I want…wait, I forgot to go shopping.
Welcome to dinnertime
Or should I say, the half-hour BEFORE dinnertime? This turns into me running to the grocery store and shopping. Part of that is that I don't plan, but a big part of it is that after having lived in Europe I want the BEST, FRESHEST food possible. And while I may not be able to whip up a Beef Wellington like my husband can, I am able to put simple healthy meals on the table (and leave the fancy French dishes to him). For me, that means buying the best quality ingredients I can find, so that I know we get both flavor and benefit from what we're eating.
I made an agreement with my husband to HAVE IT DELIVERED
No, I'm not talking about that greasy tasteless pizza, I'm talking about great, quality meats from Snake River Farms that allow my meals to shine with the best American Wagyu Beef and Kurobuta Pork delivered right to my door.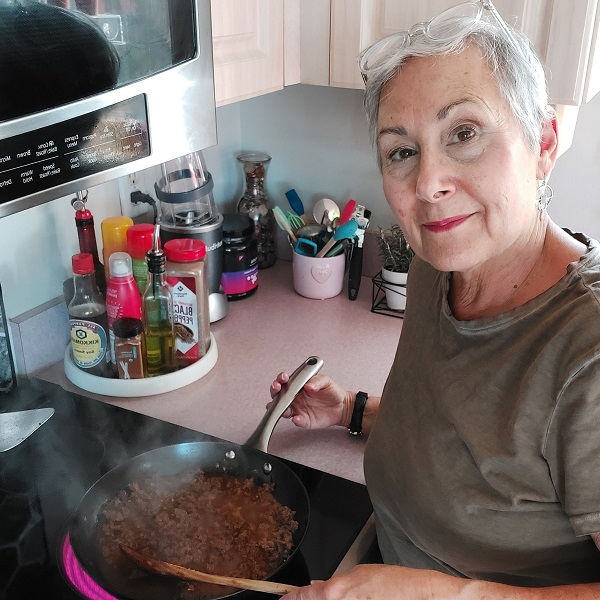 When the meat is stellar, you don't HAVE to be a gourmet chef
Great beef and pork need nothing more than cooking them the method that you like. You don't need fancy sauces or pastry wraps, you don't need extra condiments or a list of ingredients as long as War and Peace to make an impressive meal. For me, not being comfortable in the kitchen, means that I can make dinners that they want – over and over again. Add to that the fact that because I'm having them delivered, I never have that "I forgot to go shopping" or "there's nothing in the house to eat" response.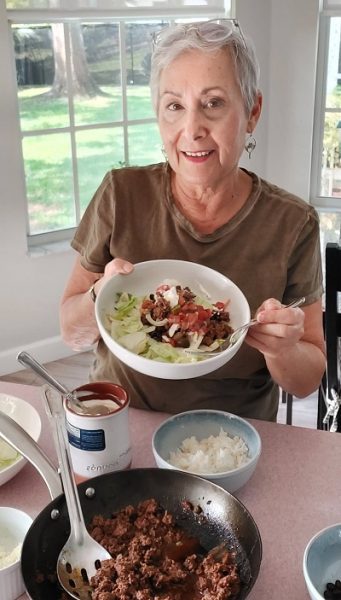 They've made the S.T.A.R commitment
Built on Snake River Farms' four fundamental principles of Sustainability, Total Quality, Animal Well-Being, and Responsibility to their employees, partners, and customers, they have gone a step further than most growers.
They have their own breeding program
Their cows are grazed on their own Double RRanch, with superior water and pasture management systems
The cattle are leased for breeding through a bull-program that spans generations.
They own their own feed yards, where the cattle are monitored with daily health checks, have fresh water 24 hours a day, and twice a day are fed with an in-house PerforMix Nutrition Systems, prepared by a staff of veterinary nutritionists, under strict methods for the calmest and most humane conditions.
They even own the processing plant where all employees must attend Beef Quality Assurance training (including food safety, sanitation, etc.)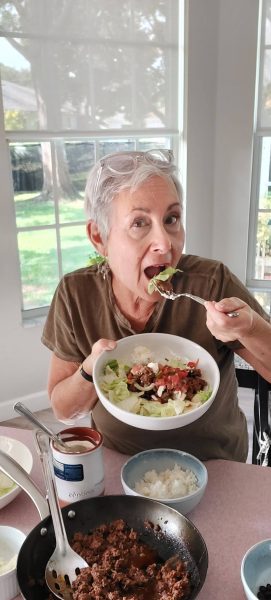 In turn, I have made a commitment
To let the food shine WITHOUT all of the frills. It's easy to do with <. And yes, I know how to solve the "he wants A and I want Z" dilemma. I simply cook up some of Snake River Farms steak or Wagyu hamburger and let them go "bowling." Tonight is was taco bowls, tomorrow it might be sliced Snake River Farms Wagyu Steaks over a fresh salad.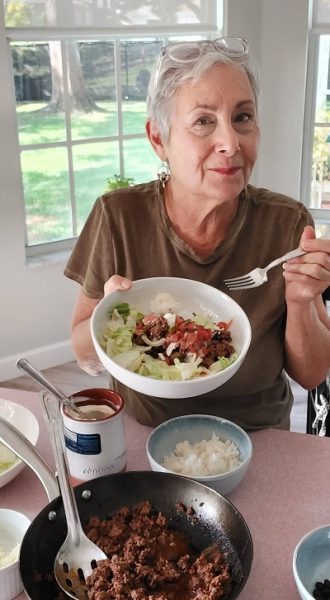 Champagne Living Readers get 10% off
Simply go to Snake River Farms and use code: CHAMPAGNELIVING at checkout!
Tell me, what's for dinner at YOUR house tonight?