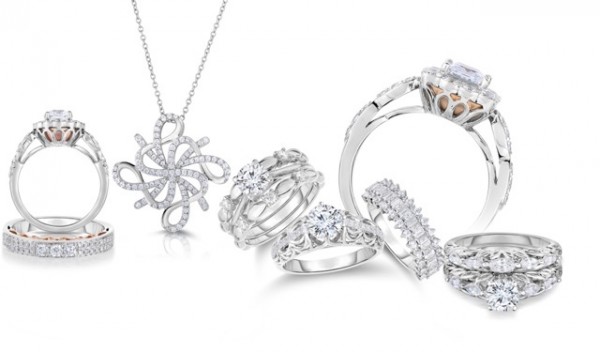 I want you to look at those beautiful engagement and wedding rings above. Then look below at my finger. Do you see anything WRONG?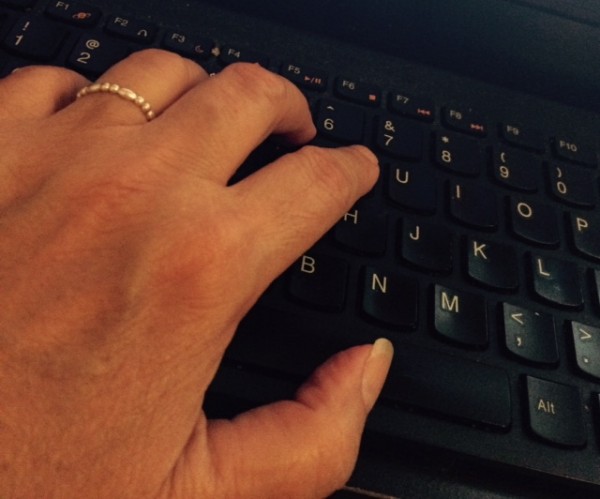 That's right, there's NO DIAMOND on my left hand, and you are correct if you knew that I've been married for THIRTY-FIVE years. When we first got engaged, Mr. S bought me the most beautiful diamond necklace. I didn't want a ring at the time. I had a beautiful wedding band, but as I've aged, my ring finger has spread and the size 4 ring that I had on my finger, doesn't fit on my now size 6 ring finger.
While it's going to take some convincing for Mr. S to go out and buy me a new set (the not so subtle hints have already begun), those of you who are planning your wedding might want to check out Adrianna Papell's newest collection. No, it's not her gorgeous lace overlay dresses (my favorites for an evening out). This time Adrianna Papell has teamed up with Diamour to offer a collection as romantic as her dresses.
Diamond pieces range in price from $1,000 to $12,000. For love of diamonds is as timeless and elegant as you are.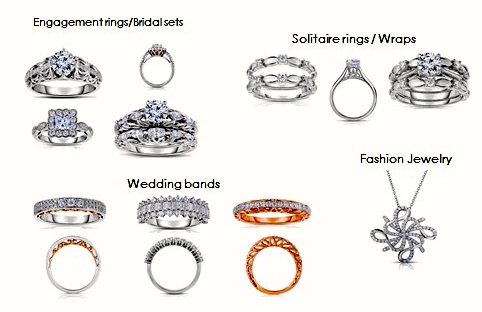 Adrianna Papell's newest endeavor is as stylish as her fashion, and if you're in the market for diamond jewelry, getting married, or like me…looking to replace a set, you'll want to take a look at her collaboration with Diamour.
For more information
By the Way
My favorite is: THIS SET (take a look & let me know what YOUR favorite is).