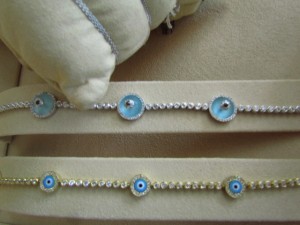 Those of us living in Florida know the Mayors name, as they are the premiere jeweler in the Sunshine State (as well as in the Georgia area). Mr. S and I have always counted on them to provide the best service, as well as quality jewelry and watches. We've been shopping with Mayors since BEFORE we moved here (when we'd come to visit family). Having also been a fan of Aaron Basha's baby shoes, I was excited to sit down to lunch with Sasson Basha at Eos in the Viceroy Hotel in Miami for some fabulous food, champagne, and of course JEWELRY…lots and lots of fabulous jewelry.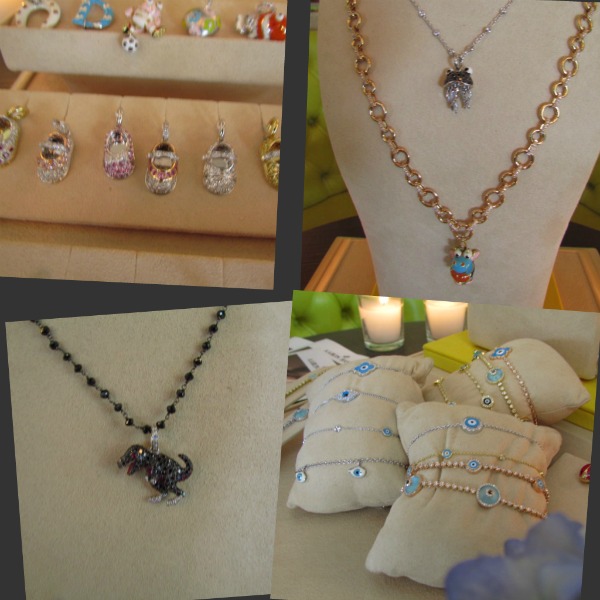 Always whimsical with a touch of elegance Aaron Basha's diamond and enamel charms celebrate life's moments, whether it be the birth of a child, a prehistoric moment, or the luck of a ladybug. Need an evil eye or two (or a bracelet FULL of them) for a little added protection from the spirits that be? He's got them –  surrounded by diamonds of course. After spending time learning about the line, I knew that it would be the PERFECT gift for my future daughter-in-law. Perhaps a starter necklace with hearts that open to wear with her wedding gown, adding baby shoes with each grandchild, and other sentiments of their new life together.  It's like wearing a life's story on your wrist or around your neck and enjoying the moments time and time again.
If I was a fan before, I'm obsessed now.
But these new bracelets were the ones that I FELL IN LOVE WITH for myself!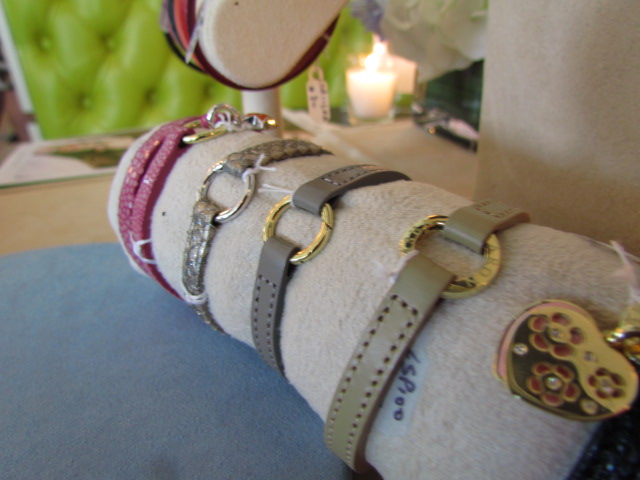 The simplicity of black leather, python, and more (with colors galore), these tailored bands are  held together with a simple gold Aaron Basha clasp that opens to hang charms, wear as a simple band, or stacked one with another for a cross between funky and traditional.  This is SOOOO my style. So much so that upon seeing them I immediately tweeted Mr. S with a photo and a "hint, hint – Mother's Day is coming."  (although I know that I'll just take him to Mayors with the pretense of changing his watch battery and let him watch me drool until he buys it for me).
Just like Jennifer Lopez, I also loved the Evil Eye collection. Hey, we all need protection from evil! To celebrate those fabulous Evil Eye necklaces and bracelets, and adding some ladybug charm luck, Mayors sent us home with Evil Eye and ladybug CUPCAKES from the delicious Misha's Cupcakes!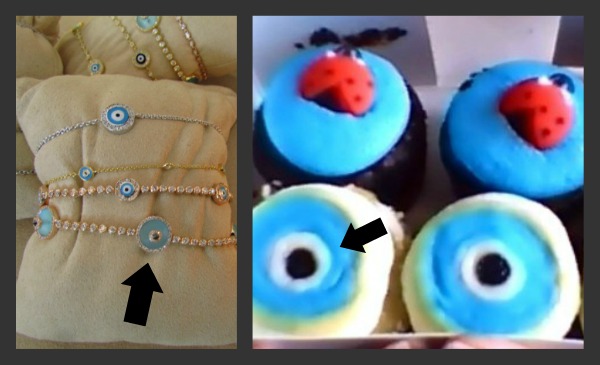 With Mother's Day just around the corner, it's the perfect time to celebrate with a piece of Aaron Basha from a Mayors near you.
I also want to thank Mayors and Aaron Basha for the incredible lunch. You KNOW that I enjoyed EVERY bite!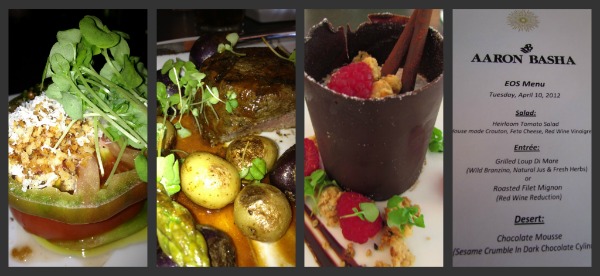 I was a guest of Mayors and Aaron Basha for lunch, the jewelry Mr. S has to buy. All opinions are strictly my own.