A home's plumbing stands as crucial for the operation of many day-to-day activities such as in toilets, washing machines, showers, and dishwashers. Therefore, having plumbing upgrades as a home improvement project may significantly increase the value of your home. 
If you're keen to upgrade your home value through plumbing upgrades, the following guide might help you out:
Pipes made out of galvanized steel, clay, lead, or cast-iron pipes are prone to either breakage or corrosion, which can affect the quality of both the water you drink and the sewer systems. The water could taste badly, or poor piping might lead to health risks to the people consuming it. Corrosion can contribute to blockage in the pipes due to build-up as well.
Replacing old pipes made of such materials with copper for the supply of water and PVC pipes for waste outlets can raise the value of your property as they are resistant to corrosion.
Modernizing your pipes assures buyers that purchasing the property won't catch them off guard with disasters associated with poor plumbing, such as floods or pipe breakage. Ensuring your pipes are in good condition before calling an emergency plumber would go a long way in making your rooms more valuable.
A turn-off to any home would be a clogged or a slow-running drain. Calling a plumber to inspect and fix these issues would be preferable. Also, installing hair blockers and strainers would help protect the drain.
Having good drainage increases the home value as it assures potential buyers of no future drainage issues. You can contact various companies to help you with plumbing and drain services.
Insulating your pipes is an aspect commonly overlooked by buyers and builders of a home since most heaters and pipes are usually found in basements, a place typically cooler than most places of the house.
When not properly insulated, high energy bills can be accrued due to their high energy loss. Insulating pipes can be seen as a minor upgrade but can save quite a lot on energy and maintenance costs.
You can insulate your pipes with sleeves, or pipe wraps, which fit easily over the exposed pipes, adding a layer of protection and warmth.
Installing Pull-Out Faucets
Pull-out faucets are versatile and allow for one-hand operation. Pull-out faucets give your bathroom and kitchen sinks an aesthetic appeal. Pairing these pull-out faucets with a double sink ensures that you get the most at a relatively low cost.
A double sink increases functionality in that it allows you to keep one side clear as you use the other side to soak garments or wash utensils.
Installing a pull-out faucet adds valuable utility within your home, setting it apart from others.
Water heaters are a vital plumbing fixture to any home. Most homeowners ensure that their water heaters are properly maintained and in good working conditions.
Depending on your home needs, you have quite a wide variety of options to choose from. If you fancy having extra space, a tankless heater would be your best option since they relieve you of the need to store water and are efficient at managing energy.
Adding an extra bathroom is a plumbing upgrade that can increase your home value. You have the opportunity to add luxury features such as heated flooring, a jetted tub, or a steam shower. To rooms that have limited space, a half-bath with a toilet and sink can be an effective way to increase your home value.
Creating a laundry room, which is a room only dedicated to your laundry, can help increase the value of your home. Making use of the little unused space in your home while reducing clutter and allowing for all laundry activities, which include ironing, being restricted to a specific room in your home, can attract potential buyers.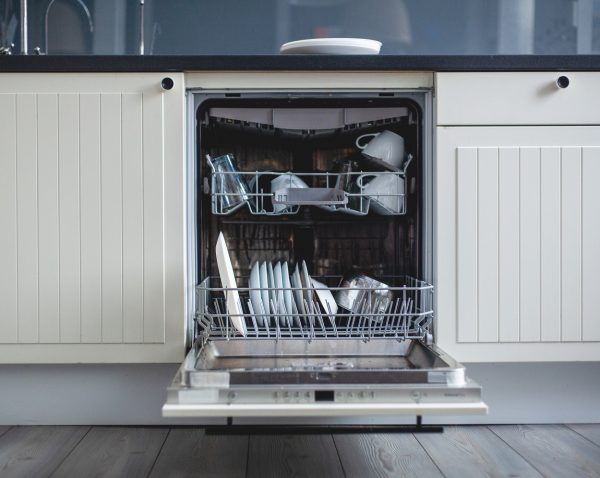 Installing a dishwasher in your home would attract both a buyer who is used to having one and a buyer who desires to have one. Someone who was used to using a dishwasher can't have the desire to wash dishes by hand in their new residence.
Therefore, this can be a great plumbing upgrade that can increase the value of your home.
In recent times, homeowners need to reduce their carbon footprints to save money on their utilities. Eco-friendly upgrades such as installing dual-flush toilets, low-flow faucets, and showerheads can help save on water consumption.
Such upgrades tend to upgrade the value of a home, making it more appealing to potential buyers.
Take Away
The plumbing of a home highly determines its value. Having a proper drainage system with appropriate plumbing upgrades can help upgrade the value of a home. The outlined plumbing upgrades can guide you through improving the value of your home.