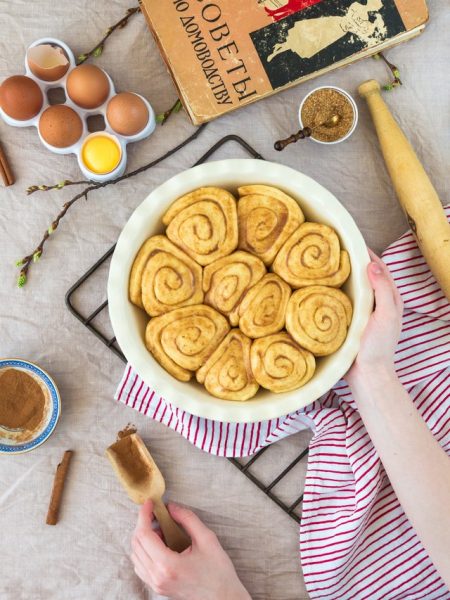 If you love food, home baking is a hobby that you probably enjoy. Alongside the fact that you get to make and eat delicious things, it's creative, fun, and can even be considered a form of meditation.
If you're a beginner or just starting out, it's important that you stock up on some of the right essentials. This will make baking easier and allow you to truly step outside of your comfort zone.
Below we are going to talk about eight must-have tools for home bakers.
Sound interesting? Then let's get started!
Measuring Cups and Spoons
Not every ingredient has to be measured, but some recipes require a lot of preparation, and you need to have the right measurements for the mixture to form correctly. This is why a good quality set of measuring cups and spoons is one of the most essential tools to keep in the kitchen.
A basic set is fine, but if you really want to go the extra mile, there are some adorable designs out there too. Just keep in mind that stainless steel is often the most durable.
Mixing Bowl
No matter what you are baking, whether it be a blueberry coffee cake or caramel slice, a mixing bowl is an item you will need every time. You can't make a mixture on the kitchen counter!
These are affordable, and there are many different types on the market. However, again, you want something that is going to be long-lasting. Glass is a popular choice, but metal and ceramic can work too. Just make sure that you avoid anything too hot unless the bowl is designed for heat.
Storage Containers
When you're baking, you'll want to have a lot of storage containers. This way, you'll be able to store your flour, bakers chocolate, sugar, and any other ingredients safely and securely.
Try and find a set with a range of different sizes. Remember, you want them to have lids, so they are air-tight. This will keep everything fresh and free from pests.
It's also a good idea to invest in a label maker so that you can keep your kitchen tidy. You can find more pantry-organization tips here.
Baking Pan Set
You won't be able to make any delicious treats without baking pans! What you will need depends on what you will be creating, so it's a good idea to have a selection made of good material.
A few you may want to consider investing in include:
Rectangular Baking Pan
Round Cake Pan
Pie Plate
Cookie Sheet
Loaf Pan
Cupcake/Muffin Tray
If you know that you're going to be making bigger batches, opt for a larger size. However, make sure that it will fit inside your oven first!
Kitchen Scales
Alongside measuring your ingredients using spoons and cups, as we mentioned above, it's also a good idea to have a set of kitchen scales. This will allow you to follow recipes that use weight measurements.
When choosing the best option, look for something electric that doesn't take up a lot of space. The easier to read, the better!
Wooden Spoon
A wooden spoon is another must-have that most people should have in their kitchen already. Actually, it's probably handy to have more than one!
Not only are they required for baking, but they can also be used in other types of cooking. The reason wooden ones are so great is that they are sturdy and long-lasting. There is a reason why they have been used for hundreds of years!
Hand/Stand Mixer 
When you need a little bit more power than just a wooden spoon or whisk can give, you want to have either a hand or stand mixer nearby. The difference between the two is that you have to hold one, while the other can automatically mix your ingredients.
While many individuals claim that you can get away without them, they can make the entire baking process much more manageable. You'll be able to get a smooth batter without tiring your arm.
Wire Rack
Finally, after you have made your goods, you want to have a wire rack to cool them down correctly. These allow air to circulate around so that you can quickly decorate.
Again, while they may seem unimportant, they really will come in handy. While food does taste great hot out of the oven, you don't want to end up with a nasty burn.
Final Words
And that's it! These were eight must-haves for home bakers. With the above, you'll be able to create some seriously yummy treats and start experimenting with different recipes.
Have fun!