Welcome to my kitchen. While I do love dining out and gallivanting around the globe, I also take solace in the kitchen. For me baking is therapeutic. Join me as I make a delicious blueberry coffee cake to enjoy with my morning coffee.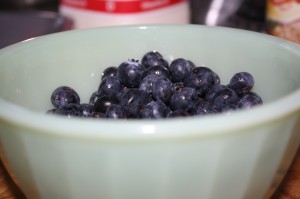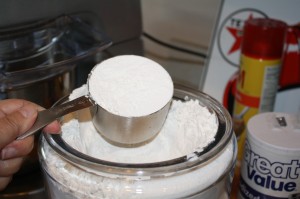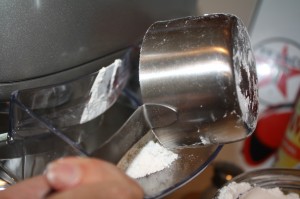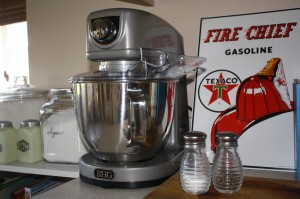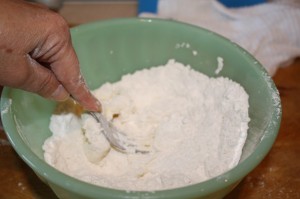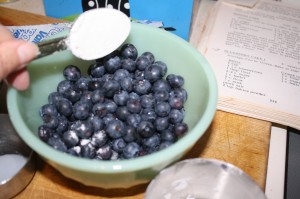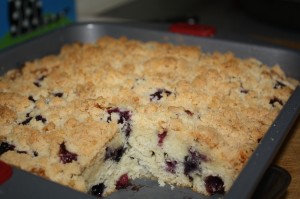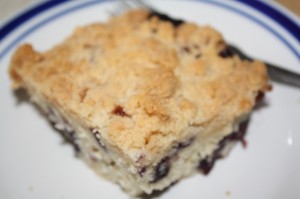 Blueberry Coffee Cake
Ingredients
Batter
1 lg. egg
1 1/4 cup blueberries
1 tbsp. flour
3/4 cup sugar
1/2 cup butter
2 cups flour
1/2 cup milk
pinch of salt
2 tsp. baking powder
Crumb Topping
1 cup flour
1 cup sugar
1/2 cup butter
DIRECTIONS
1.  Cream butter & sugar
2. Add egg and mix well
3. Mix in the 2 cups of flour, baking powder, and salt along with the milk and mix well.
4. Mix blueberries with the 1 tbsp. flour and stir into the batter.
5. Pour into a greased 8″ square pan (I used a Better Homes and Gardens pan)
6.Blend flour, sugar and butter with a fork to make a coarse crumbly topping.
7. Sprinkle on top of the batter
8. Bake at 350 degrees for 45 minutes.
If you have a minute…I'd love if you voted for my Blueberry Coffee Cake in the BH&G competition.
WHY?
Because if I WIN, YOU WIN. That's right the winner of this competition gets the opportunity to give away 3 sets of the baking sets that I used to create this recipe.
So please – VOTE