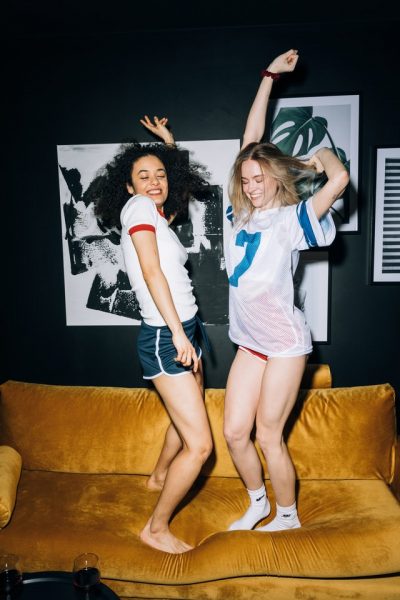 Finding a roommate is always a challenge, even though 31.9% of the adult population lives with another adult that is not their partner. Two or more adults living in one house or apartment is hardly ever easy. Both of you need to be willing to make sacrifices while also remembering that it is a home for everyone who lives there. Adults have their ways of living, and that is okay. Yet, that way of living can't impede on the other people living in the house.  So, how do you walk the thin line between finding a suitable living situation without feeling like your home is getting invaded? Here are five tips for finding the perfect roommate:  
What do You Want in a Roommate?
Different people have different expectations of roommates. Some people jump into a roommate situation with both feet, wanting to be best buds just because you live together. Yet, some people would rather just be left alone and happen to occupy the same space as you.  Do you like having a lot of plants? Pets? Are you a really clean person? Do you want to take charge? If you are planning on living in a lively area, like Fishtown, Philly, for example, you might also want to find out their thoughts on art, culture, food, and music.  It is essential to answer questions like these to decide which type of roommate you want before starting the recruitment process.  
Shared living is a great way to mitigate the high cost of living. However, that is only true if the person contributes equally.  Therefore, you need to figure out what you are comfortable paying and the financial expectations you have for your roommates. Once you decide on these factors, you should be up-front and honest with potential roommates.   
Be Open and Brutally Honest
Honesty, especially when navigating the intricacies of a living situation, is vital. Even if you aren't the brutal honesty type, you need to be open and extremely honest about your expectations regarding a community living situation.   After all, if you end up living together, there isn't much the two of you can hide from one another regarding your communal living situation. It is better to be open, honest, and upfront with people you see potential in as a roommate because you don't want to mislead them or get misled.   
Finding the perfect roommate is a lot like a job interview. You want to get a feel for what the person is like before allowing them to move their stuff into your home. Before accepting a roommate, you want to know a little bit about them, what they do for a living, why they currently don't have a place to live, and most importantly, can they afford their portion of the rent? The best, least invasive way of finding out these crucial answers is by taking roommate applications.  On the application, you are going to ask for information about their history and their living habits. Ensure you add questions like these to clarify expectations of what you're looking for so you both get off to a great start:
Do you smoke?

If both you and your potential roommate answer this question differently, you might want to rethink living arrangements. 

Do you have pets?

Pets are great if you want them. Even if your roommate has a pet, chances are, you will take on some extra responsibilities. So, this is important. 
How often do you clean?

Having either a neat-freak or a slob for a roommate is frustrating for both parties. So, clear up the cleaning expectations from the get-go.
What temperature do you set on the thermostat?

It's a weird question, but essential to know ahead of time if you both want to live comfortably. 
Do you like to have a lot of social gatherings?

If they want to party and you don't, or vice-versa, you could run into some issues when it comes to socializing.
Yes, finding a roommate is hard. It can be a long and frustrating process. Although, it is important to remember that you are going to be living with this person. They will be one of the closest people to you, regardless of how friendly you become.  So, give yourself the time you need to make the right decision. Don't rush into anything.  Remember, having a roommate, like any relationship, is give and take. However, you need to know what you're in for before they move in, or you're going to have an issue. So, you're going to want to iron out all the important details before putting their name on your lease.