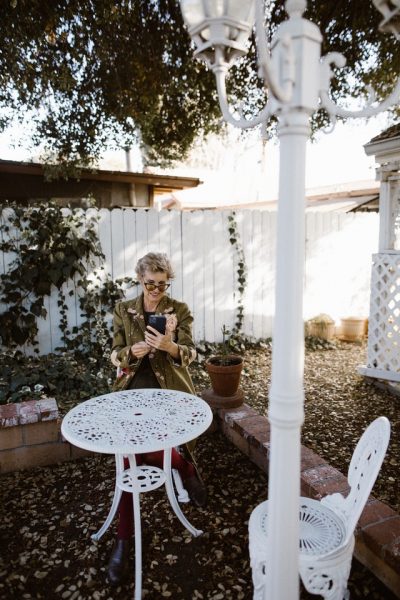 By the time we reach our fifties, we've had time to get our priorities in order. Maybe the kids are grown and have flown the nest. Financially, years of planning have paid off. We want to spend less time striving for more, and more time enjoying what we have. So it's natural that thoughts about the quality of life we really want will take center stage.
If you're considering a relocation to somewhere that suits your lifestyle and where you can really make the most of what every day has to offer, exclusive 55+ communities in Arizona are worth serious consideration. If you're asking yourself – why choose a community over an individual property, and why Arizona, have a look at some of the features below to decide whether it could be the ideal choice for your lifestyle.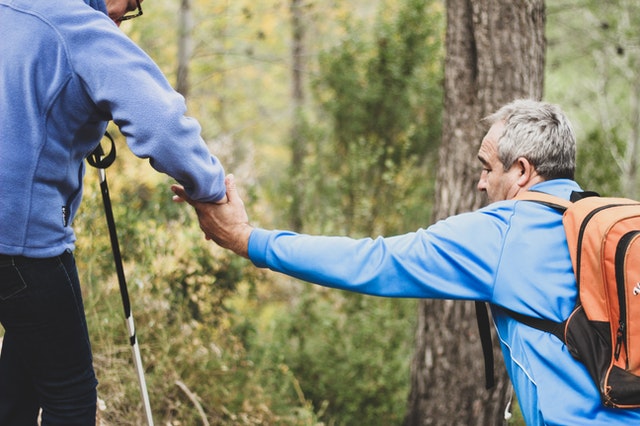 Outdoor sports and pastimes are your priority
If you love outdoor sports and pastimes, and an active lifestyle is your 'must-have', Arizona is the ideal location. There are typically around 320 days of sunshine per year. The state isn't only an arid desert, though. In the north and east, there are pine-covered mountains and great ski resorts. From the majesty of the Grand Canyon to the many easy hiking trails within easy reach of urban centers, the state is one of the most varied and spectacular in the USA. There are endless ways to get out into nature and enjoy the great outdoors.
It's not only about heading off into the wilderness. If you're a tennis or squash lover, most gated communities for active adults will have their own courts – no need to head off to a club each time you feel like playing. Not to mention the pool, which will be great for exercise as well as a hub for socializing and sunbathing.
If you're a golf fanatic, choose a community with a course attached – not only will it be more convenient, you'll most likely be surrounded by neighbors of a similar age group who share your passion and enjoy the convivial atmosphere of the private clubhouse.
In virtually every private community, you'll find a fully-equipped gym, so there'll be no need to give up your weight-training, functional training classes, or yoga. Consider the convenience of having this facility on your doorstep, though – train when you like, with other mature adults. No driving to the place, no time wasted parking, no additional membership fees to pay.
You love socializing
Another great advantage of living in an exclusive community is that, when you want to relax and socialize with friends and neighbors, there's no need to go far. Most communities will offer a range of great quality cafes, bars, and restaurants, so whether you want breakfast by the pool, a relaxing lunch with friends, or a delicious cocktail before dinner as you admire the spectacular Arizona sunset with your neighbors, you'll have plenty of choices.
And of course, you'll be free to choose how much or how little you want to be involved with the social activities which are typically organized for residents.
Of course, if you select a location not too far from Phoenix or another city such as Tempe, when you do feel like venturing further afield, and you'll have a wealth of dining options, and vibrant nightlife within a short drive.
A neighborhood to enjoy
One of the disadvantages of choosing a typical individual home is that you can never be sure who's moving in next door. Could they be noisy, messy, or downright anti-social? The wrong neighbors can really have a negative impact on your quality of life.
In a private community for active adults of 55+ you know you'll be surrounded by others in the same stage of life, who are all committed to making it a great place to be part of. Most exclusive communities place restrictions on who property can be sold to, so you can be sure that the age-qualification and the socio-economic profile of the residents are maintained.
In addition, gated communities, which provide a range of security measures, from entrance control to regular street patrols, create a sense of safety and reassurance that is rarely found in individual homes.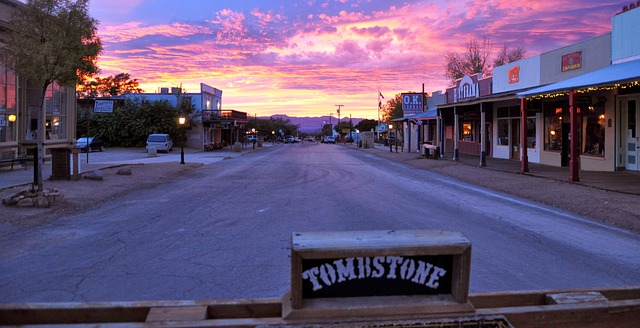 You love exploring
There's no need to remain behind the gates of the community though. Arizona has an amazing history and a wealth of cultural attractions to explore. From the Fort Apache Historic Park to the ultramodern Tempe Centre for the Arts, you'll never run out of things to discover. The state's Wild West heritage comes alive with re-enactments of Wyatt Earp's gunfight at the OK Corral in Tombstone. Or go even further into Arizona's heritage with a trip to one of the many 'Dude Ranches', such as the luxurious Tanque Verde ranch, where you can enjoy the full spa experience after a hard day's riding, roping, and fishing.
If archaeology is what fascinates you, head to the Petrified Forest, the huge Meteor crater, or the ancient native-American cave dwellings. Or, for some more recent history, what about visiting that marvel of 20th-century engineering, the Hoover Dam? Not to mention London Bridge, relocated to Arizona in the 1970s!
You want a 'no-hassle' home
While in most cases, as a homeowner, you'll be responsible for the upkeep of your property, the exterior areas, including the pool(s) will usually be managed by the community association, and costs covered by their fees. This means that your neighborhood is always safe, clean, well maintained, and attractive, so your property will maintain its value and you can focus on enjoying the pleasant environment.
So, in conclusion, if you're over 55, and looking for a desirable property as a base for your active lifestyle, a home in an exclusive 'mature adult' community can be the ideal choice. Whether you opt for an individual home or a condo, choose one of the many high-quality options in Arizona. You'll be guaranteed the facilities (and sunshine) that will ensure you'll spend the coming years living a life that you'll love and that others can only dream of.