Expecting parents nowadays have access to more resources than ever before. All you have to do is find out what's available to you, and you'll see why there's no better time to put a bundle in the oven.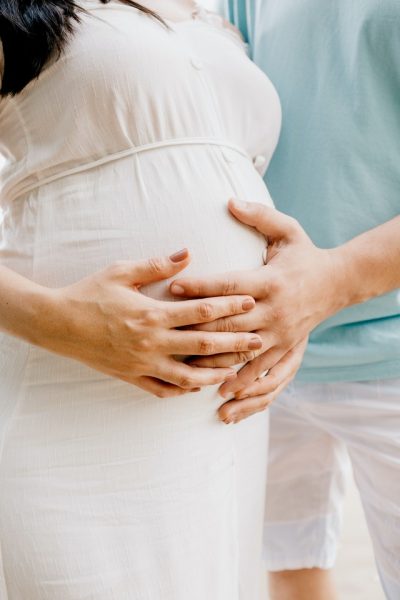 The following are a few of the high-tech resources out there for families expecting new arrivals:
One thing you'd be happy to use is the baby heartbeat monitor. This is a little band with a small device that sits on your stomach. It's comfortable enough that you can wear it for most of the day. The device connects to any smart device with Bluetooth and allows you to listen to your baby's heartbeat. You'll fall in love with this little feature, and you can even record the sound. Monitoring your baby's heart will also be helpful to your doctor. The specialist will use it to make sure everything is okay.
Genetic Testing
An interesting thing you might be interested in is genetic testing. This sounds like something out of a science fiction movie. You'll be able to find out many answers to questions you never thought you'd get answers to until the baby arrives. Common questions like when do babies eyes change color can be answered with advanced genetic testing set to be unveiled later this year. This is just the beginning, too; there's no telling how much parents will be able to learn with technology like this.
Weight Monitoring
Weight monitoring isn't new. You've probably heard of this type of technology. You'll be using this to ensure your weight is where it needs to be. The device can help you stay at your ideal pregnancy weight and warn you if you're losing too might weight. You'll be able to adjust your meals accordingly so that you maintain that healthy weight. Remember that all the data about your weight can be saved and shared. Your ob-gyn needs to know this information, and hopefully, this type of data helps.
Pelvic Floor Exercise Device
Your obstetrician is going to tell you to work on exercising your pelvic floor. This is something you have to do because it can help you during the delivery. Working on this area of your body should help strengthen it, making it easier for your body to recover once you give birth. Recovery can take some time, but thankfully, a little device like this one could help. This device connects to your smartphone to help you track your progress.
Belly Earbuds
Okay, this little device is just fun, but it's something you'll love. There are earbuds that you can place directly on your stomach. You know that babies can hear music, so placing these little earbuds on your stomach is going to do them some good. The volume on these belly earbuds doesn't go up too high. This ensures your baby doesn't hear too much noise. You can listen to what your baby is hearing, which is pretty fun. Try to stick with classical music, nature sounds, or anything else you think might stimulate your baby's brain development. This will help babies as they grow.
There you go. These are some of the best gadgets out there for expecting parents. Choose the ones you want to take advantage of, or use all the resources if you're feeling adventurous.