What does "self-care" even mean? Everyone seems to have a different idea of what it looks like and how to do it. At the end of the day, self-care is anything you do to take care of yourself. Here are just a few simple ways to prioritize your health and well-being moving forward.
Don't Discount the Essentials
Personal care isn't all about face masks and spa days. Yes, those are fun ways to unwind and treat yourself to something special, but the everyday essentials are just as important when it comes to maintaining a healthy mind and body. Prioritize the most basic necessities every single day (not just when it's convenient).
#1 Healthy Eating
Sometimes, self-care includes indulging in your favorite dessert after an extremely hard day. But most of the time, the best thing you can do for your body is to fill it with nutritious foods. This includes:
Leafy greens like kale and broccoli
Nuts, including cashews and almonds
Fruits, especially citrus
Lean white meats like chicken or turkey
Don't deprive yourself of sweets and treats, but focus on hearty, healthy meals first and foremost.
#2 Restful Sleep
Not to be dramatic, but getting enough sleep might be the single most important thing you can do for yourself. Make an effort to create (and stick to) a sleep schedule, including a nighttime routine to unwind from the stress of the day. Avoid sugar, caffeine, and big meals before bed. Still, sleeping well is easier said than done. If you typically spend the better part of the night counting sheep, try taking CBD capsules to put you at ease, both physically and mentally. Say baa baa to your sheep friends and hello to a better night's sleep.
#3 Consistent Exercise
Doctors recommend exercising for at least 30 minutes a day. One of the best options is High Intensity Interval Training, or HIIT.
You can also spend that half-hour doing something physical that you enjoy—so that you're taking care of yourself mentally and physically:
Take a walk with a friend
Go for a quick tennis match
Make time for a scenic bike ride
Do some yoga in the park
Try a group fitness class outdoors
Preparation Is Key
Your alarm clock rings. You greet the morning with a yawn and a big stretch, then immediately open up your Calendar app to see what's in store for you today. You sit bolt upright as you're confronted with a behemoth of a day. We all know the feeling. The trick is to prepare for these kinds of days (and weeks, and months) so they never sneak up on you again. You won't be able to maintain a consistent routine or healthy balanced lifestyle when your entire schedule is thrown out of whack every few weeks (or days, or hours…). Take care of yourself by taking care of everything that needs to be done before it stresses you out.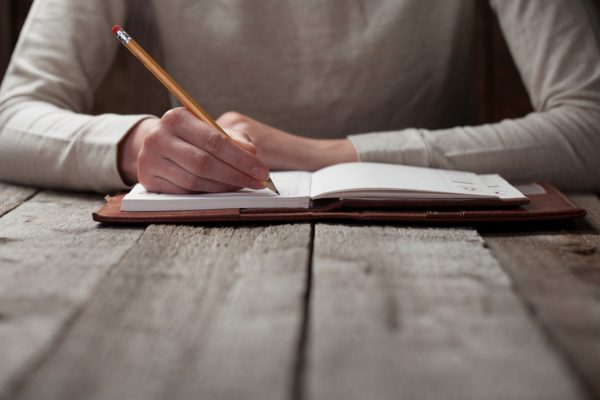 #4 Calendar for the Month
On the first of every month, sit down with a pen and your favorite bullet journal, wall calendar, or smartphone app to fill out the weeks ahead. Put a star next to your busiest days and a heart when you predict an easier workload.
This gives you the foresight to plan ahead, including scheduling doctor's appointments, errands, and some well-deserved vacation days.
#5 Meal Prep
When things get out of control, we often sacrifice healthy, consistent meals first. Take out and microwavable macaroni, it is! Instead, use your free time to prep versatile foods like rice, quinoa, and pasta for the rest of the week. Your future self will thank you big time when you're enjoying gourmet stir fry instead of Panda Express (again).
Listen to Yourself
You're the only person that knows how best to care for yourself. These tips and tricks mean nothing if they don't provide you with the much-needed relief you deserve. Now's the time to go all out with the care so you can focus on being your best self.