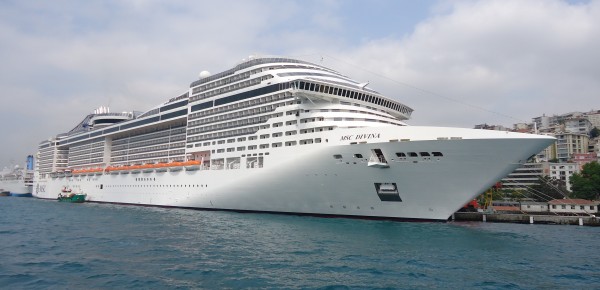 I'm still on board the beautiful MSC Divina on a 7-day press trip, enjoying some of my favorite islands and a ship that is unlike any that I have traveled before. There are PLENTY of reasons to enjoy cruising with MSC….
Here are my top 10: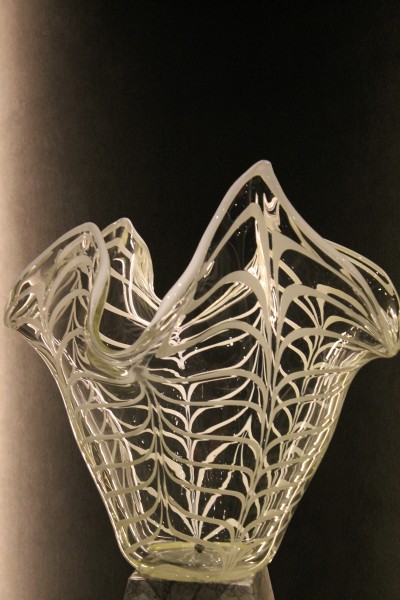 Elegant – From the crystal staircase to the cabin, MSC has surprised me. Tastefully decorated, incorporating just the right amount of "WOW"
Insider Secret: The décor of the entire ship is hand picked by the owners wife. She has magnificent taste.
Entertainment

– According to Porthole magazine, MSC offers the BEST of the BEST in stage shows and productions. I loved the musical productions, as the vocalists are amazing.
Insider Secret: Do NOT miss the award winning Starwalker. This tribute to Michael Jackson won BEST show at sea.
Destinations – If you've NEVER cruised before, let me explain. Over the years I've learned that cruise ports are all the same. They are filled with jewelry stores, chain restaurants, etc. To my delight, my MSC Cruise visited a few ports that were usually only reserved for longer, and more expensive cruises. Grand Turk, San Juan, and St. Maarten are the crème de la crème of island hopping, and the Divina took me to each of them.
Insider Secret: You don't have to book tours, etc. in Grand Turk. Just step from the ship to dock, take a quick right and you're on the beach, with chairs, food (including Jimmy Buffet's Margaritaville).
Service – From our dining room server Calin, to my one on one with the Executive Chef, the entire staff of the Divina seems genuinely happy to be there. Even the servers on deck, like the ever cheerful MerryLynn made me feel like I was getting five-star service. The people who work on this ship are always ready to engage and learn about you.
Insider Secret: The MSC Divina is like "Cheers" at sea. I experienced a few bartenders who remembered my beverage of choice even before I asked.
Bars – The selection from house to top shelf is quite impressive.
Insider Secret: The bartenders on the MSC Divina FREE POUR their drinks. When was the last time you saw that?
Spa – It's one of my favorite retreats on a ship, and not only does the spa offer the usual array of facials, massages and body treatments, but there is also a doctor on board for more specialized services. I had a wonderful Balinese massage and facial, as well as some time at the thermal suites.
Insider Secret: Check the daily newsletter in your cabin for specials. They offer some great packages that are quite affordable. I even noticed a visit to the thermal suites for only $10 on one of the days.
Kids Clubs – They will  have an absolute BLAST at the Mini and Juniors Club up on Deck 15. Have a teen or tween? There are also the Y-Team and Teens Club also on Deck 15.
Insider Secret: The counselors at the clubs do not just sit around and do artwork with the children. I saw them marching and singing through various areas.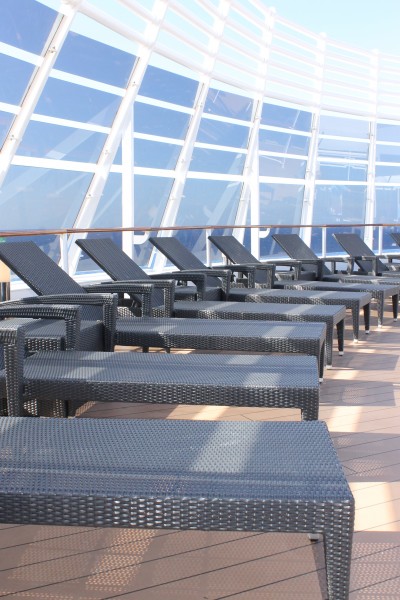 Pools – Whether you're an adult looking for a quiet spot to swim, need to spend time in the whirlpool after a big night of dancing, or want to enjoy the pools with your kids you'll find something splash worthy. There's even a WATER SLIDE on deck 16 to enjoy.
Insider Secret: The Aqua Park on Deck 14 offers both a children's area, as well as a pool and 4 whirlpools all in one spot. Plus it's right next to buffet. CONVENIENT for families.
Experiences –

While all cruise ships have ways of keeping you busy (if that's what you're looking for), the Divina goes a step further. From a pizza making class to a 4D Virtual Reality Cinema, the activities are just as stellar as the ship itself.
Insider Secret: Don't mix the wine blending class. You create your OWN wine along with a specialist, adding varietals until you get a wine that reflects YOUR tastes. They will also bottle it and label it with YOUR name for about $25.
Food – I am NOT a lover of cruise ship food. It's usually a combination of microwaves and steam tables, leaving your taste buds questioning what it was that you actually ate. Chef Atillo Ascione is extremely particular in what he serves his guests (I'll be posting an interview with him soon). From freshly made pasta with sauces from FRESH tomatoes (never canned), to the roast of the coffee beans. The food is like NONE you've ever experiences on the open ocean.
Insider Secret: Don't miss the Gelato!!! It is made fresh on board and you'll feel like you just had dessert in Italy.
I'll be bringing you more about my MSC Divina experience soon. In the meantime…check out the great deals on sailing on this wonderful ship.
DETAILS
Website: MSC USA