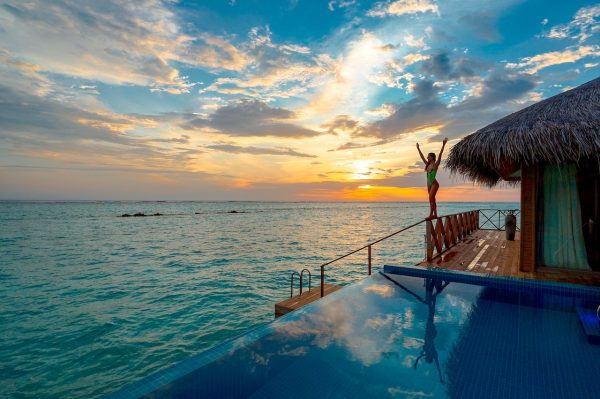 You can never go wrong with a visit to a beach. According to this report from NBC News, ocean views can have a major positive impact on your physical and mental well-being. A great way to de-stress, a beach getaway is the best thing you- will ever need to gain clarity and calm.
Why not make the most of the experience by going on a luxury beach vacation this year? Even though summer has ended, there is still an opportunity for you to splurge on a high-end R&R. For that, here are a few tips to help you get started:
Rent out a seaside villa
Nothing screams luxury than staying in a private beach house. If you don't have a home near the sea, then consider renting out a villa.  You get to enjoy greater privacy since you won't be sharing the space with anyone. Renting a villa is also a perfect idea if you are planning on an intimate getaway with your special partner. Offering breathtaking seaside views and lots of amenities such as a private pool and sports areas, renting a villa allows for a one-of-a-kind seaside vacation.
Reserve a private island
It's one thing to stay in a beach house or a luxury hotel, but having an entire island all to yourself? It's possible since there are places where you can rent a small island for the night. Pegasus Island in Greece, for instance, is available for rent and includes multiple villas and bedrooms. Staying there is unlike any other vacation experience because you don't have to share the experience with other guests or tourists. A private island is also perfect if you are traveling with a group.
Buy a private boat
If you want to upgrade your beach vacation, then you might as well get a private boat. You can use it for any activity, whether it's island hopping or fly fishing. You can even use your boat to learn extreme water-based activities like kitesurfing and wakeboarding. If you plan on buying one, be sure to install a wakeboarding tower from suppliers like Stryker T-Tops. Having a private boat is a great way to enjoy your vacation without limiting yourself to the sand.
Go on a spa day
Get extra pampering during your beach vacation by staying at a luxury resort and spa. Treat yourself to a seaside back massage and take part in relaxing activities like yoga and tai-chi. The ocean breeze and sunshine can help wash the worries away as you disconnect from the outside world and untangle your cluttered mind.
Make it exotic
There are a lot more beach destinations outside the country. You have probably had your fill of the local attractions, so why not book a flight to exotic locations abroad? Opt for a getaway in the Caribbean or make your way to the Maldives for a more luxurious experience.
If you're planning a beach getaway you deserve, it won't hurt to splurge on an extra dose of luxury. Try these ideas for the perfect high-end vacation experience that's sure to wash the stress away.