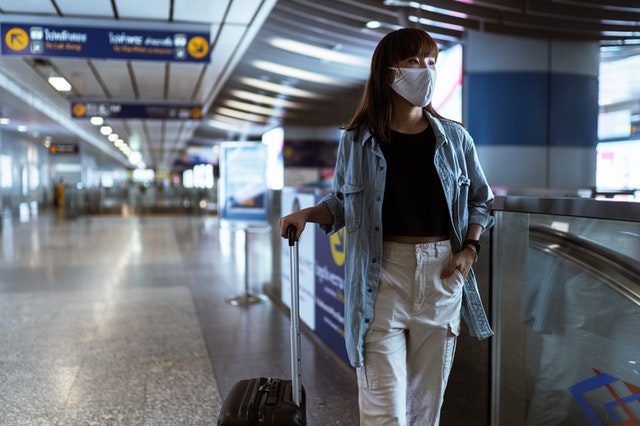 You might think that this article is all about COVID-19. That's certainly part of it, but it's also worth exploring the bigger picture of what traveling around the world is going to look like over the next few years. There may be some unexpected changes here that you are simply not prepared for and some differences that could cause a few headaches.
We can start with the coronavirus pandemic of course because it's hitting travelers and the travel industry as a whole particularly hard. Airlines have been forced to cut down flights considerably and it's left many companies almost completely reliant on government handouts. Tourism in certain sections of the world has also ceased completely. For instance, New Zealand used to have a thriving tourism sector. But since they have closed their borders, there will be virtually no profits made in this industry through this summer season and potentially the rest of the year.
It's likely that even after a vaccine is discovered and readily available COVID-19 will cause massive changes to the world of travel that could still be apparent five years from now. This could be similar to the impact of 9/11. 9/11 caused an intense revelation of security measures that were simply not in place before that catastrophic incident. Healthy and safety measures could be implemented in a similar way and might remain in place. So, let's explore the future of travel in relation to COVID-19 and other interesting developments.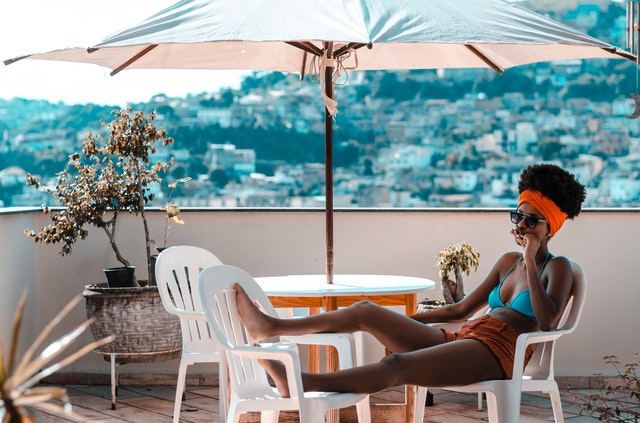 New Lockdowns
Right now, the world is emerging from a global lockdown slowly but surely. Many countries are trying to get back to normal. But in a variety of locations, it seems to be one step forward and two steps back. There are already localized lockdowns in the UK and this could also become the norm for the rest of the world. If you're wondering what it's like to fly the world is in lockdown, then a big part of it is knowing whether a location is safe for travel. If there is an active outbreak then travel could be severely restricted.
You might think that we're just talking about COVID-19 however experts have suggested that this might just be the beginning. We need to be prepared for similar diseases and new pandemics that could occur over the next few years. Right now, lockdowns are the best and really the only way we have to deal with a health crisis like this.
Higher Demand For Private Travel
Are you hoping to stay in a private villa or secluded location next year? You're not the only one because it's expected that demand for holidays and locations like this is going to rise significantly. Much to the chagrin of businesses that attract the crowds, people are going to try and go on vacation while avoiding highly populated areas. City breaks will likely be out as people try and head into the country away from the hustle and bustle. Holiday goers will also likely be willing to pay more for a secluded experience where they don't have to worry about social distancing. Remember, this will likely be the case until a vaccine is available and the government states that it is safe for people to interact freely once more.
This could also mean that the days of budget travel are effectively over. People are less likely to want to use Airbnb and probably won't risk their health for this type of vacation. They'll be far more tempted if they can access a luxurious experience where there is a lower level of risk.
Faster Travel
Of course, it's not all doom and gloom. There are some wonderful developments on the horizon. One possibility to keep in mind is the option of faster travel. Technology is constantly evolving and it's likely that over the next few years we will be able to get from A to B faster than you might expect. Elon Musk has already suggested that the possibility of traveling from London to New York in just 4 hours could be less than five years away. This is once again going to make international travel more accessible to everyone with people traveling further for less amount of time. Potentially, it could mean that a weekend trip to London is a real option rather than a time-consuming nightmare.
Lower Flight Numbers
Earlier this year, you could have picked from countless flights a day when choosing to travel to a particular location. However, big airlines have already started to reduce their numbers of staff. This means that they are preparing to downsize and that is always going to result in fewer planes in the air. As such, choices of where and when to travel are going to be far more restricted. If you guessed that this is going to lead to an increase in prices, you're absolutely right. Economists are suggesting that international travel is about to cost a lot more for the average traveler.
A Futuristic World
In terms of some more out-there ideas, you can expect a few fantastic advances over the next few years. Underwater hotels, for instance, are a possibility and they won't just be reserved for the super-rich. Indeed, there is already an underwater hotel room in Dubai and you can expect this concept to be expanded by businesses looking to make waves. What about flying cars? While this is unlikely for the private individual, private transportation options run by companies could come into fruition. This tech is already being tested in places like Silicon Valley as the future of taxi services. Although it probably won't be with us for at least another decade and you might find that there are tourism trips to the moon before the first flying car.
We hope this helps you understand some of the key things to expect from the future of travel over the next couple of years. From new technology to a completely different mindset from consumers, it's fair to say that by 2025 the world of travel could look considerably different from what it is right now.