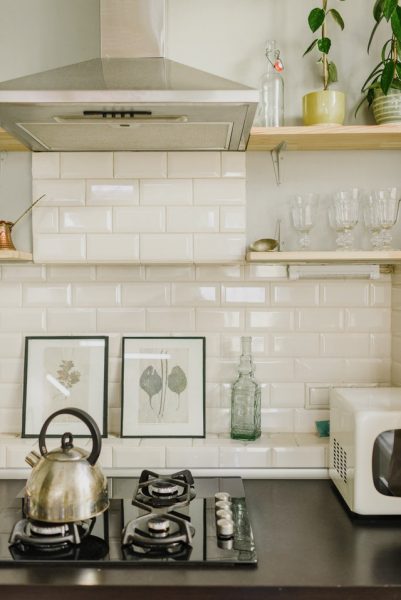 If you are looking for ways to give your property a more modern feel, there are loads of different options to suit a range of budgets. From giving your garden an overhaul to accessorizing your living space – your main issue might be narrowing down your choices!
Here are 5 great ways to modernize your home.
Install a new kitchen
If you fancy having a less traditional-looking kitchen and want to add a wow factor to your home, a kitchen makeover can do just that. There are hundreds of kitchen cabinet styles and designs to select from these days, but if you want something ultra-modern, a handleless kitchen will tick all the boxes.
Add a quartz worktop and upstand, inset sink, and acrylic splashbacks, and the results will be nothing short of jaw-dropping.
Bring the outside in
If feasible, consider adding wall-to-wall glass doors to a room that backs onto your garden. This type of door is proving very popular just now and is a great way to make your home feel bigger and bring the outside in.
Fixed pane sliding doors will look just as good, but if your home can accommodate concertina doors that fold flat to the wall, it will be even more impactful and make your home look and feel exceptionally modern.
Modernize the outside
Don't be fooled into thinking it's only your home interior that can be modernized. There are also various ways to adapt your home exterior to provide a more contemporary look. Cladding comes in many textures and designs and can visually alter the appearance of your home. If you have a garage, then up and over garage doors come in a range of styles and will also help to give your home a whole new look.
If you are looking for a simpler alternative, an array of modern garden planters and sleekly designed outside lighting are a good idea – particularly for those on a tighter budget.
Buy new furniture
If you like your existing décor, why not change your furniture instead? Whether it be lounge pieces or a new bedroom suite, you can update any room with the right choice of furniture. Contemporary velvet sofas and boldly colored accent chairs make a fabulous addition to any lounge, while light-colored furniture with modern handles and clean lines is always a good choice for a bedroom.
If you aren't sure where to start, have a look online for ideas, or you could always create a mood board until you find some modern design inspiration that hits the spot.
Change your windows and doors
Although white windows and glazed paneled doors are still popular, opting for darker colors can give a home an instantly modern feel. Graphite grey, in particular, is becoming more common in terms of window frames, and brightly colored doors are all the rage.
If you don't want to go to the expense or hassle of having them replaced, specialist paint and a steady hand is all you need to create a similar contemporary look across your home.