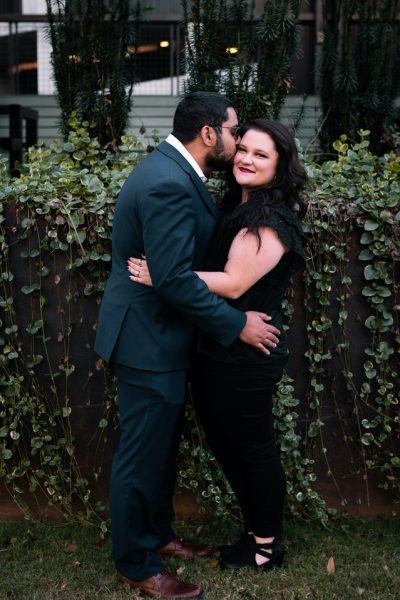 Whether you've been dating regularly of late, have a special someone in your life already, or are preparing to get back on the dating scene, it's vital to look and feel your best on these special occasions. This way, you'll have the best possible time and convey your true, happy, confident self (or fake it till you make it, at least!). 
Here are some plus-size dressing tips to help you get ready for your next big night out. 
Make Sure You're Going to Be Comfortable
As much as we all want to look our best, it's also vital to feel good in our own skin and wear a comfortable enough outfit to relax and be ourselves in. Don't opt for anything so tight that you can barely breathe or move in it, or an outfit that's much sexier than your usual style or something you've been told looks good on you, but that just isn't your usual vibe. 
The length should suit, too, so you're not tripping on a too-long skirt or worrying about sitting down or bending over in case a too-short outfit exposes more than you planned. Also, if you're well endowed in the bosom area, ensure you pick a top or dress and a bra that will give you the support you require. Furthermore, you might like to use shapewear under your clothing to help create a smooth silhouette and sculpt your figure, so you're not thinking about panty lines, tummy rolls, or the like during your date when you want to be enjoying the interactions instead.  
Pick the Right Colors
Feeling confident comes down quite a bit to wear the right colors. You want to choose outfit options in colors that suit your skin tone and hair color, and that helps you to "pop" and look your best rather than wash you out. It pays to get an expert to provide you with some advice on the best hues for you, or at least get feedback from family and friends. Some people find that it helps, too, to take photos of themselves wearing different shades and look at these pictures to get a clearer idea of what does and doesn't work. 
For a fun date night, you might like to think about color blocking to accentuate your best assets, too. Use colors strategically to pull focus to your favorite areas and draw the eye away from those parts of your body you're more self-conscious about. Lighter colors accent areas, typically, while darker ones can hide or cover them. When color blocking, choose two complementary hues, a light and a dark, with one for your top half and one for your bottom, as suits. 
Consider the Activity and Date Number
Next, when picking out your outfit for your next date night, stop and think about the activity you're likely to be engaging in. For instance, what you wear for a hike or a walk along a potentially windy beach will be quite different from what you'll put on for drinks at a bar, a nice dinner, or even a movie night. Always factor in how active you'll be on your date and what the weather is predicted to be. 
Plus, consider the date number, too. If you're going on a first date, it's generally best to be a little more conservative and not show too much skin in case you give off the wrong idea. For the third or fourth date, though, or a later one where you're feeling more comfortable and want to amp up the sex appeal, you're sure to want your look to convey more sex appeal. As you shop for new plus-size clothing or raid your wardrobe for options, keep this in mind and dress accordingly.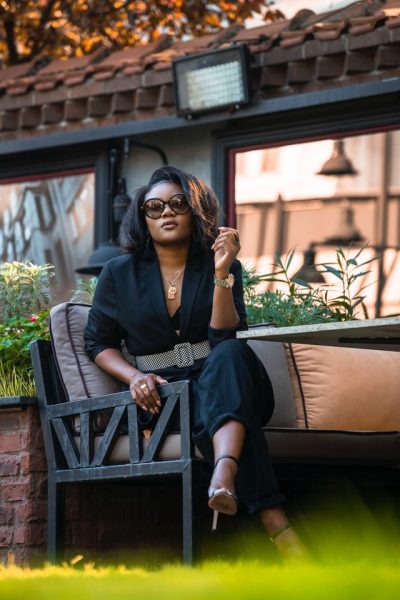 Choose Accessories Carefully
Accessories can make or break an outfit so take your time deciding which ones to pick for your date night. For instance, some striking jewelry such as a bright necklace or some large dangling earrings can take your look from day to night and help you dress to impress, as can some sexy heels or even a fun scarf or interesting handbag. 
Also, you can use a belt to cinch your waist and add more shape to your look, whether you're wearing a dress or a belted coat or some other look. While it's good to choose clothes that skim over your curves, you don't want to hide them. A belt can ensure you balance your look, proportion it correctly, and show just what luscious voluptuousness you have underneath your outfit. 
Other tips to keep in mind when dressing for date night include choosing one area of your body to focus on and flaunt; having fun with bold prints; and having a backup plan if the weather or the date activity change at the last minute. Have fun with your outfit planning and dressing, and you're sure to enjoy your date a whole lot more.