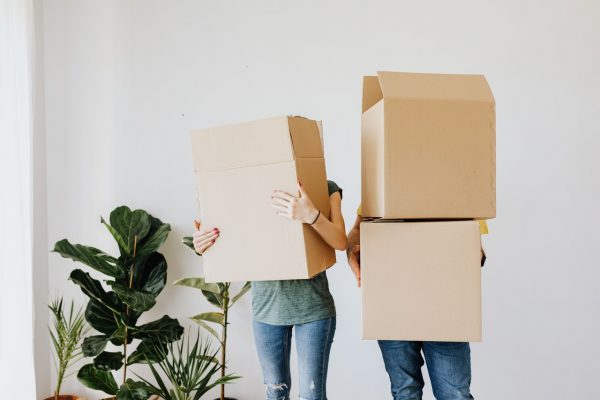 Running a household may seem like a privilege and luxury, and in some ways, having your own home to take care of is certainly something that many people would envy. It's important to appreciate that and retain our gratitude. However, it's also true that homes rarely remain in great condition for long if left unattended to, particularly if there's a family living there or if the home is relatively old.
For this reason, figuring out how to make your chores just a little easier, if you can do such a thing, will help you save time and effort. Of course, there are small efforts that can help you feel as though your day-to-day management is more comfortable. When dealing with laundry, for instance, it can be useful to listen to podcasts or audiobooks through your headphones. 
But instead of simply distracting yourself while doing what you have to do – what efforts can make homeowner tasks easier? Let's consider that and more, below:
Contractor Maintenance
It's a good idea to have some contractor numbers in your phone book so you can immediately have an issue resolved in an emergency context. A few numbers for plumbing companies can be your best bet, because while you can do without electricity for a day or so in trying situations,  a small leak that gets out of hand could relate to a burst pipe, which may cost so much more in damages.
It can also be worthwhile to have a locksmiths' contact information to hand, so that you're more capable of getting into the property should you lose your keys. Technician-specific contact numbers can also help you if necessary, such as if your garage door is stuck and your home maintenance cannot unblock it, but you need to drive to work that day. Sure, some of these jobs may be contrary to your field of expertise, but that doesn't mean that having these numbers to hand is any less of a preparatory measure. It's quite wise to keep up with this, in fact.
Organization Bins & Storage
Organization bins and storage can help you properly keep up with your daily "inventory management" as it were, be that using three different laundry bins for dark colors, mixed colors, and whites (allowing your family members to pre-sort that for you before washing them), as well as storage such as utility room boxes that help you bulk-buy foods for your pets and keep them safe over time, a little organization and labeling can make a massive difference in the long run.
Of course, it can also be worthwhile to make sure the proper shelving units/containers are purchased so that you don't have to pick up after everyone else in your household. A neat shoe rack by the front doorstep, for instance, can encourage your family to more properly store their footwear rather than kicking them off and running upstairs. 
Enlisting Family Members Through A Proper Schedule
We've talked about the need we sometimes have of picking up after everyone else in the family, but this is a flawed prospect and not something we should be expected to do as standard. As our family grows, we may still live at home and work at home, but we can start enlisting our family to help us out more.
For instance, your teenagers should really be cleaning their rooms from top to bottom once a week – at the very least vacuuming, dusting & polishing, and mopping the floors if they have a suitable material such as laminate. It's one thing to tell your family to do this, quite another to add this to a family-focused calendar so they know when and where this expectation is necessary. This might even be able to help you save a little money, for instance, saving half the cost of a professional car wash by having your son or daughter wash it instead, giving them some money to save for a rainy day.
Useful Manuals
It can often be tough to keep up with the various implements you have around the household, from your fire alarm system to your burglar alarm, your doorbell camera, your automated cleaning device, and many other fixtures and appliances that need necessary maintenance.
When purchasing a device, instead of keeping the paper manual to hand, consider downloading the digital copy to your mobile phone's cloud save system, in their own particular folder. This way, you can access it anywhere in the house, and perhaps disable a faulty alarm if necessary. You'll be thankful you did that should an issue occur.
With this advice, you're sure to make those homeowner tasks so much easier to deal with.