Traveling is one of the absolute most incredible things you can do for your wellbeing and health – medical experts have known this for years, and in England in the eighteenth century, physicians recommended 'sea air' as a remedy for many maladies. Although developments in medicine have, luckily, evolved a lot since then, there are still lots of reasons why traveling will make you feel so much better. If you want to enjoy your travels and experience the health benefits that are sure to come with them, read on.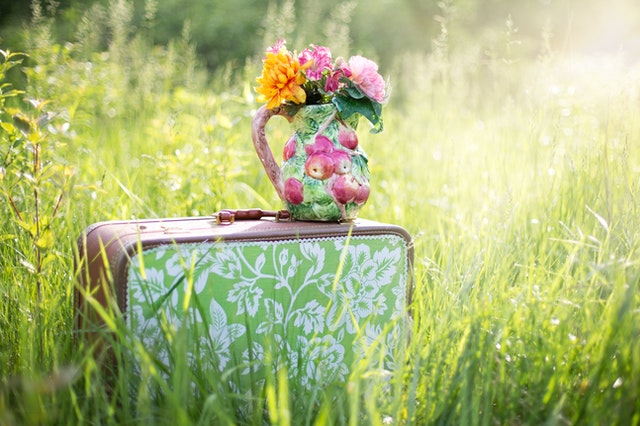 Reduce Your Stress Levels
If you stop and think for a moment, you'll realize that the world is a very stressful place. Perhaps you don't have to stop and think to understand this; maybe it's something you're acutely aware of. No matter whether we have big stresses in our lives or small ones, anything that threatens our peace of mind is a negative, and it's important to know how to deal with these problems. 
Reducing your stress levels, although easier said than done, is the best solution. The less stressed you are, the clearer you will be able to think, which means the more easily you'll be able to deal with the problem. Plus, stress causes physical problems, such as high blood pressure, heart disease, and even obesity. Therefore, being less stressed is obviously important, and if taking some time out to go traveling is what will help, you should do it. 
Get Active
It's a fact that the more active you are, the healthier you will be. Therefore, if you choose an active adventure when you're traveling (as opposed to taking a vacation, where you will normally be quite sedentary, perhaps lounging by a pool or sunbathing on the beach, for example), you'll become healthier as you go. Always bear this in mind when you're picking your options for activities, and ensure you do plenty that will keep you moving around. Of course, it's also important to have quiet days to relax and re-energize, but if you have active days in between, this will do your health a lot of good. 
Not only is physical activity good for your body, but it's also good for your mind. When you are physically active, you will be focusing on the task at hand, which means you can reduce your stress levels. You might also need to deal with puzzles and challenges, such as map reading and overcoming obstacles (sometimes literally), and this is good for your mind as well. 
Think Of Your Mental Health
As we've just said, your mental health is a crucial component of your overall wellbeing, and the more you can do to improve it, the better you will feel in general. Plus, with good mental health, you'll be able to take advantage of many more opportunities while you're traveling – if you were depressed, you wouldn't want to try new things, for example, and if you were anxious, you might be worried about stepping outside of your comfort zone. However, with positive mental health levels, you will want to do all kinds of things, and you never know; you might discover a new favorite pastime or something you excel at. 
Doing things that make you happy and improve your mental health is easy when you're traveling. It doesn't even have to be something active, although this will certainly help, and it is a great tool to use. On top of this, visiting museums, studying beautiful architecture, learning more about the history or culture of where you are visiting, and more will all improve your mental health. 
Make Friends 
Did you know that making friends is good for your health? Studies have shown that having friends around lessens your chances of developing depression, and it keeps your blood pressure low. Plus, when you have people you can share good memories with, those memories will continue to have a positive effect for a lot longer than if you were the only one thinking of them. Friends will also make travel more likely, to begin with; traveling in a group or traveling to meet up with good friends is always appealing. 
When you are traveling, it's important to take the opportunity to make new friends wherever you go. Some might only be acquaintances, with you for a short time, and others might become lifelong companions. You might even decide to move to be with them all the time, becoming a naturalized citizen in the process. No matter what the outcome, whether you spend a lot of time with them or just a little, these friends will make all the difference to your attitude and your health.