Thanks to the pandemic, we are spending a lot more time inside than ever. Huddled around the TV and computer monitor as if they were life-giving fires on the Frozen Tundra, we have come to fear the outside. Out there, be dragons.
Unfortunately, the enemy is worse than that. At least we could see the dragons and have a pretty good idea of where we shouldn't go and where we can run for cover. We can see the whipping tail and streaming flames. That gives us a chance of dodging the incoming attacks.
By contrast, the coronavirus is invisible. We can walk headlong into the worst of it without a hint it is there. If you touch a doorknob, don't you dare touch your face. Is that person really not wearing a mask? Oh no! He's coming my way! Hold your breath. Turn your head. Okay, he's passed. Is it safe to breathe again? You are not crazy for having these thoughts. This is what life in the pandemic has become. It is just safer to stay inside and watch another poorly made, Netflix show.
Sadly, that is no way to live. You have to get out of the house sometime for some things. Here are a few things that are safe enough to do with the right precautions in place: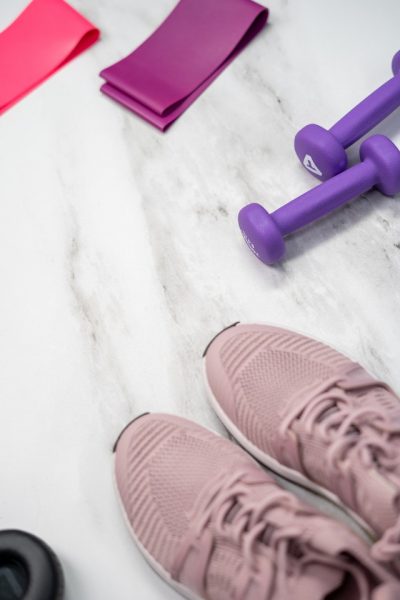 Do a Real Workout
If you get the coronavirus, the best way to increase your chances of survival is to be as healthy as possible. Getting a daily workout is almost as important as wearing a mask. And there are some exercises you can't do well sheltered inside and away from the frosty, Colorado air.
Fortunately, you can still go to one of those gyms in Denver that are doing the right thing by enforcing social distancing, mask-wearing, and good ventilation. The people who tend to have gym memberships are the most health-conscious in the population.
You can also run outside or take an exhilarating hike. You are likely to encounter few people along the way. But wear your mask even when doing outdoor workouts just in case you come in close proximity to people who aren't as careful as you. Always follow your state and local guidelines when planning any outdoor activity. And only frequent local businesses that are doing the same.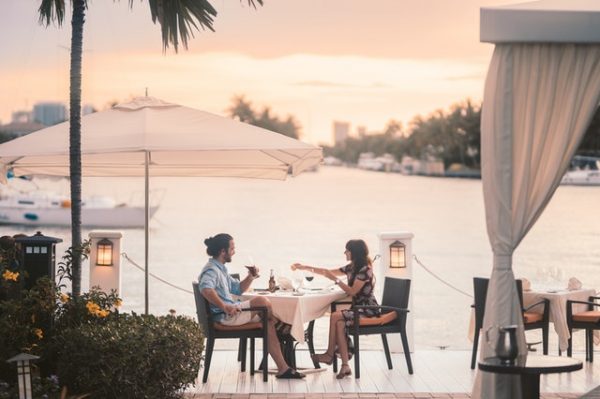 Enjoy a Real Dining Experience
Delivery services can deliver food with a high level of competence. But what they cannot deliver is a real dining experience. Dining out has always been about more than food on the table. Just compare whatever food consumption plan you have for tonight with a Bricoleur Dining experience in Sonoma Valley. Consider the following description:
The wine dinner, priced at $175 per person, included the five wines, and five courses. Tables were dressed with red-orange tablecloths, mini pumpkins, vines, white candles, and fig leaves. Starting with a sparkling rose, the beverage was paired with homemade focaccia bread topped with homegrown yellow cherry tomatoes that were extremely bright and sweet. At the beginning of each course, the server came to explain the wine and to make sure we enjoyed each bite.
That particular establishment has gone out of their way to provide a Covid-safe experience. As the cold begins to take over, outdoor dining experiences will be less of an option. But you can still create an elegant dining experience without going to a restaurant. You can rent a room from a church. Many apartment complexes have party rooms that can be rented for special occasions. Secure a venue and have a catered dining experience with the members of your household. It is more affordable than you think and well worth it.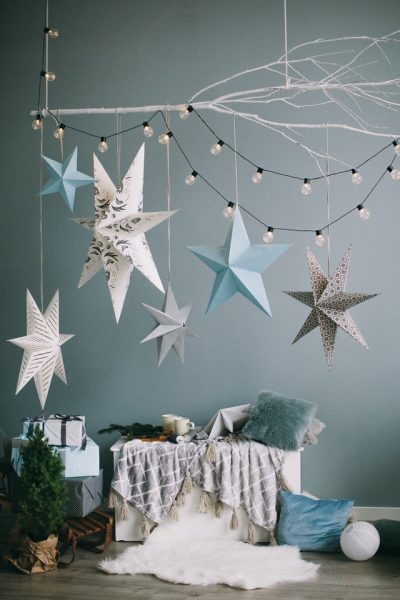 Decorate the House
It is more important than ever to create a festive environment in your neighborhood. Find creative ways to decorate your house this season so that there is that little bit of light cast on the end of a dark year. Whatever you did for decorations last year, do a little more this year. It might not seem like much of a contribution. But more than ever, such contributions to lifting spirits can have a huge impact on the people who need it the most.
We are not back to normal. But normal is just around the corner. Till then, get out of the house to do a real workout, have a safe and elegant dining experience, and decorate your house to be a light to your neighbors.