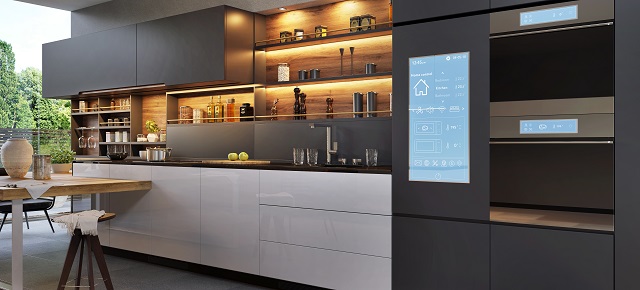 To have a smooth and quick cooking experience every day, we aspire our kitchen to be equipped with the best appliances. To improve our kitchen's performance and provide a quality experience, unique features are being integrated with these appliances.
If you want to know the next big thing in kitchen appliances, continue reading this article.
Steam Ovens
A steam oven has a reservoir that needs to be filled with water before you start cooking. In the steam oven, you cook with steam that's produced from the heat of the oven. The steam carries the heat, which is then distributed by a fan that propels it inside the oven.
This is quite famous amongst those who want to cook healthy food. Here are some other reasons why you should buy a steam oven:
Nutrient-dense food: Steaming a vegetable is the healthiest way to eat it since it'll retain the nutrients present in the vegetable, which is important for a healthy diet. Hence, if you want to have a healthy diet, buying a steam oven is a great investment.
Less Oil: Cooking with steam doesn't require much oil. Hence, it's healthy in a way that there are no added calories added through this process of cooking.

Evenly Reheat:

Microwaves tend to dry out food. With the steam oven, you can restore the moisture in your food while heating. Also, restoring moisture in your food doesn't change the texture. Hence, a steam oven will prevent your food from getting hard and unchewable.
Less Cooking Time: Steam ovens take 5-8 minutes to cook a fish whereas a conventional oven takes a good 20 minutes. With this kitchen appliance, you can easily preheat the meals in no time.
Eco Mode Microwave
Eco mode microwaves are designed to save energy. An eco-mode turns off the microwave screen and other internal consuming parts. Consuming less power helps save the planet since it reduces the carbon emissions produced in thermal power plants to produce electrical power. Hence, with an eco-mode microwave, not only are you saving energy, but you're also contributing towards a green environment.
One example of this appliance is Samsung's new eco-mode microwave. It has a sleek design, with a stainless-steel finish. Since it's a new technology, eco-mode microwaves have unique and important features, such as:
Ventilation System:

This removes the fumes and odors from the food. Some ventilation systems are silent and clean the air within 300 cubic feet per minute.
Stainless Steel: For a spotless look, the stainless steel is designed to be fingerprint-resistant.

Optional Eco Mode:

A button to switch to eco-mode is useful in a busy commercial kitchen. When the oven is constantly on throughout the day, with the eco mode button, you can save energy without having to turn the LED display on. This saves energy especially when you just want to heat the food for 10 seconds and not use the other features, like the LED display.
High-Speed Smart Toaster
High-speed smart toaster offers you seven different shades, three different modes, and five food settings. The high-speed smart toaster also has a touch screen, making it futuristic and easy to use. You can also toast anything from white bread to English muffins, waffles, and more.
With its high speed and customizable options, you can control the amount of "browning" on your toast, allowing you to have a crunchy toast or a lightly "browned" toast. Also, the high-speed smart toaster comes with new technology that heats the toast almost instantly. Because of this, you can have a perfectly customized amount of browning toast and save energy.
Instant Air Fryer
To provide a quality experience to its users, companies that sell air fryer improve their performance each year. Air fryers work by circulating hot air around in the oven, producing the food's crispy texture.
With just a little oil, you can fry almost anything into crispy goodness faster than any other option. Therefore, it consumes less oil compared to the traditional method of cooking. Hence, it's less wasteful and cuts the calories added in your food since, as mentioned, it uses less oil to produce the same 'crunchiness.'
Some of the benefits of air fryers are:
Reduce the Risk of Toxic Material: Acrylamide is a toxic formed due to deep frying. Since it's carcinogenic, which is a cancer-causing substance, it's responsible for many forms of cancer, such as breast cancer, endometrial cancer, or ovarian cancer.
Fewer Chances of Disease: Although cancer is an illness in itself, the reduced amount of oil through this method can also lessen the chances of coronary heart diseases. One of the reasons for coronary heart diseases is saturated fats, which are common in refined oil used for frying.


 

Safer Options: Deep fryers have a huge amount of hot scaling oil, which is dangerous when you have kids. Hence, with an air fryer, you can avoid the dangers of spilling hot scalding oil or oil splitters when frying.
Stand Mixers
Stand mixers by KitchenAid is a staple in every baker's kitchen. It's designed to be quick and powerful, giving you a great baking experience. Moreover, it comes in different sizes to fit your commercial or domestic requirements.
Stand mixers are also designed to contain a huge volume of ingredients, which can be easily mixed.
However, if your stand mixers malfunctions, like every appliance does, you can consult with KitchenAid appliance repair services.
Voice Activated Kitchen Faucet
A voice-activated kitchen faucet is a futuristic appliance that everyone wants. As its name suggests, it has a voice-controlled technology that follows your command. You may ask it to fill the water or pour a measured amount of water, and it'll do so.
You can also control your water usage through this technology, helping you avoid over-usage, which will cut down your water utility bill since you can immediately turn it off with your voice.
Smart Coffee Maker
Coffee makers are now voice-activated and are capable of recognizing Alexa's commands.
This appliance is a great solution when you're busy working on your desk and want your coffee ready even when you're not in the kitchen. All you have to do is command Alexa, then your coffee will be ready in no time.
All in One Oven
An all-in-one oven is seven appliances in one. With just one appliance on your countertop, you can perform the functionality of many–a convection oven, air fryer, slow cooker, toaster, grill, dehydrator, and warmer.
Take note that it's quite expensive, but it's worth the investment given that you can use it for various cooking techniques. With this appliance, you can fulfill the majority of your cooking requirements.
Ultra-Powerful Blender
An ultra-powerful blender is a heavy-duty blender that will blend anything, whether frozen margaritas or protein shakes. It has a powerful technology that can blend food into liquid or powder within seconds.
These blenders are used in industrial kitchens, making cooking efficient. However, it's still recommended for everyday use.
Immersion or Stick Blenders   
Immersion and stick blenders solve many problems for soups, sauces, smoothies, and more.
It's versatile and performs just as good as other blenders. One advantage of this blender is that you'll no longer change the containers and blend in the cooking container. Moreover, it also has a removal hand that makes it dishwasher free.
Smart Fridge
This fridge can be connected to Wi-Fi and recognizes Alexa's voice. The smart fridge has a touchscreen interface that allows you to do much more than just make ice. It has multiple cooling options, and options to prevent mold.
With a smart fridge, you can create a grocery list and export it to your phone. So, if you're outside and forgot your grocery list, you can connect with your fridge and get it.
Electric Grill
Since it's compact, hassle, smoke-free, and easy to clean, an electric grill is a great appliance to have at home. With an electric grill, you can grill your steak, panini, and many more.
Food cooked on an electric grill tastes delicious and can be a healthier option than others as it uses less oil. Moreover, the 'smoke-free' grill is an added advantage. You can grill anything without disturbing your neighbors, alerting the fire alarms, or having a nasty odor in your interior.
Slow Cooker
Crockpots or slow cookers are helpful for busy people. Hence, for busy chefs who want to prepare delicious meals without spending much time should invest in slow cookers.
Slow cookers allow you to simmer your food all day and night, providing delicious home-cooked meals. With a slow cooker, you can make the perfect brisket or roast beef, impressing your guests with your cooking skills.
Pasta Maker
If you like to make your pasta at home, this is a great appliance for you. The pasta maker has the feature to make the dough for you and has various options of pasta shapes.
With a pasta maker, you can make any kind of pasta and impress your friends and family. The pasta maker is perfect if you have a restaurant business as it caters to your pasta orders within a short period.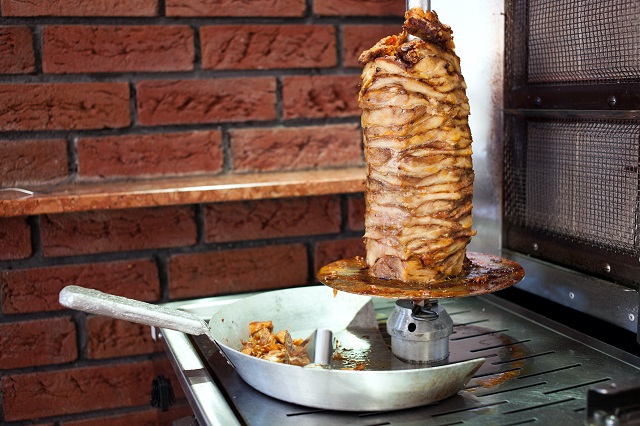 Kebab Machine
Suppose you're a great fan of shawarma or gyros but don't have the equipment to make it home. Now, you can get your mini kebab machine and make gyros at home.
It's designed to slowly cook the meat like the actual commercial machines while restoring the meat's actual juices. Moreover, you have the option to control the temperature. Depending on how you like your meat–rare or well-done–you can control the temperature settings for the desired effect.
Dumpling Machines
If you're someone who likes dumplings but cannot spend hours making the little pockets of joy, you might consider purchasing dumpling machines. It'll roll the dough and your meat mixture to make a perfect dumpling in no time.
This machine is perfect when you have a party of people as it can make a sizeable amount in no time.
Bottomline 
Technology is improving every day, and kitchen appliances are designed to perform heavy-duty tasks. Most of the appliances now connect with Wi-Fi, allowing us to perform tasks wherever you are.