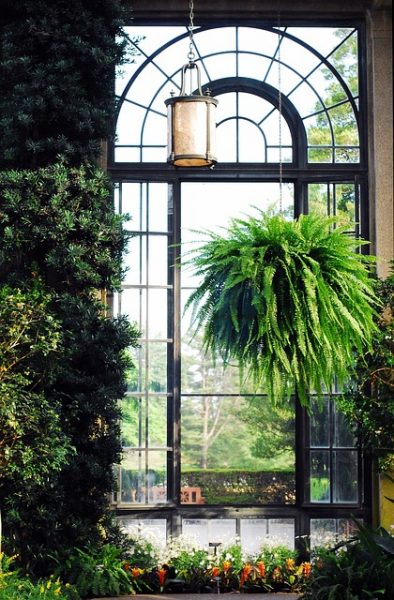 Conservatories are designed to allow you to make the most of natural light, which means that when you are purchasing lights for this room your requirements are very different when compared with other rooms in your house. More often than not, there is no reflective surface to cast the light back into the room, which is another reason why careful consideration is a must.
You should think about the height of your conservatory as well, as you don't want a ceiling light that is going to hang too low. Table lamps and/or floor lamps are ideal for this space, adding a beautiful finishing touch. You could also go for something glamorous, such as one of the Murano Glass Chandeliers, and this could become the centerpiece within the room.
Energy-efficiency is a must
Make sure you choose lights that are designed so you do not waste any unnecessary energy. The best brands have plenty of low energy and LED options available for those that are really looking to lower their energy consumption and their utility bills as a result.
What about classic lighting solutions?
Classic and traditional lighting solutions can add character and beauty to any room. From industrial designs to intricate detailing, there are many different styles that have been popular over the years, and therefore, many ways you can add a traditional touch to your home. The great thing about conventional lighting is the fact that it will never appear out-dated or unfashionable, as they have reached that elusive timeless status.
Finding the perfect floor lamp for your conservatory
Floor lamps offer a secondary form of lighting, providing illumination for a specific area in a room, which is why they are often used as reading lights. Functionality isn't the only concern when buying this type of product, as floor lamps are big in size it's even more important to consider style. You really can add character and beauty with a traditional floor lamp, so much so that it can become the focal point of any room.
A table lamp may be sufficient for your conservatory
Table lamps are great for nightstands, desks, and other areas in the house that require added illumination. Their flexibility makes them a must for all homeowners, whilst they can also add style and character. This is especially the case if you purchase a traditional light, as the lights have a story to tell through their beauty and can enhance the atmosphere in any room.
You will be surprised by how much of a difference a traditional lamp could make to your home – adding personality and enhancing the appearance of the room in which it is placed. You'll also benefit from high-quality lighting, with the option of LED if you want to save energy and money too. In a room that already has a lot of natural lighting, you may find that a table lamp is all you need.
So there you have it: some considerations and options that are available to you when it comes to lighting your conservatory.