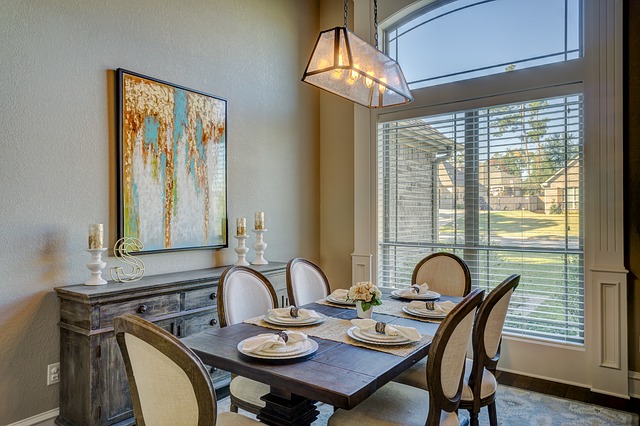 Got an empty blank wall that needs spicing up? Here are a few different ways to make use of an empty wall.
Create a memory wall
The wall could be a place to display happy memories. You could hang up photographs in frames, create a photo collage or hang up souvenirs from places you've visited. Such memories can help to make a room feel cheerier and cozier.
Show off achievements and hobbies
You could also consider using the wall to show off achievements and hobbies. It could be the perfect wall for hanging certificates on, or you could hang up prized objects on it related to hobbies such as musical instruments, skateboards, or fishing rods. These could be great conversation starters if you regularly have guests over.
Display some art
A piece of artwork can make a room feel more sophisticated and could be used opposite a TV as an extra focal point. This could be a piece of art with a personal meaning or a painting or drawing that you simply think looks cool. Certain artwork may also help to brighten up a room or provide depth.
Hang a mirror
Mirrors can help to add depth to a small room and can also brighten up a room by reflecting natural light. They can work particularly well in hallways and bathrooms. You could even consider a mirrored wall. Framed mirrors will add a sense of traditional elegance, while frameless mirrors can feel more modern.
Add a wall mural
Another cool feature could be a wall mural. This could be a simple pattern, text, or an image. A wall mural could be perfect for livening up a wall in a living room, a kitchen, your bedroom, or a kid's bedroom.
Paint it a vibrant color
Simply painting the wall a vibrant color could help to liven it up. Consider deep colors that contrast the rest of the room such as red, blue, or green.
Consider taxidermy
You could even hang up some taxidermy. If you don't like the idea of real taxidermy, there's always the option of faux taxidermy. This is certain to be a striking feature in any room and could work particularly well in a rustic kitchen or dining room..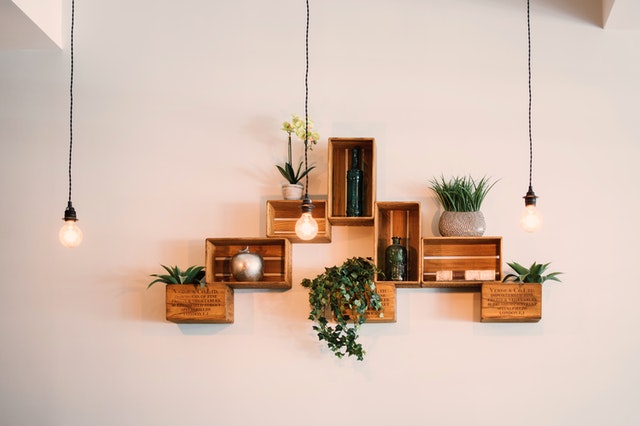 Add some shelvin

g

A practical way of using the wall could be to hang up some shelving. This could be a single shelf or a shelving unit. There are lots of unusual shelving shapes and concepts that you can look into.
Add a clock
Clocks can be a stylish decorative feature as well as serving a functional purpose. On a large empty wall, consider a large clock – this could be a dramatic feature.
Install a light feature
You could also experiment with lighting. From fairy lights to neon signs, there are all kinds of ways to decorate a wall with lighting. This could be useful for brightening up a dark room or even providing a form of mood lighting for the evening.