I admit, when I have downtime I usually search Google for places for rent in countries like
France – because I lived there before & at least UNDERSTAND the language
Panama – because I've heard so much about their expat program
Spain – because I have friends who are moving there & it sparked my imagination
Costa Rica – the cost of living and the beaches sound perfect
With the health crisis, the economic issues and not knowing what the outcome of the next election will be, plus the fact that our only secure income (at least for now) is Social Security and a rent check each month I'm a little scared. Yes, I earn money here on Champagne Living, but what if it ends? What if I no longer want to do this and REALLY retire? Can we maintain our standard of living on our fixed income?
I turned to one of my favorite sources for the 411 – International Living. I've relied on them for Expat information for many years and found that just like me, a growing number of Americans are seeking information about how to move out of the US, and they are looking for countries where they would get the best value for living well on $30,000 a year. Here's what they had to say…
"Most Americans don't realize just how expensive the United States is in many regards. So they're pleasantly surprised to discover that, in the best-value locales around the world, a budget that would have them pinching pennies at home can, instead, bankroll a thoroughly comfortable life," says Jennifer Stevens, Executive Editor, International Living.
"On $30,000 a year or less, all in, you could live a few minutes' walk from the beach in Portugal… or in a UNESCO World Heritage town in Mexico, for instance. You could enjoy a slow pace of life, great food, lots of cultural activities, solid healthcare, and weather that suits you year-round.
"Instead of fretting about a diminishing quality of life in retirement, in the right places overseas, you can watch your lifestyle expand—even on a Social Security check alone," Stevens says.
The editors at Internationalliving.com have identified five of the best spots on the planet to retire on less than $30,000 a year.
According to International Living's 2020 Global Retirement Index, the world's top 5 retirement destinations this year are: Portugal, Panama, Costa Rica, Mexico and Colombia.
"Though many places are—at the moment—restricting travel inbound from the US, that won't be the case forever," says Stevens. "So now's a smart time to investigate your best options abroad and put an escape plan in place. Fortunately, lots of good options exist."
Portugal
Long overlooked by North American travelers, Portugal takes the top spot in InternationalLiving.com's 2020 Annual Global Retirement Index.
"Safety, quality affordable healthcare, a relaxing lifestyle, a rich history and culture, savory cuisine, geographic diversity—you'll discover all these elements in Portugal—on about a third of your current budget," says Tricia Pimental, IL contributor. "I know. It's where I've spent the past seven years and I love it."
Every day feels like a vacation day in Cascais—there are so many inexpensive, free, and fascinating things to do and see.
If you've had your fill of shoveling the snow from your driveway in winter or dealing with sweltering, humid summers, Cascais might be the answer for you. The town is blessed with a year-round moderate climate, with temperatures ranging from 55 F to 77 F. Golfing is nearby, and favorable sun and wind conditions make sailing, kite surfing, and windsurfing—in addition to traditional surfing—popular activities in this region whose economy hinges on tourism.
"To the north of Cascais is the wild and rugged surfing beach of Guinch," says Pimental. "Further still is Sintra, famous for its pastel-painted castle of Pena, Moorish Castle, and Sintra-Cascais Natural Park. That's where you can explore the majestic cliffs of Cabo da Roca, the westernmost point on the European continent. And Lisbon Portela International Airport is just 45 minutes away.
"These factors—pleasant climate, lovely natural surroundings, accessible culture, and more—combine to make Cascais an ideal choice."
A couple can live well in Cascais for $2,485 a month, or $29,820 a year.
Panama
"Panama has so much to offer," says Jessica Ramesch, IL Panama editor. "It's one of few countries in the region that welcomes new residents with attractive and inexpensive residence programs. It boasts well-paved highways and potable tap water as well as top-notch Internet and cell-phone connections. It's easy to network, explore, and upgrade your lifestyle here, thanks in part to the relatively low cost of living. The doctors are good and they give personalized care, and on top of that many of them speak English.
"There's not one good reason that, year after year, Panama ranks among the top five best retirement destinations in the world…there are over a dozen. Simply put, Panama's amenities and conveniences check a lot of boxes."
Panama offers many other good-value locales like, Boquete. The town of Boquete has long been considered one of the top places in the world to retire…and rightly so. Thousands of contented expats already enjoy a laidback, low-cost life in the area—surrounded by abundant wildlife, brightly colored orchids, and fertile farmland.
Rather than having four distinct seasons, in Boquete the year is divided into just two seasons. Summertime starts in December and runs through April. This is the dry season, with less rainfall and more wind. Wintertime starts in May and extends through November, with more frequent rain and cloud cover. Though heavy downpours do occur at times, fortunately, Panama does not have a monsoon season as in some Asian countries. Even during the rainy season there's plenty of sunshine.
A comfortable life in Boquete is very affordable. Life here is naturally inexpensive. Including rent for a two-bedroom house, monthly expenses can total as little as $1,533 a month, or $18,636 a year.

Costa Rica
"It is no surprise that Costa Rica indexes in the top five for International Living's Global Retirement Index," says Kathleen Evans, IL Costa Rica correspondent. "Not only does this small, eco-friendly country have a stable democracy in a sea of political unrest, but it remains one of the happiest places on earth for expats seeking a healthier life overseas.
"Couple that with excellent healthcare, a straightforward residency process, stunning beauty, favorable weather, unlimited housing options, plus close proximity to North America and you have the formula for many to fall in love with this emerging Central American republic."
In Costa Rica's cooler-weather Central Valley, in a town like Atenas, for instance, expats say the warm and friendly locals and a very welcoming expat community remind them of small-town America. No doubt the innate Costa Rican emphasis on family plays a big role in that. As well as the tradition of hospitality toward new neighbors. Atenas is also in close proximity to the Juan Santamaria International Airport and an hour bus ride from the capital, San Jose.
A couple a can live well in Atenas from $1,518 a month, or just $18,216 a year.
Mexico
"There are 1 million+ Americans living in Mexico full or part time… and it's not hard to see why," says Jason Holland, IL Roving Latin American editor. "They enjoy a vibrant culture, friendly people, lower cost of living, high quality/low cost healthcare, large and welcoming expat communities, great weather year-round… and destinations ranging from funky beach towns to resort hotspots to world-class cities to colonial gems. Oh – and you can't forget…the food is to die for."
Holland and his family live in San Miguel de Allende—a four-hour drive northwest of the capital, Mexico City. Located in the Colonial Highlands region, it offers a lot of benefits: temperate climate, low cost of living, an active expat community, welcoming locals, charming local cultural traditions, and a focus on the arts. Its colonial centro is a UNESCO World Heritage site.
American Capital of Culture 2019, San Miguel de Allende has been attracting American retirees since the late 1930s—expats make up about 10% of the 125,000 residents in the wider metro area. Typically, the population swells during the North American winter, when Canadian, American, and European "snowbirds" flock to town for the great climate. Here a couple can live well on a budget of $1,660 a month, or $19,920 a year.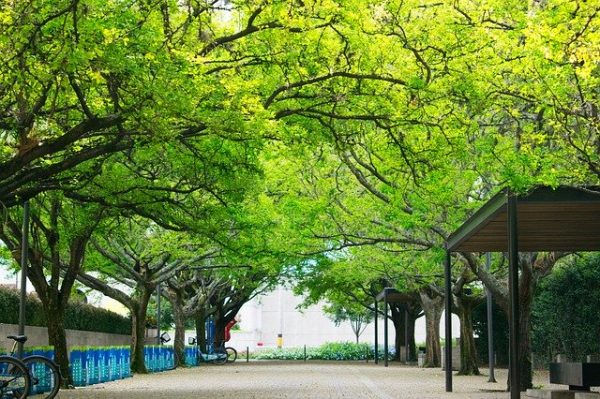 Colombia
"Colombia has been a front-runner in the IL annual retirement index since 2017," says Nancy Kiernan, IL Colombia correspondent. "It´s easy for me to understand why. I´ve lived in Medellín full time since 2012 and have seen the country steadily grow in the minds of expats who want to visit and retire. Colombia was once an overlooked retirement haven, but now is no longer a well-kept secret—word is getting out.
"While there are many reasons for this, a few jump to the top of my list. First is easy access to affordable, high-quality healthcare. According to the World Health Organization, Colombia ranks #22 for its healthcare system. That is better than Canada at #30 and the U.S. at #37. Secondly, I enjoy a much lower cost of living than I had when I lived back in Maine. As a matter of fact, I live for 60% less than back in the States. And third on my list is a tie between the amazing year-round weather and the stunning scenery. Colombia is the second most bio-diverse country in the world, so you can find whatever climate suits you. I prefer the perfect spring-like weather in the Andes mountains. But, if you are a beach person, then you can enjoy the sun, ocean and tropical temperatures of Cartagena or Santa Marta on the Caribbean coast."
Medellín is a cosmopolitan city with a neighborhood feel. Set in the middle of the Andes Mountains, Colombia's second-largest enclave is known as the City of Flowers. Medellín has been transformed during the last two decades and is now recognized as a city to watch. In 2013, Medellín beat out New York City and Tel Aviv to be named "The Most Innovative City in the World" by the Wall Street Journal and Citibank. The prestigious "Lee Kuan Yew World City Prize" was bestowed upon Medellín in 2016 as recognition for its transformation into a sustainable, viable city.
Medellin's cost of living is remarkably affordable. Including rent, internet, a healthcare plan, and a maid, a couple can live a great life in Medellin for $1,394 to $1,994 a month, or $16,728-$23,928 a year.
For More:
International Living's complete 2020 Annual Global Retirement Index, including more information on the winner and the other nine countries that made it in to the top 10—as well as the individual rankings in all 10 categories for all 24 countries included—can be found at: The World's Best Places to Retire in 2020.
About International Living
Since 1979, InternationalLiving.com has been the leading authority for anyone looking for global retirement or relocation opportunities. Through its monthly magazine and related e-letters, extensive website, podcasts, online bookstore, and events held around the world, InternationalLiving.com provides information and services to help its readers live better, travel farther, have more fun, save more money, and find better business opportunities when they expand their world beyond their own shores. InternationalLiving.com has more than 200 contributors traveling the globe, investigating the best opportunities for travel, retirement, real estate, and investment.