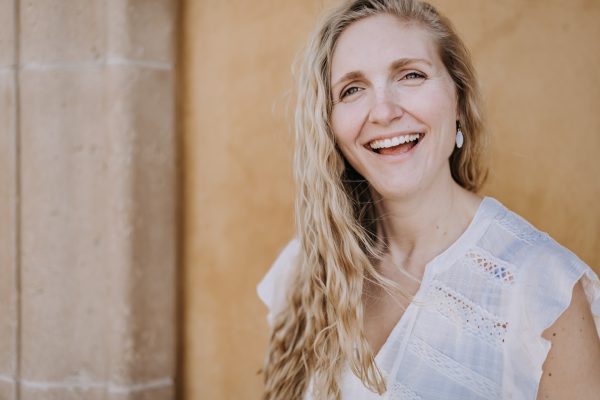 Growing old is a natural part of life, and while it can be scary to think about, it doesn't have to be a negative experience. In fact, growing old gracefully is something that many people strive for. And it isn't hard to achieve. We often see aging as something to be feared — that life is only going downhill. But that really doesn't have to be the case. Instead, you may find that life gets to be something exciting and rewarding as you get older. But, at the same time, you may want to ensure that you're able to approach the idea of aging from the right perspective. If that sounds like you and you'd like to be able to embrace the idea of aging gracefully, you've come to the right place. In this blog post, we're going to run through the ten tips you need to follow to do exactly that.
1) Exercise Regularly
Exercise is one of the best ways to age gracefully because it strengthens the body and keeps it functioning properly. It also helps maintain muscle strength, flexibility, balance, and even mental health. Regular exercise can help reduce the risk of falls or other accidents that can occur due to aging. So as you age, it's more important than ever to exercise more and to keep your body moving.
2) Eat Healthy
Eating healthy foods like lean proteins, fruits, vegetables, and whole grains will not only keep your body healthy but can also improve your mood and mental clarity. It's important to make sure you're getting all of the necessary vitamins and minerals in order to keep your body functioning properly as you get older. If you eat junk, you'll feel like junk. But eating healthy, nutritious food will allow you to nourish your body and support it as you age.
3) Stay Social
Staying connected with friends and family is important because social connections can help prevent loneliness which can lead to depression. Make time for activities with loved ones both in person and virtually if necessary so that you don't feel isolated as you age. The last thing you want is to feel lonely when you're older. It's important to embrace your relationships now more than ever.
4) Practice Mindfulness
Mindfulness practices like meditation or yoga have been shown to reduce stress levels, which can help improve overall health as you age. Practicing mindfulness will also help keep your mental clarity sharp so that you stay alert even when things get tough. If you can work this habit into your life right away, you should find that it helps your mind to stage strong throughout your life.
5) Get Enough Sleep
Getting enough sleep every night is essential for staying healthy as we age because it allows our bodies time to rest and recover from the day's activities. Try setting up a regular sleep routine so that your body knows when it's time for rest each night. You will start to notice a key difference in your health in general when you start to improve your quality of sleep.
6) Drink Plenty of Water
Staying hydrated helps keep our bodies functioning properly. By flushing out toxins from our systems, we're able to reduce fatigue and improve our overall health. It's important for you to aim for 8 glasses of water per day or more if needed depending on how active you are throughout the day. This will support your mind and body and allow you to stay healthier for longer in life.
7) Take Pride in Your Appearance
As you age, it's important to take pride in your appearance. One thing to remember is that your style should remain a reflection of you and your personality — not age-driven stereotypes or expectations. Taking pride in yourself can be something small as making sure you dress for the occasion. For example, if you're out at dinner, find something comfortable, stylish, and classic that fits the venue. Beyond clothing though, there are other ways to take pride in your appearance. Develop a skin-care routine, get regular haircuts and try out herringbone highlights, and schedule regular beauty treatments throughout the year. Taking pride in your personal visual presentation demonstrates self-love and care for who you are at any point in life.
8) Protect Your Skin
Protecting your skin from too much sun exposure will help prevent wrinkles, premature aging, and skin cancer. It's something that we all need to be doing every day — starting as early as we can in life. You should also make sure that any products you use on your skin (such as moisturizers or makeup) are free of harsh chemicals that could damage your skin over time. Your skin is often the thing that shows aging first, so it's important to take good care of it.
9) Participate in Mental Activities
Keeping your mind sharp is just as important as keeping your body healthy so try participating in activities like puzzles, reading books, or playing games regularly in order to boost cognitive function over time. If you know that you want to keep your cognitive function as strong as possible, this is an important one to implement early.
10) Seek Medical Advice
Last but not least, be sure to seek medical advice from physicians regularly in order to ensure that any potential health issues are addressed quickly. This will ensure that any medical issues do not become worse over time. Having regular check-ups is a great way to ensure that you're as healthy as you can be and keep you in good shape as you age.
Embracing Aging with Grace and Kindness
Growing old doesn't have to be a negative experience—it's an opportunity for growth and discovery. By following these key steps, you will help o ensure that you grow old gracefully (and with dignity). Not only will this give you peace of mind now, but also allow you to set up good habits for years down the road. So take them seriously! Just remember: growing old isn't something we should fear, it's something we should embrace. With these tips in hand, anyone can grow old gracefully while enjoying every moment along the way. After all, life is for living.