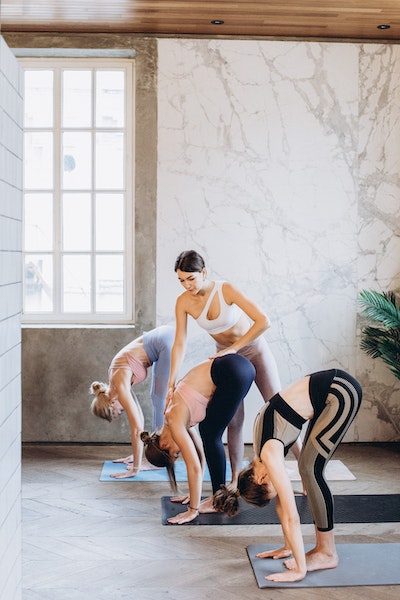 Packing for sports and fitness classes can be confusing, especially if you're the type of person who wants to try out a variety of different activities while keeping in shape. You might be tempted to bring everything from fancy bottled juices to extra towels to old exercise equipment, but there's no need to weigh your bag down with more things than you can carry.
When packing for your next fitness class, keep it simple and prioritize the essential items you know you'll need no matter what kind of workout you're doing. If you're unsure about where to start, reading through this handy checklist may give you some ideas.
Workout Clothes
Being properly dressed for a fitness class will enhance your performance and set you up for a more comfortable workout. To start with, you'll want to choose tops and bottoms that are appropriate for your workout. Loose, breathable clothing is always good, but take care to choose clothes that won't get in the way of the activity you want to do.
If you'll be cycling or running, for instance, you'll want to avoid wide-legged pants that can trip you up or get tangled in the pedals. For yoga and Pilates classes, you'll want well-fitted, stretchy leggings for women with moisture-wicking properties to effectively pull the sweat away from your skin.
Depending on the nature of your class or workout session, other essential items of clothing might include:
A clean sports bra and underwear
Sport socks
A hair tie, headband, hair clip, cap, or other headgear
Swimming gear (swimsuit, swim cap, earplugs, goggles)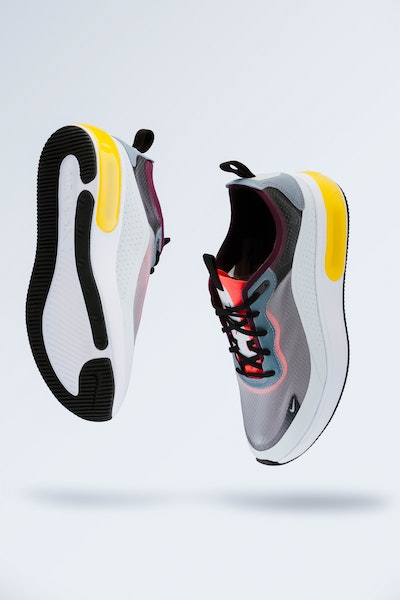 Sneakers
While taking sneakers along to a workout might seem like a no-brainer, bear in mind that you may need specific types of shoes for different workouts. Though you can surely purchase some good all-purpose athletic shoes for the gym, a more specialized pair can help you perform better and even enjoy your workout more. Whether you're into running, cycling, rock climbing, cross-training, or something else, you'll definitely be able to find affordable shoes designed specifically for your chosen activities.
Rotating several pairs of shoes not only makes each pair last longer but also allows them to dry out completely between workouts. This, in turn, will help you avoid bad foot odors. Try to give each pair of sneakers its own place in your shoe cabinet so you get used to reaching for the same pair before a certain class.
Towel
Though many gyms and fitness centers provide towels for their members to use after classes, you may feel more comfortable bringing one of your own from home. Cotton or microfiber towels are especially good choices to take with you when working out or playing sports. They're compact, absorbent, and will dry in a short amount of time.
Keeping a towel with you on the gym floor is good manners in addition to being the hygienic thing to do. Even if you don't sweat a lot, you should still dry off any machines or exercise equipment you use during a fitness class as a courtesy to the next person who'll be using them.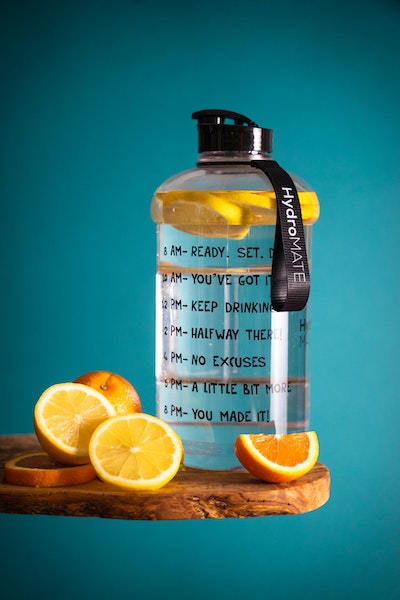 Water Bottle
Save yourself the inconvenience of buying bottled water at the gym or falling in line for the water fountain after a hard workout. Bringing your own reusable water isn't just an efficient and easy way to stay hydrated during and after classes—it's the more environmentally-friendly thing to do, too. Some bottles can even keep your water cold for up to 24 hours, which will be especially refreshing after you've worked up a good sweat.
Personal Care Kit
Whatever your sport or chosen form of exercise, observing personal hygiene is a must. Beyond helping you look and feel fresh after your workout, good hygiene will also protect you from athlete's foot, ringworm, and other common infections.
It's most efficient to store all your personal care items in a dedicated travel bag or pouch and to keep this pouch in your gym bag at all times. The following are some must-have personal care items you'll probably want to include in your hygiene kit:
Hand sanitizer or antibacterial spray
Deodorant
Body wash or bath soap
Shampoo and conditioner
Face and body moisturizer
Menstrual products (if necessary)
Snacks
It's also a good idea to keep a healthy snack or two in your gym bag in case you need a quick energy boost before or after your lesson. High-carb energy bars are a good pre-workout snack on days that you don't have the time to eat a full meal beforehand. You may also want to keep raw nuts, protein bars, or some other high-protein food on hand to nourish your muscles after class.
Gym Membership Card
Most established gyms and fitness centers no longer require you to present your membership card to enter and instead use mobile apps or fingerprint scanners. But if your gym still uses cards, make sure that yours is stored securely in your exercise bag at all times. If you use different bags for different workouts or classes, you might find it more convenient to keep your membership card in your wallet instead.
Once you identify your workout essentials, packing your gym bag will become second nature to you. You'll be able to go confidently to any class without worrying that you've forgotten something, and you'll be able to focus on having fun and clocking off on your fitness goals.