I was a guest of Zinburger for lunch.  All opinions are strictly my own.
It's a rare opportunity when Ben from The Gin Joint and my Champagne Living ways get together in agreement. He's a single guy with a bit of an edge, and at this stage of my life, I like things to be a bit more elegant. Food is one of those things that brings us together. Ben and I recently stopped in for lunch at the newest restaurant to enter the amazing Sawgrass Mills space, Zinburger Wine & Burger Bar.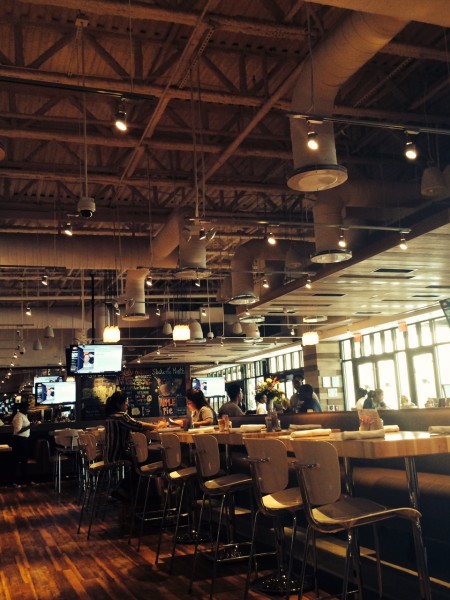 Shopping Mall dining is usually…
                               how do I say this…PREDICTABLE.
So, when we walked into Zinburger and saw all of the hightops, perfect for girlfriend dining (yes, girlfriends shop together, which means they take a wine break together), with just enough tables to satisfy the family or couples who'd rather be a bit off to the side we both agreed….SMART SEATING!!!
Let's get down to the meat of the matter!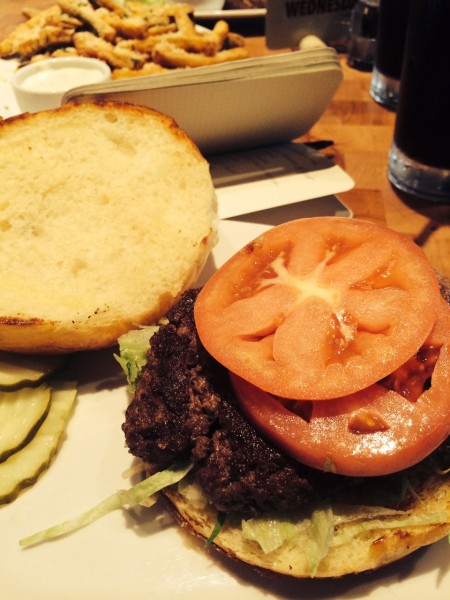 BURGERS!
From the simple to the sublime, Zinburger has created an art form out of the freshest of ingredients.
Freshest means FRESHEST
Do you remember when burgers had that wonderful just from the butcher flavor? The  beef arrived from the farm quickly and was ground the day that you arrived. It never sat wrapped in cellophane for days. Zinburger's beef arrives the absolute freshest that it can and they grind their meat multiple times a day, just like the "old time" butchers used to, and from the FIRST BITE you can taste the difference.
HOMEMADE –  yes REALLY!
With an extensive menu that ranges from salads to their famous burgers and shakes, just about everything is made from scratch. I got the "inside" info that only TWO ITEMS on the entire menu (the sweet potato fries and the ice cream) are pre-made.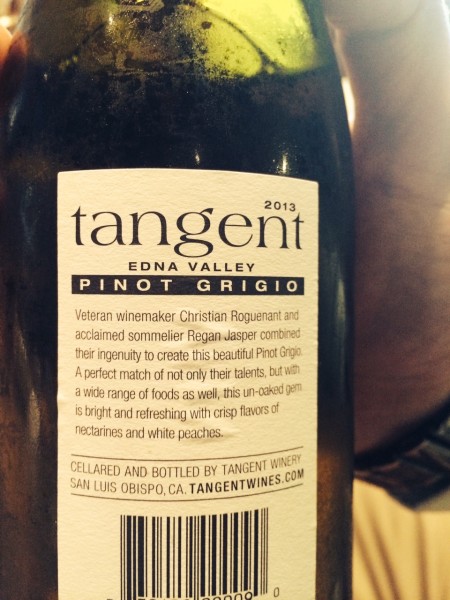 OMG  – ½ priced bottles of wine
EVERY WEDNESDAY! Seriously people, put off your shopping til mid-week and REALLY kick back and relax. Not only are the bottles half price, but they always offer 18 wines by glass, and 17 localized beer selections with 8 of these on tap, plus a kick-ass cocktail menu. Did I mention they even have their OWN vintage bottled and ready to serve?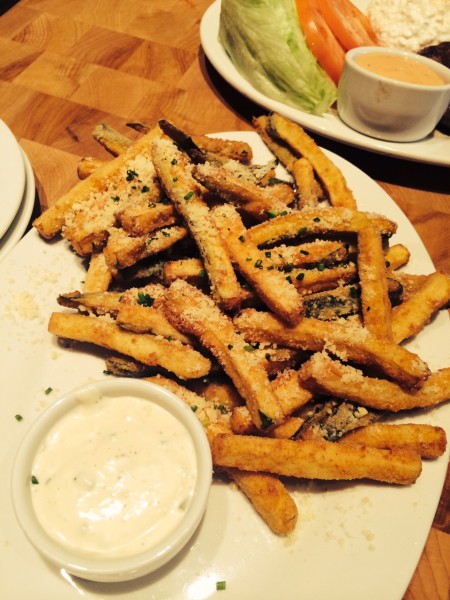 What to order?
Everything and anything. I opted for a simpler lunch of the Plain & Simple burger, but I stepped it up a bit by ordering some of their to die for Zuchini fries with parmesan & ranch for dipping. Ben went in the opposite direction and opted for the goodness of Kobe Beef. DON'T MISS THEIR FAMOUS SHAKES EITHER. The shakes are based on a dessert menu from a fine dining restaurant that the owners had before opening Zinburger. You'll recognize some great desserts like Crème Brûlée, Strawberry Cheesecake and Bananas Foster – all shaken and served with a straw! Just because you're having dessert in your glass doesn't mean you shouldn't have one on your plate.
I give to you…the Chocolate Cream Pie…
Not Sure What to Order?
The specialty of the house is the ZinZinburger, served with Manchego Cheese, Zinfandel Braised Onions & Mayo.
Prices
I found the prices to be right within the sweet spot for a lunch. It's funny, but I was at an upscale burger restaurant JUST the day before and the food was not nearly as good, yet the prices were at LEAST 50% higher. Burgers start at $9 and go up accordingly (Kobe beef is more).
I'm already planning out my dining and shopping strategy for this coming Sunday. I'm heading to Sawgrass Mills for some MORE retail therapy, and am DEFINITELY stopping into to Zinburger.
etc.
Zinburger Sawgrass Mills is located at the entrance to the Colonnade Outlets (across from Paul).
1800 Sawgrass Mills Circle #2460, Sunrise, FL 33323
Hours: 11am to 10pm Sunday – Thursday and 11am to 11pm Friday – Saturday
Call: 954.846.9360