I received polish to facilitate this review. All opinions are strictly my own.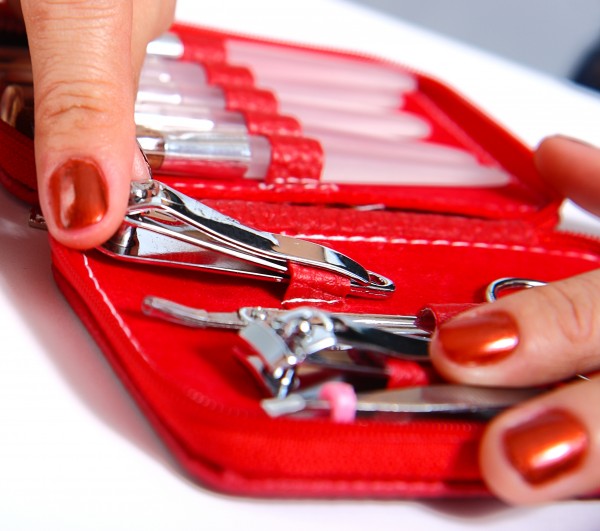 I'm determined!
Each time I attempt to give myself either a manicure or pedicure I end up RACING to the salon to have them redo it. I suppose it's because I never learned when I was younger, and now I'm …. slam, bam, thank-you maam with the polish. Since MY approach wasn't working, I figured that I'd better take my turn and learn to do it the RIGHT way.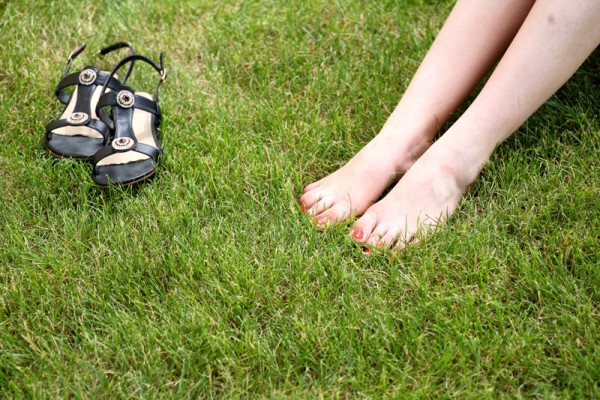 Steps to great looking nails
1. REMOVE 
Remove your old polish. This part is EASY. I have learned that once you put the polish remover on cotton, to ROLL the cotton over the nail rather than just wipe.
2. SOAK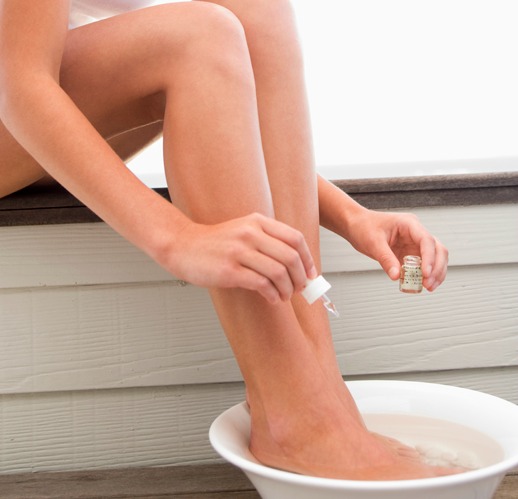 Add some of your favorite body wash to a basin/bowl of water and soak your nails for 5-10 minutes.
3. EXFOLIATE 
I use a sugar or salt scrub then RINSE it off for soft summer ready skin.
4. BUFF 
You know how they take that cheese grater looking thing to your feet at the salon? You'll be doing the SAME, but since I don't have one of those at home, I use a loofah. Simply go back & forth over your heels, toes & the bottoms of your feet.
5. TRIM 
Don't tell Mr. S, but I've been known to grab his nail clippers, since they're better than mine. Toenails should be trimmed STRAIGHT across.
6. FILE 
Get rid of the jagged edges with an emery board.
7. MOISTURIZE 
My favorite part of getting my toenails "done" is the moisturize & massage part. It's so easy to do yourself, and it STILL feels just as luxurious as having it done by someone else.
8. POLISH 
Lately I've been a fan of the pop-nail, so I usually have a few colors handy. I love SinfulColors – Throttle and Silk & Sin collections available at only $1.99 per bottle at Walgreens. First I give an extra swipe of the polish remover to be certain that there's not moisturizer left on my nails. A clear base coat comes next, followed by your color (or colors if you're daring). Begin just above the cuticle, run the nailpolish brush down the center of your nail toward the tip of your toe. Finally, do the same on each side and across the top edge of your nail. Finish with a clear topcoat.
My FAVE colors this season include:
Silk+Satin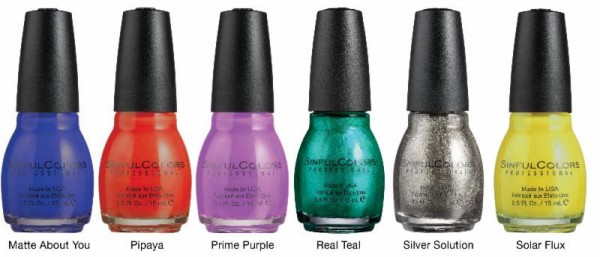 Matte About Blue: A matte-nificent cornflower blue
Pipaya: A soft flash of coral
Prime Purple: A delicate dose of lilac
Real Teal: A quiet mermaid green
Silver Solution: A gentle, shimmering silver
Solar Flux: A subtle touch of yellow
Full Throttle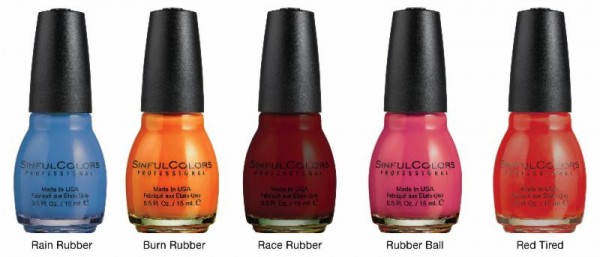 Rain Rubber: A brilliant burnout blue
Burn Rubber: A fiery-fueled orange
Race Rubber: A powerful punch of purple
Rubber Ball: A passionate pit stop pink
Red Tired: A racy, radiant red
For more colors & where to buy visit: