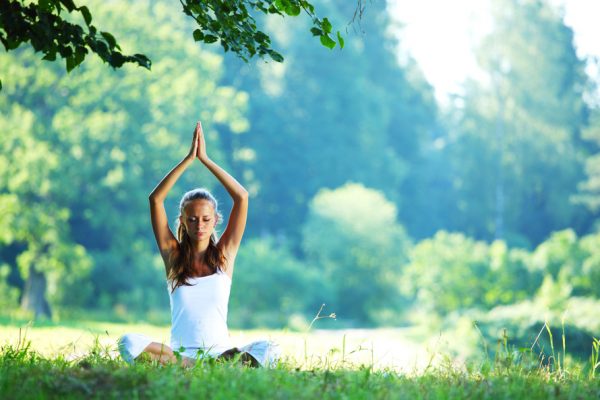 Do you love the look of yoga and its promised benefits but feel intimidated by the poses?  Sometimes I do as well. While many pictures make yoga look complicated, you don't need to be able to balance on your head to practice it.  Many yoga poses are great for the body while still being relatively easy to do.  I proved that when I did aerial yoga in New York a couple of months ago.
To help get you started, here are five yoga poses for the complete klutz.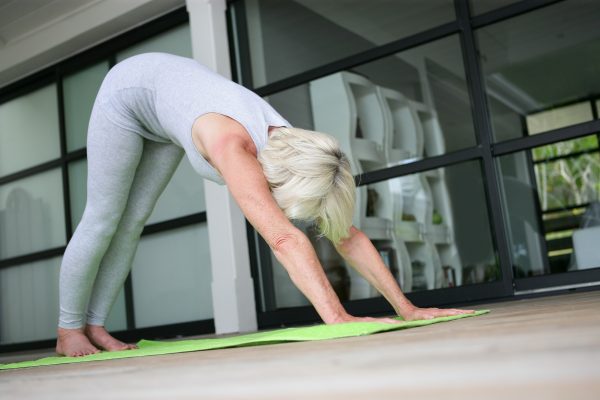 Downward Dog
This pose provides incredible stretch without your needing to rely on incredible balance.  Start from a kneel and walk out pressing your hips to the ceiling. Because your hands are planted firmly on the floor, you can stabilize yourself while in the pose.
Triangle Pose
With feet slightly wider than your hips you simply slide one hand down as you extend the other one towards the sky. If you can't reach the ground, rest it against your leg. You'll still get a great stretch.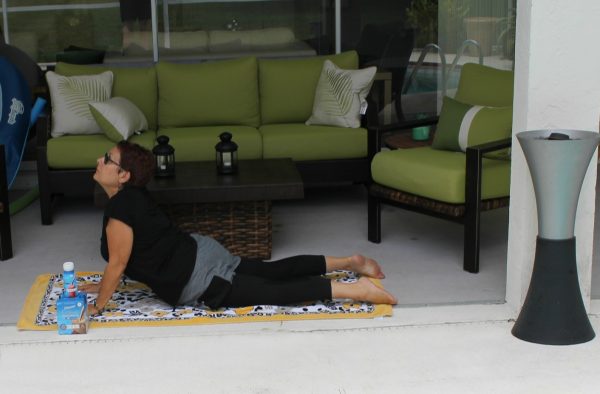 Cobra
Flexible or not, cobra is a pose everyone can do.  It is incredible simple, but it really works to extend the back and open the chest.  And since you are both on the ground and stabilizing yourself with your arms, it doesn't matter how clumsy you are.
Happy Baby
This one is so simple, even a baby can do it.  All you need to do is lay on your back and grab your feet, just like a baby does.  This helps to open the hips and stretch the thighs, improving your flexibility for other poses.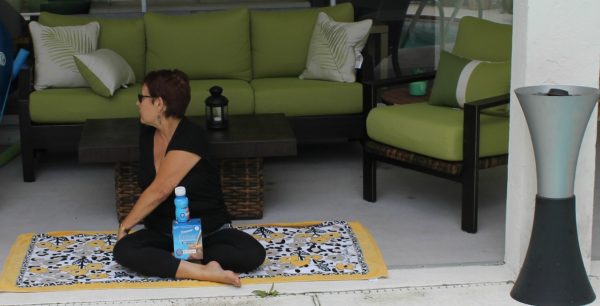 Spinal Twist
This is a pose that is done while you are laying on your back or sitting cross-legged, crossing one leg over the other while extending the opposite arm.  It relieves pressure in the back while increasing flexibility in the hips.  And once again, there is no risk of falling over, making it perfect for even the biggest klutz.
Is there another pose you would add?  Share it with us!