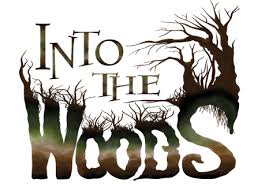 You are ONE LUCKY DUCK, because you CAN'T hear me singing and humming away as I learned that Stephen Sondheim's Into the Woods began production this week throughout England. I'm head over heels excited about Rob Marshall's newest project and the Christmas release date can't get here soon enough for me.
The all-star ensemble cast that meshes Broadway with Hollywood including:
Meryl Streep
Emily Blunt
James Corden
Anna Kendrick
Chris Pine
Johnny Depp
Lilla Crawford
Daniel Huttlestone
Tracey Ullman
Christine Baranski
MacKenzie Mauzy
Billy Magnussen
The big-screen adaptation welcomes songs from the stage musical, including "Children Will Listen," "Giants in the Sky," "On the Steps of the Palace," "No One Is Alone" and "Agony," among others. Additionally, Sondheim has penned an all-new song for the story's theatrical debut.
My question is. Will this Tony winning play take home an Oscar as well?