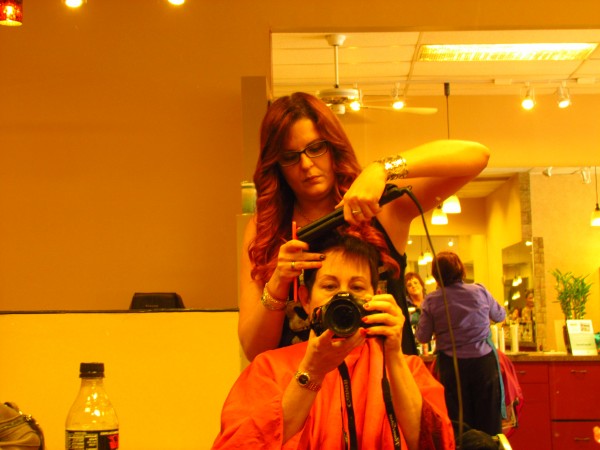 I have found that it doesn't matter how good an outfit is, if you're having a bad hair day, then the overall look falls short. Many people will put all of their efforts into their outfit and accessorizing, but they then forget or do not put the effort into getting a haircut or styling it, and this is hugely important as your hair is, quite literally, an extension of yourself. A large part of why this might be is that many people do not know what looks good or how to style their hair, but a trip to a good hairdresser, armed with LOTS of questions, should help you greatly improve any look and any outfit whether you are at work, on a date, out with friends or even just relaxing at home.
An easy way to instantly update your look and add some texture, color and length is with hair extensions. You can really get a luxurious and extravagant look just by adding extensions, and there all kinds of styles and colors you can get too so you can really be creative with them. Clip in hair extensions are great because they do not require any special treatment and can be cut, colored, straightened and curled making them usable for any look that you are going for.
Taking Care of your Hair
Another often overlooked area is hair care, as looking after your hair with the best products will allow it to look full of volume and look its best. Shiny, natural and moisturized hair will move with you, look luuxurious,  and will always look great even if you are just hanging around at home.
So how can you get this look?
Online retailers like Harland have all the luxury hair care products you need including brushes, shampoos and conditioners, hair treatments, styling products, shine spray, hair spray, packs and more.
Investing time and money in your hair can be much more rewarding than on outfits and accessories, as your hair will be noticed at all times throughout the day and it is a part of you. Your hair will always be noticed, so make sure that it is always full of life and looking its best with luxury hair care and products like extensions, this will allow you to get your own personal look and style which can be changed and altered for different occasions.