Note: I received a 2-night media stay at Universal Studios Orlando. All opinions are strictly my own.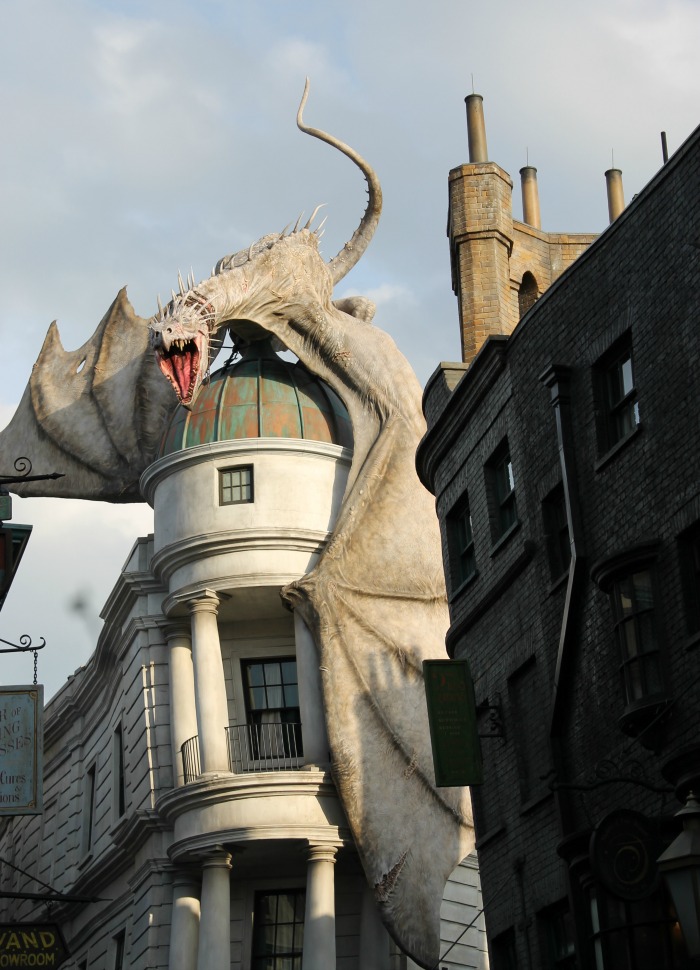 A few weeks ago I headed to Universal Studios Orlando to be transported into the wonderful world of Harry Potter. Yes TRANSPORTED. You see, the moment you step into the new Diagon Alley, you realize that you have oddly become part of the wizarding world that is Harry, Hermione, and Voldemort. 
So, go ahead, grab yourself a wand (you can purchase them at Olivanders in Diagon Alley) and begin casting spells as YOU become a wizard.
RIDE
Harry Potter and the Escape from Gringott's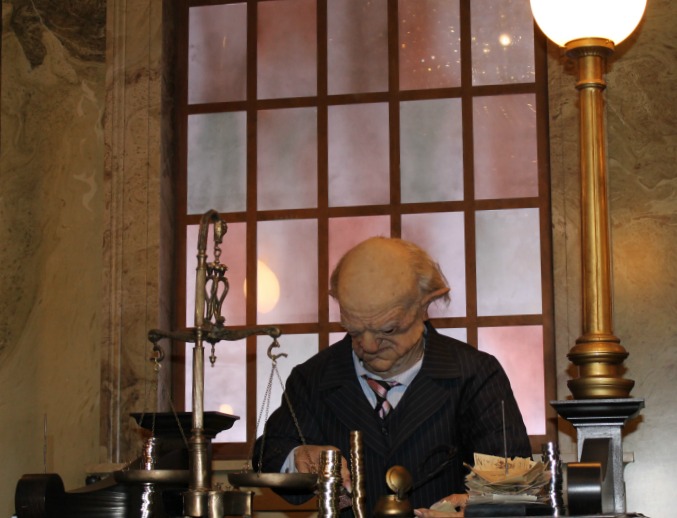 Don't let the 20 foot drop scare you away, because your friends will all be there to help rescue you as you twist and turn on an adventure ride in the depths beneath the bank in glorious 3D. You'll twist and turn and face a firey dragon down in the vault, but Harry, Ron, and Hermione will all be there along with you. Don't miss the bankers all working hard as you make your way through on your way to the ride.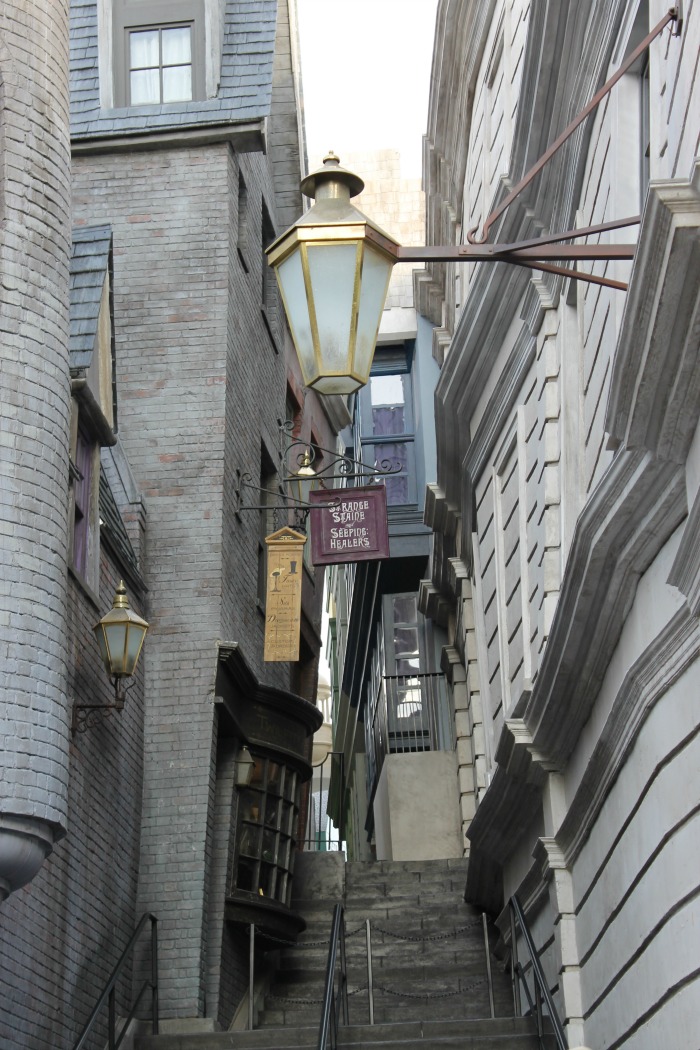 The Hogwart's Express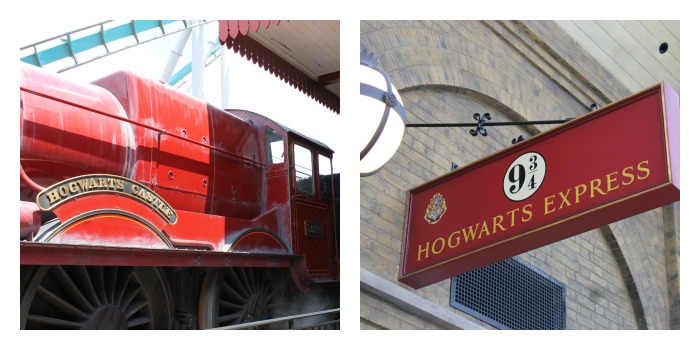 All aboard! Make your way from Hogsmeade to London and then back again, after you board on Platform 9¾. Did you really hear them chatting in the corridor of the train as you watched the English countryside go by? NOTE: Ride this in BOTH directions, as a different adventure awaits you each time.
DINE
The Leaky Cauldron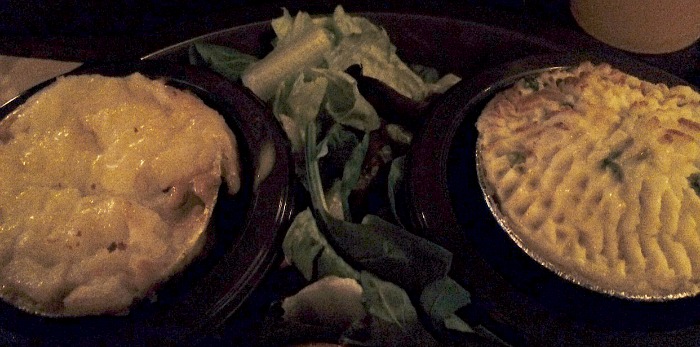 Enjoy a lunch of bangers and mash, cottage pie, or other delicacies that Harry and friends would have eaten along with a glass of Butterbeer. Don't forget to have a cup of Butterbeer ice cream before you leave (also available at Florean Fortescue's Ice-Cream Parlour and kiosks throughout the park).
SHOP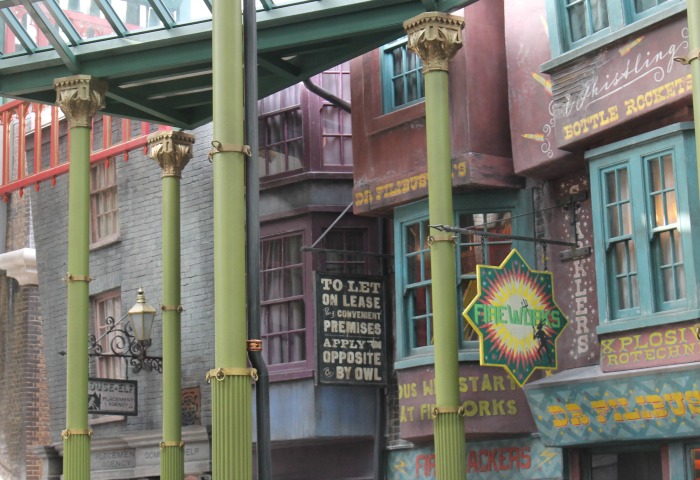 Even I WANTED some of the different pieces found in places like Quality Quidditc Supplies and Madam Malkin's Robes for all Occasions (I'm still kicking myself for not picking up a leather-look vest that would have been TRES CHIC with a long skirt). From wizards robes to furry creatures, there is something to delight just about everyone.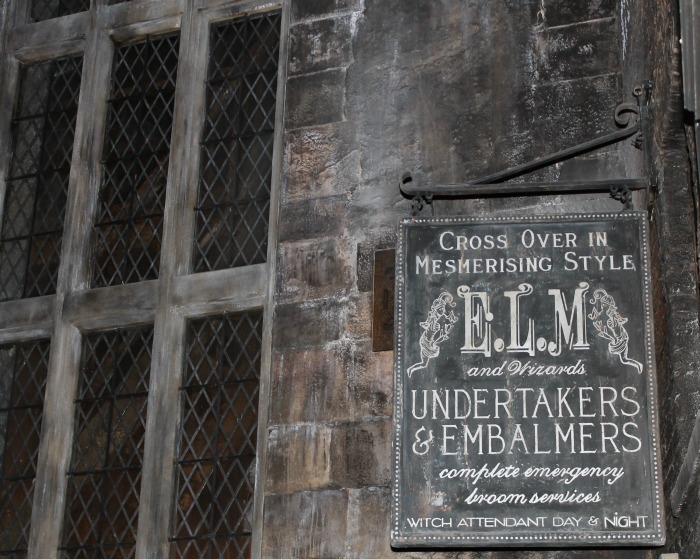 SPELLS
Grab that wand you bought along with your map and make your way around looking for the secret spots that will allow you to cast magical spells that only one that has a wand can do! FYI: there are some UNMARKED spots down the dark Knockturn Alley for casting spells. See if you can find them!