Note: Portions of this trip were sponsored by the Massachusetts Department of Tourism.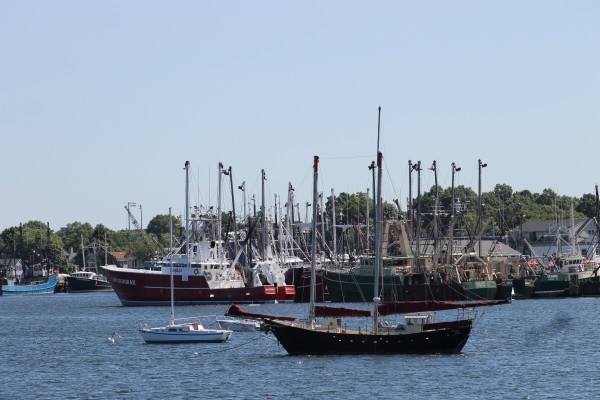 When I received the offer to spend a few days in New Bedford, MA I actually thought long and hard about it. I had lived about a half hour away from this Bristol County city, and had visited to go shop or visit a friend many times, but never thought much of the area. I shied away from exploring, thinking it was little more than a residential area, not a place that I'd want to vacation. I'd always known about it's roots that dated back to the whaling days, and the strong Portuguese culture that survives there, but never really explored either of them. But, you know that I'm ALWAYS up for a challenge, so I took a deep breath, booked my flight to New England, and along with Rachel Ferrucci of Tools to Tiaras, I hit the road BACK to a place that I hadn't been in over fifteen years.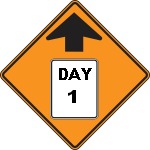 The nearest airport that's large enough to get to from around the country is TF Green in Warwick, RI. Since I'm originally a Providence girl, it's always like a homecoming for me, but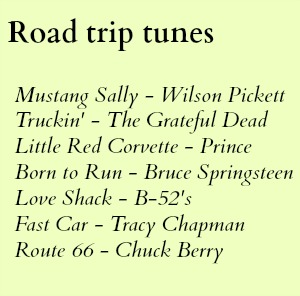 this time I happened to fly into Connecticut so that I could be Rachel's sidekick road warrior. It was a quick trip down Rte. 95 North, then heading east on Interstate 195 from Providence to the New Bedford area. Two old friends on a road trip, each with a different focus, but ready to have fun together, Rachel seeing the area for the first time, as I was going to try to put away all of my preconceived notions.
As we pull off of of Rte. 195 onto Rte 6, a flood of memories came rushing back. This is the part of the country where I'd raised my family, and had made lifelong friendships. As we whizzed past my old exit, I pointed out familiar signs and almost asked Rach to swing by my old house, but I was on a mission to make NEW MEMORIES, and not relive the old ones.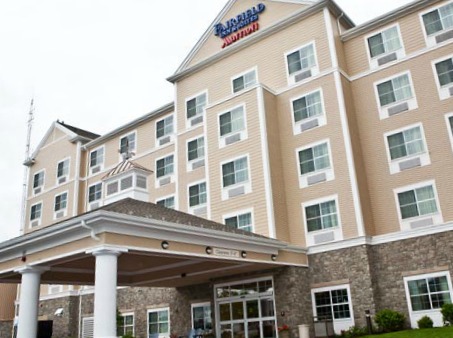 We pull into the historic whaling village rather late. Once off of the exit and on to MacArthur Drive everything looked so much more vibrant than I had remembered it. With the waterfront on our left and cobble stoned streets veering from the main road and up the hills to our right, I could see the sign for the Fairfield Inn & Suites (rooms from $159 and up per night) ahead of us . This would be home base for the next two nights.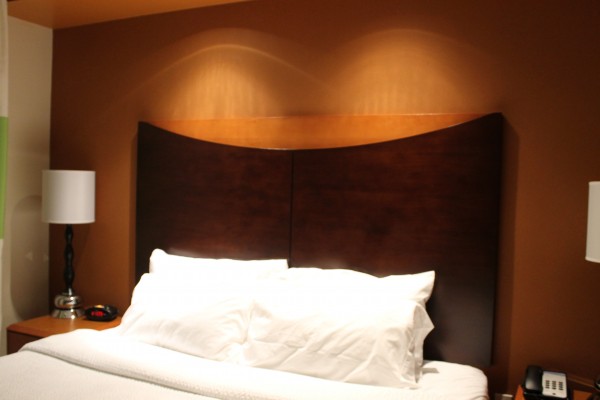 There are a few B&B's and guest houses, but only ONE hotel within the city limits. The front staff is friendly and EXTREMELY helpful, and I quickly checked in to find a modern, updated suite with plenty of room to spread out.  With a separate sitting room that doubles as an office, and a location that's walkable to both the waterfront and all of the historic downtown area, it's a great option.

Out of our driving clothes and into something fresh, we walked from the hotel down to the historic district. Lights were gleaming from the boats in the harbor and we were glad that we opted out of wearing high heels, as the cobblestones would have been difficult to walk on. Flags announcing the various restaurants and clubs with outdoor seating and romantic lighting dotted the area.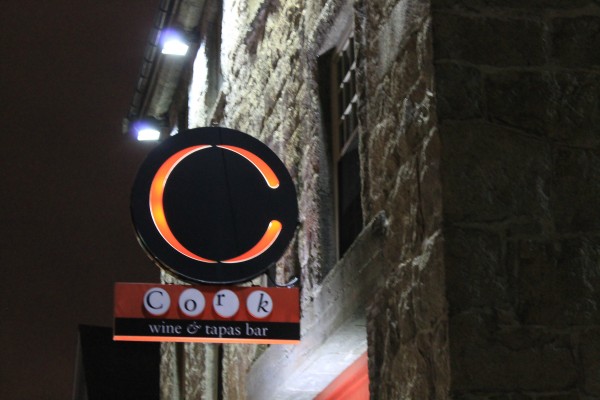 We headed to Cork Wine and Tapas and stopped to admire the exposed stone walls and beautiful red wood doors that adorned this old nautical warehouse that was built in 1836, and stands lovingly restored as a farm to table restaurant, offering live music on Mondays and Wednesdays, as well as the 2nd Friday of each month.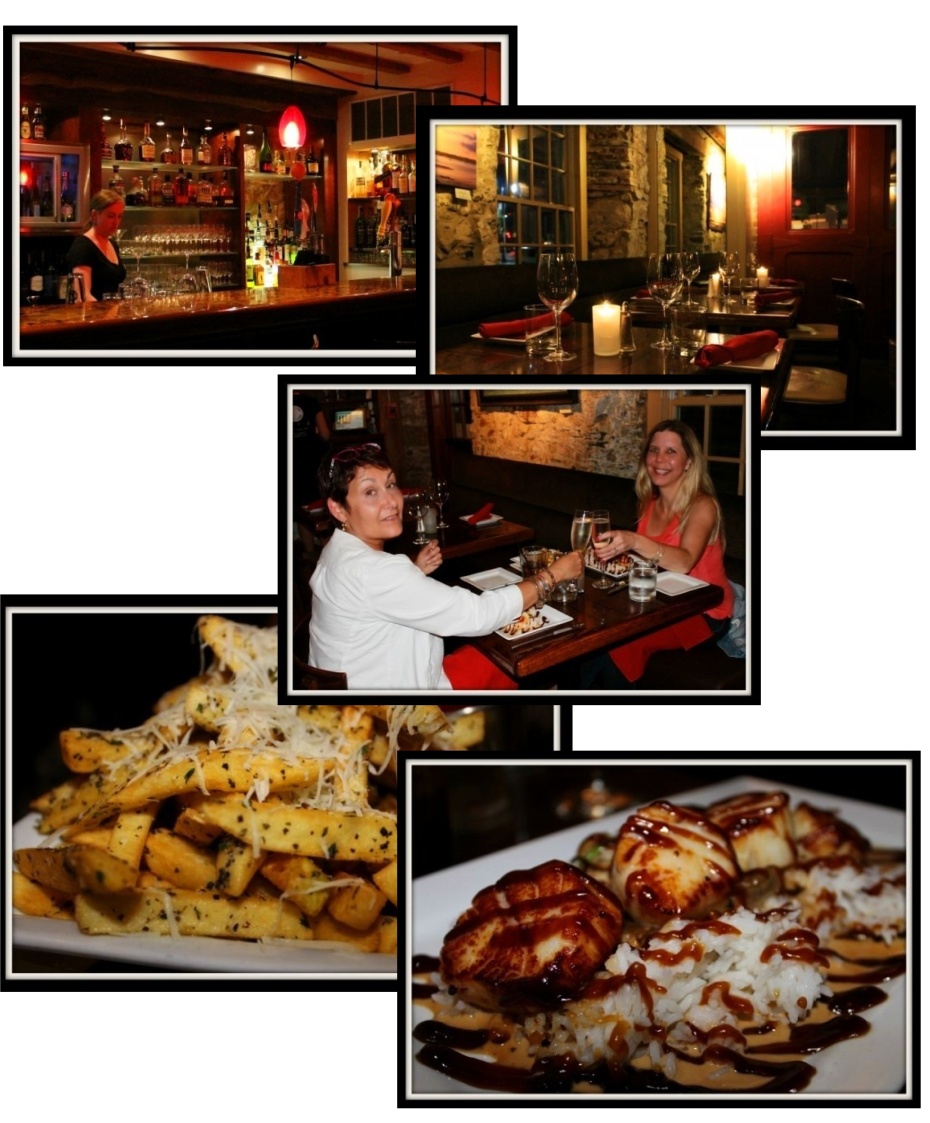 I love the new surge of restaurants offering fresh foods grown from local farmers, and knew that I had to try the scallops, since it's the staple catch of the local fishermen. The first order of the night was a bottle of wine, after which I forgot the diet and dove straight into an order of Truffled Fritas – french fries tossed with white truffle oil, herbs, and Pecorino-Romano ($8). The pan seared New Bedford scallops ($14/$20 depending upon the size you order) are a MUST order item for any fish lover. Served over sticky Jasmine rice, sautéed cremini mushrooms, and a roasted Macadamia cream sauce. these melt in your mouth medallions are finished with a sweet soy reduction.  Save room for a dessert of flourless chocolate cake ($7) or the house made cheesecake that Rachel dove in to ($7).

We had a busy schedule ahead, so it was early to bed for both of us. As I sank into the mattress with crisp, clean sheets I realized that this was NOT the New Bedford that I remembered. I was excited to learn more….. Come back for part 2 of my New Bedford experience!