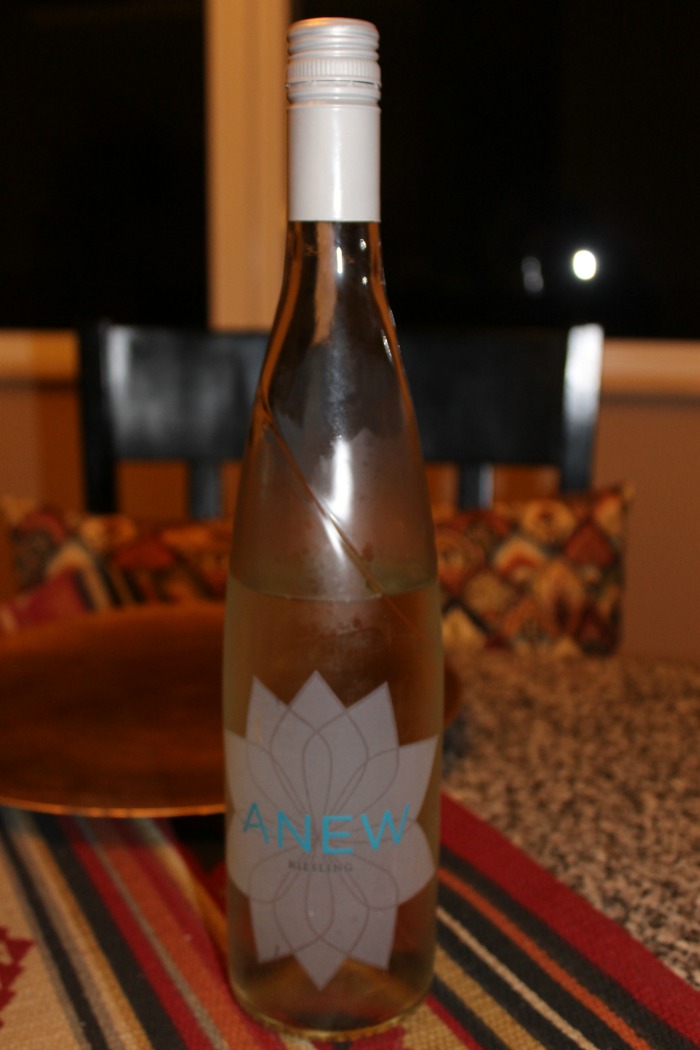 It's been one day shy of a week since I started dieting. Ben (from The Gin Joint) gave me very specific instructions, but I was concerned. My first question to him was…can I still have wine? Thankfully the answer was YES.  The diet is what he used to lose 190 lbs, and it's stricter than I'm used to. Oh, I didn't expect to still be able to enjoy ice cream and candy, but he put a NO FRUIT restriction on me for a short while.
I'm normally a bone dry wine gal. Give me a hearty Cabernet Sauvignon or Merlot. But, this no sugar, no sweet, no fruit diet is KILLING ME. I'm craving SWEET and I can HAVE WINE! Thankfully they had sent me a bottle to review.
So, I twisted open a bottle of the newest Reisling to hit the cellar
ANEW
And as quick as THAT, I had my wine and my sweet craving taken care of.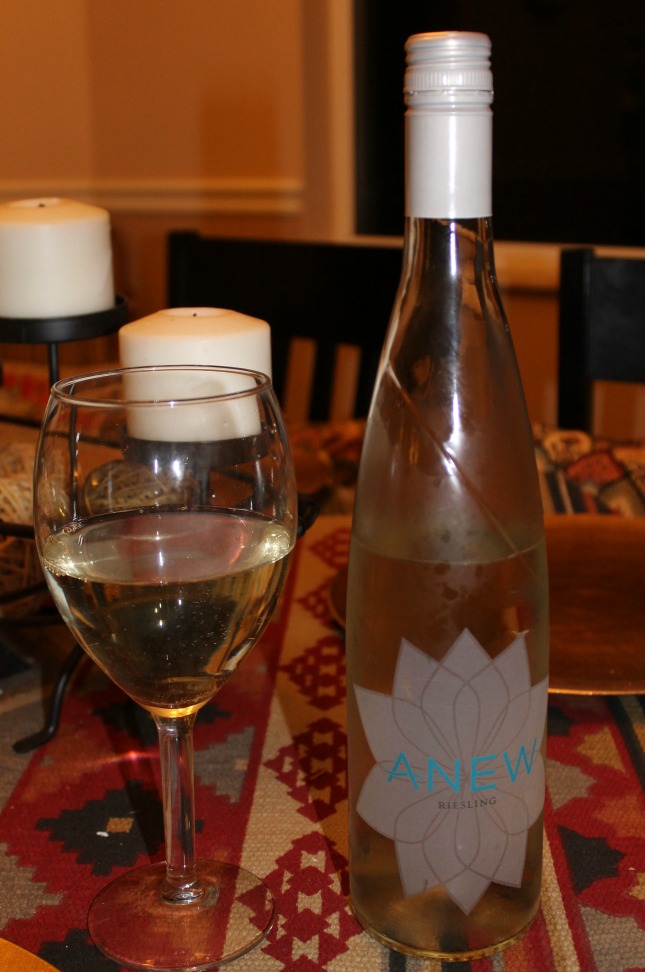 With a little gewürztraminer (10 percent) and muscat canelli (2 percent) added to round out the flavor, Anew Reisling is just the right amount of refreshing for a spring day with a bit of sweetness. Don't get me wrong, this is not a dessert sweet, but rather a wine for those who'd enjoy a little of fruit with dinner. With a bit of pear and peach in the bouquet, along with just the right touch of spice, this is a bright, crisp wine that's best shared with girlfriends and gossip.
It got me thinking that it's time for a girl's day on that private beach, where we don't have to worry about what we look like (just us), and we can fill the cooler with Anew Reisling and some chilled fruit salad.
Anew Reisling  
Retails at: $11
Appellation: Columbia Valley
More information at: Anew Wine
I received a bottle of wine to facilitate this review. All opinions are strictly my own.