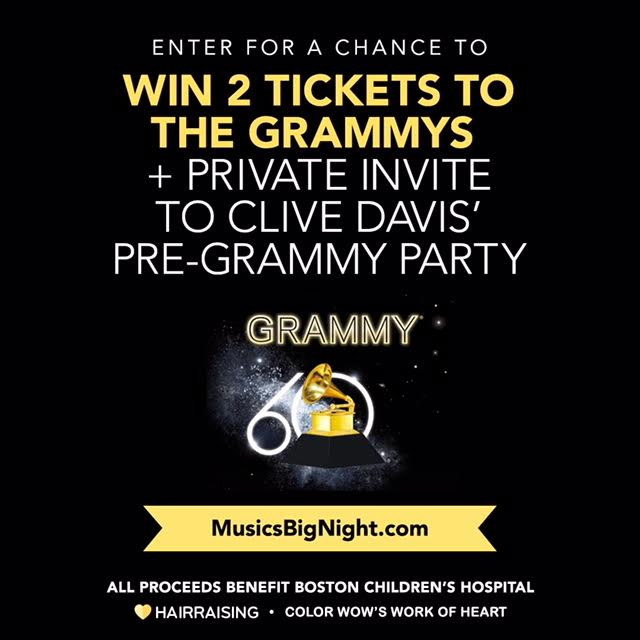 Once again, spring brings the incredible cut-a-thon to support the Heart Center at Boston Children's Hospital. This year the hospital will be pairing up with Gail Federici and John Frieda in a one day cut-a-thon along with hundreds of Boston area salons.
A HairRaising Affair
This year, the stakes were raised with a Sweepstakes also supporting the Heart Center, where the winner walks away with two tickets to the Grammy's and an exclusive celeb-studded pre-party (hotel and flights to NYC included!). What a great way to support an incredible hospital, get a gorgeous new look and have the music opportunity of a lifetime!