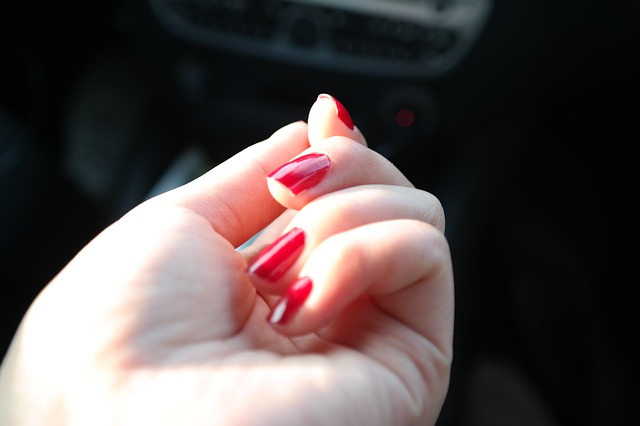 Now that you've stepped back from the pool or beach and picked up a pumpkin spice latte, it's time for some fall fun and fashion. In addition to that cozy sweater, get ready to accessorize with the hottest nail trends in color, form, and artistic expression. Prep those nails, and get ready to style with these fun fall designs.
Nail Care 101
The key to a perfect manicure starts with hand and nail health. While days of sunshine and chlorine were worth it, be careful not to overdo it when fixing this damage. Make sure you keep your hands and cuticles moisturized. In addition to lotion on your skin, you can use oil on the cuticles to help prevent cracking and splitting. Avoid manipulating the cuticle or overuse of nail hardeners, as you may do more harm than good.
Take care with the products you use to support nail health. Biotin supplements can help with nail health and strength, but gelatin is not effective. Also, avoid overusing harsh products like acetone-based nail polish remover as this can adversely affect nail health. Once you have prepped your hand and nails, the next step is choosing a style.
Wrap It
Nail wraps are a fashion trend that won't fade anytime soon. Colorful and patterned appliques provide easy at-home nail decoration. Going beyond simple polish there are many brands to choose from. Rather than pick between them, here are some factors to determine which wrap is right for you:
Which brand offers your favorite patterns and designs?
How easy is the item to apply?
Do the shape of wraps fit your nails?
How much do the wraps cost?
Is the wrap easy to remove for your next look? Is it stuck like superglue?
What are the chemicals involved with applying these wraps?
Are the wraps durable?
There's sure to be a wrap out there that fits your style.
3D Jewels
Among their collection of wraps and gel manicures, Dashing Diva offers these gorgeous little emblems. Called the Bejeweled 3D Nail Stickers, these accents offer a gold and glittering jewel addition to your manicure. Just apply to dry polish and these appliques can last for up to seven days.
Lego
Back to school season brings out the inner child in all of us, and what represents childhood better than these 3D Lego nails. Create a base coat and use primary colors to represent traditional Lego. Next, use rhinestone gems to mimic the bumps on the Lego blocks. Lighter gems are more easily covered with a topcoat, but the exact color doesn't matter.
French Bat
If you're looking for an understated, ladylike look for Halloween, check out these French-manicure themed Batman nails. Apply your choice of vinyl decal to your favorite French manicure in a variety of colors (including pink). You could also switch things up to mix and match with your best glitter polish or matte black with the 50-decal order.
Aquarium
You may not want to try this one on your own at home. These acrylic beauties are definite show stoppers, with moving parts in a liquid base, slightly reminiscent of a lava lamp. Commonly filled with user-safe products like glitter, shiny stars, and baby oil, these 3D nails take accessorizing to the next level. If you'd like to try it at home, this tutorial can help you create an acrylic base and fill of your choice.
Pumpkin Spice
And this time we don't mean lattes! If you want to think really, really far outside the box, check out this actual pumpkin spice manicure. In all fairness, it probably smells fantastic. This user applies actual pumpkin spices like cinnamon and nutmeg directly to her nails, and then thoroughly coats it with less edible polish. If the weird texture doesn't deter you, just take Seventeen magazine's advice: don't do it. Sometimes fashion goes too far and ideas should be reserved just for a good giggle.
Have fun with your fall fashion and start creating those new and innovative designs. Find tutorials online with quality brands and YouTube fashion experts.