Starting up your own business is perhaps one of the best financial decisions you could ever make in today's society. After all, starting up a company can help you express your ideas, secure more income, and also provide generational wealth to your family. Of course, those are the end-game goals, and getting to that point can take a lot of hard work.
But out of all the trials and challenges that you'll face on your road to creating a successful company whether your business has a remote or a virtual office one of the most difficult hurdles to overcome is future-proofing. So in this post, we're going to talk all about how to future-proof your business and why it's important.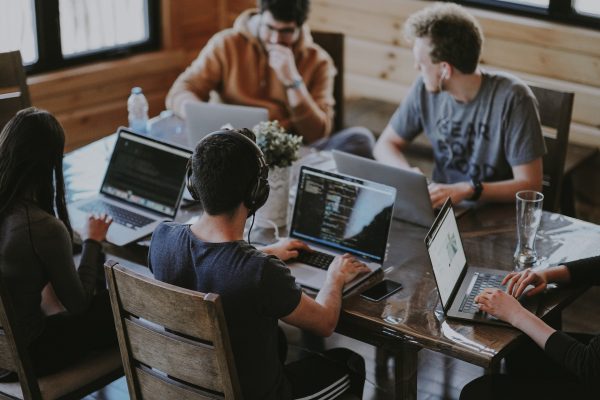 What exactly is future-proofing?
Future-proofing is a business strategy that involves preparing your company for challenges in the future. This could mean preparing your business to handle more customers, it could involve adopting strategies to avoid disasters, and it might also mean preparing for future technological advancements.
Since there's so much to cover when starting up your own business, we'll give a few examples of how businesses try to future-proof their operations.
Innovating to stay ahead of the curve.

One of the ways businesses future-proof is by

innovating processes

that are considered a standard in the industry. For example, they might try to use newer technologies that can solve problems faster, speed up existing processes, or open new options for production, manufacturing, and service management.
Adapting to market conditions. Adapting to the market is an important strategy for future-proofing. There are several ways that a business can use current data in their strategy doc in order to predict future trends.
Doing this can greatly improve a business's ability to adjust business strategies quickly in order to take advantage of the market.
Developing talent.

It's vital for businesses to train employees to help them grow their skills so that they can stay up-to-date with

future industry trends

and new technologies. This is usually the route that businesses go because hiring existing skilled talent is expensive, and it's often better to train someone from scratch because it promotes company loyalty and gives them more opportunities to grow.
Growing a customer base.

Lots of businesses utilize strategies to grow a larger customer base. This can involve promoting brand loyalty, listening to their audience to understand what their needs and preferences are, and also adapting your products to suit them. However, it's important to strike a fine balance between meeting consumer needs and maintaining full creative control over your products and services.
Promoting sustainability.

Sustainability has become a major factor in a company's longevity not just due to the consumption of natural resources, but also to win the public's favor. Companies that don't focus on sustainable practices can often face marketing and reputation issues, so it's a good idea to focus on creating a sustainable business that adapts to regulations and consumer expectations.
The process of growing a business is already fairly difficult, but it can be even harder when it comes to future-proofing because there are just so many things to consider. Nobody can see the future or predict what will happen, but we can make logical assumptions based on data. As such, collecting information from your customers and analyzing the industry can often be a great way to future-proof your business.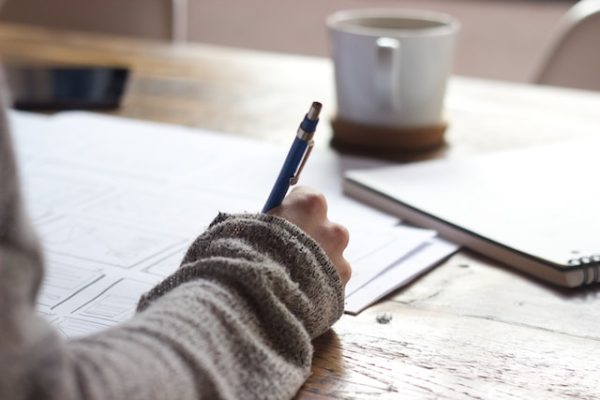 How to build future-proof business strategies
Now that we've explained why future-proofing is important, let's cover some of the more common strategies today whether you are a sole proprietor or plan to incorporate.
Hiring experts to grow your business
There are going to be times when your business hits a wall due to a lack of resources. In many cases, those resources that you lack are going to be people or knowledge. For instance, if you're looking to grow something like a server room or are thinking about moving into a larger office, then you may need to work with a structured cabling company to plan it out. You'll also need to work together with hardware specialists and computer technicians in order to establish a coherent plan of action. While you might have people on your team who are capable of doing this, handing this over to experts can greatly improve the speed at which the transition is made and will also lead to fewer issues.
Experts and specialists should be seen as a way to scale tall walls that your business has run into. If you're unsure how to progress and grow your company, then it's vital that you seek the advice of professionals that have done it all before. The sooner you do this, the more likely your business will be prepared with both the knowledge and resources to grow.
Of course, there's also the option of training existing employees as well. This is usually the cheaper option if your company currently lacks the knowledge or skills to do something. However, it's the better long-term solution because it's often cheaper and it's easier to work with someone in-house. If you have the resources to train someone in a new role or position at work, then it's usually the better choice.
Establishing financial resilience
Maintaining a healthy financial position can be extremely important for growth and future-proofing. There will be times when your business needs to make massive shifts in order to accommodate consumer needs or to take advantage of industry trends. To do this successfully, you have to maintain a large amount of reserve funds for these challenges while also establishing multiple streams of income in order to diversify how your business makes money.
For example, a software or game development studio won't have a ready product for several months or years after the initial announcement. As such, you're going to need a huge amount of capital in order to start the project. But how do you continue funding it when you run into unexpected costs? Some options include employee leasing so that your team members can work with other development companies, or you could try crowdfunding projects as well.
There are lots of different ways to diversify your income, and the more you do so, the more resilient your finances will be. Doing this will help ensure that you always have enough money to fund projects, thus helping to future-proof your company.
Adopting new technologies
Lastly, being able to adopt new technologies and adapt to various market conditions will greatly improve your ability to stay relevant in the future. While many larger businesses find it difficult to take advantage of new technologies, smaller companies are far more agile and are able to implement new solutions far more quickly. This can lead to a swift adoption of new software and processes that will greatly boost your productivity. It's a fantastic way to future-proof a business and will help you stay ahead of the curve.
However, it's vital that you tread carefully when adopting new technologies. Not all new software and hardware is stable, and it's a good idea to test things over and over again before you implement them. Software could have security flaws, and hardware could be largely untested. If you're not careful when implementing something new, then it could lead to a worse customer experience or slow down your productivity.
Some final words
Future-proofing is all about looking ahead and planning for future challenges. But in order to do so, you need to establish an environment in which you can swiftly react and adapt to new changes in the industry. Doing so will require a lot of planning, but it's arguably one of the best ways to drastically improve your business.