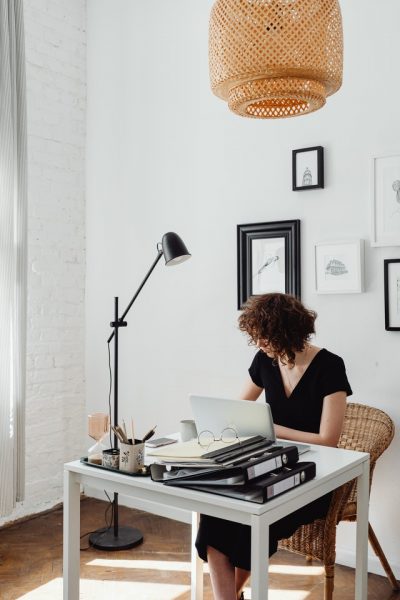 Growing a business is a rewarding experience that appeals to many ambitious individuals. You may be one of them. If so, it's important to understand that it's easier than ever to turn a business idea into a thriving enterprise. 
Although the specifiatre of your business idea will determine which steps you may need to take to ensure its success, it's worth noting that many businesses can now be built from the comfort of your own home.
That said, when growing a business from home, you can increase your odds of success by keeping certain essential tips in mind. They include the following:
Equip Yourself With the Right Tools
There are many benefits to running a business from home. Saving money is one of them. Quite simply, when you don't have to devote funds to renting out office space, you can instead devote those funds to other expenses.
That's an important point to keep in mind. The fact that you're saving money that might otherwise be spent on renting out office space doesn't necessarily mean you shouldn't spend that money at all. While you certainly need to adhere to a budget when starting a new business, you should consider how you may spend your money on software, computers, and other tools that can make running your business easier than it might otherwise be.
Set Aside a Home Office if Possible
The size of your home will naturally influence the degree to which you may be able to create a home office. That said, if you do have the option of setting aside space for an office, you should strongly consider doing so.
Research consistently shows that the function of a room or space influences our mindsets when we are in said space. If you are working in your bedroom, you might be naturally inclined to relax, which can drain your motivation. 
On the other hand, if you are working in a space that has been designed to simulate the experience of being in an office, you may be more inclined to keep regular hours, focus on work tasks, etc.
Dress for the Role of Business Owner
This tip ties in with the above point. Just as one's environment can affect how motivated they feel on a given day, so can one's attire. Studies indicate that people who dress "professionally" often feel more inspired to work hard as a result of their clothing choices.
The principle is similar to that of a costume for an actor. Many performers notice they feel more comfortable taking on new personas when they are dressed for the part. The same idea applies to business owners. When they are dressed for success, they often feel more capable of achieving it.
Just keep in mind that these are general tips. The best way to grow a business from home will, again, vary to some extent depending on the industry you operate in and the services you wish to provide. 
That said, if you keep this basic advice in mind, your odds of achieving your entrepreneurial goals will be much greater.